MAUREEN K. CHILTON
Chairman of the Board
The New York Botanical Garden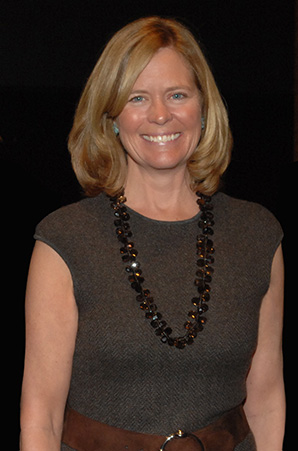 Maureen K. Chilton was elected Chairman of the Board in November 2009. In accepting her new position, Mrs. Chilton said, "The New York Botanical Garden is one of the leading institutions of botanical research and education, as well as a cultural institution known for its exceptional horticultural exhibitions. The magnificent historic landscape enriches the lives of its visitors with the beauty of the Botanical Garden's vast living collections, and the understanding of how valuable plants are in our lives. I am thrilled to have the chance to contribute to the Garden's visionary development."
She joined the Botanical Garden Board in February 2005 and the Education Committee in November 2005 and has served on the Executive Committee and the Landscape Master Planning Committee since 2006. Mrs. Chilton has dedicated herself to many of the Garden's most important endeavors, and holds a special interest in the Garden's education programs, especially for those that provide opportunities for underserved children.
Mrs. Chilton graduated summa cum laude from Marymount Manhattan College with a degree in fine arts. She was a casting director at the N.W. Ayer Advertising agency in the late 1980s. Mrs. Chilton was a founding member of the Board of the Children's Museum of the Lowcountry, a former member of the Parents Board of Greenwich Academy, and is currently on the Board of the Library of America. An avid gardener, Mrs. Chilton resides in Darien, Connecticut with her husband, Richard, and their children.
Along with her husband, Mrs. Chilton is involved with a number of charitable, cultural, and educational institutions. They are members of the Director's Roundtable at the Pierpont Morgan Library and were Honorary Chairs of the Winter Antiques Show in 2008. Through the Chilton Foundation, they support many organizations.