14th Annual Winter Lecture Series
The essence of a successful garden lies in its ability to inspire as well as to satisfy the inner souls of the creator and the visitor. This year's exceptional speakers share their insights on both the functionality of gardens and the emotional value of designing gardens that reflect personal passions and aspirations. Join us for this thought-provoking lecture series.
Three Thursdays: Jan. 30, Feb. 20, and March 20, 10 a.m.–12 p.m.

Ross Hall
The New York Botanical Garden
Sculpting the Land – Feb. 20
Register For All Three Lectures
Kirstenbosch: The Most Beautiful Garden in Africa


Brian J. Huntley

World-renowned conservation scientist Brian J. Huntley will discuss the history of botanical exploration in southern Africa, and the remarkable personalities and plants contributing to one of the world's true botanic treasures, Kirstenbosch, recipient of 33 gold medals in 38 years at the Chelsea Flower Show.
Thursday, January 30 Learn More >>
Sculpting the Land


Kim Wilkie

Acclaimed landscape architect Kim Wilkie works in the ancient British tradition of sculpting huge landforms out of clay and chalk and clothing them in grass. He will discuss his signature works on distinguished private estate gardens across England, and how his ideas can be translated into small urban spaces.
Thursday, February 20 Learn More >>
Designing with Native Plants


Thomas Rainer

Washington-based landscape architect and author of the award-winning blog Grounded Design Thomas Rainer will critique current native plant design approaches and present his bold, ecologically expressive design aesthetic that interprets rather than imitates nature.
CEUs available: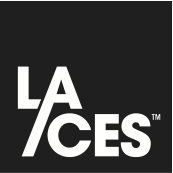 Presented by Adult Education and the School of Professional Horticulture
Funded in part by the Barbara Cushing Paley Fund