Broccoli with Grainy Mustard
Recipe featured at the Cooking for Your Health demonstration, August 25, 2010.
By: Gayle Schmidt, Manager of Public Education at The New York Botanical Garden.
Whole Foods Market Family Garden Kitchen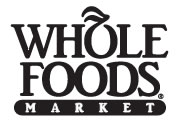 NYBG staff favorite recipes:
Broccoli with Grainy Mustard
Carrot Slaw with Basil
Roasted Tomato and Corn Rotini
Grape Juice Spritzer
Simple Strawberry Vinegar
Home Gardening Online:
Home Gardening Online is your one-stop resource for plant questions, gardening tips, expert advice, and much more.
Ingredient:
2 heads of broccoli
2/3 cup of chicken or vegetable broth
1 teaspoon fresh thyme (or ½ teaspoon dried)
2 tablespoons plain yogurt or sour cream
2 tablespoons whole grain mustard
Instruction:
In a medium saucepan, bring the broth and thyme to a low boil. Add broccoli and
cook for about 5 minutes, when its color is bright green and is fork-tender.
2. Turn off heat. Remove broccoli with a slotted spoon and place in a serving dish.
3. To the broth, add yogurt and mustard. Whisk until evenly mixed.
4. Pour sauce over broccoli and serve.