Carrot Slaw with Basil
Recipe featured at the Cooking for Your Health demonstration, August 25, 2010.
By: Gayle Schmidt, Manager of Public Education at The New York Botanical Garden.
Whole Foods Market Family Garden Kitchen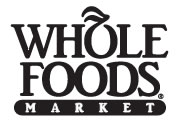 NYBG staff favorite recipes:
Broccoli with Grainy Mustard
Carrot Slaw with Basil
Roasted Tomato and Corn Rotini
Grape Juice Spritzer
Simple Strawberry Vinegar
Home Gardening Online:
Home Gardening Online is your one-stop resource for plant questions, gardening tips, expert advice, and much more.
Ingredient:
5 medium carrots (from your farmers' market is best)
12 leaves of basil
2 tablespoons plain yogurt
2 teaspoons maple syrup or agave nectar
Instruction:
Thinly slice carrots into disks or thin strips with a mandoline or grater.
Roll together 4-6 leaves of basil at a time and chiffonade them into thin strips.
Add all ingredients to a serving bowl and stir until carrots are coated evenly