Grape Juice Spritzer
Recipe featured at Home Gardening Demonstration on July 10 and 11, 2010: The Green Kitchen.
By: Sonia Uyterhoeven, Gardener for Public Education
Whole Foods Market Family Garden Kitchen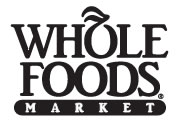 NYBG staff favorite recipes:
Broccoli with Grainy Mustard
Carrot Slaw with Basil
Roasted Tomato and Corn Rotini
Grape Juice Spritzer
Simple Strawberry Vinegar
Home Gardening Online:
Home Gardening Online is your one-stop resource for plant questions, gardening tips, expert advice, and much more.
With this heat we need to find simple ways to cool down. I have grapes growing in the back of the Home Gardening Center. It is too shady for them to be terribly productive, but they made me start to crave a grape juice spritzer.
I do this at home with all my fruit juice, from the ever trendy pomegranate to, my favorite, cranberry. It is as simple as diluting your favorite fruit juice with sparkling water for a refreshing drink. The quantities should reflect your taste buds. Below is the standard practice.
Ingredient:
1 cup 100% Red Grape Juice (no sugar added)
1 cup seltzer water or any sparkling water
1 teaspoon of honey (optional – certainly not necessary)
Instruction:
Mix ingredients together and serve with ice.