Simple Strawberry Vinegar
Recipe featured at Home Gardening Demonstration on July 10 and 11, 2010: The Green Kitchen.
By: Sonia Uyterhoeven, Gardener for Public Education
Whole Foods Market Family Garden Kitchen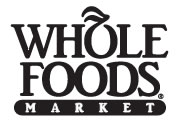 NYBG staff favorite recipes:
Broccoli with Grainy Mustard
Carrot Slaw with Basil
Roasted Tomato and Corn Rotini
Grape Juice Spritzer
Simple Strawberry Vinegar
Home Gardening Online:
Home Gardening Online is your one-stop resource for plant questions, gardening tips, expert advice, and much more.
If I get to the strawberries in my vegetable garden before the birds do, they are heavenly. I found this recipe for strawberry vinegar on Epicurious.com and loved its simplicity. I am making it this weekend as part of my home gardening demonstration.
I will be mixing it with olive oil and serving it on mesclun mix. I grew the mesclun mix in the vegetable garden earlier this spring in a cut–and–come style. With this prolonged heat all of my lettuces have bolted and are finished for the time being. I will replant them in late August for a late season harvest
Ingredient:
1/2 pound strawberries, trimmed
1 cup of white balsamic vinegar
2 cups olive oil
1 heaping teaspoon honey
Instruction:
Place the berries in a blender or food processor and pulse until they are finely chopped and juicy.
Transfer them to a bowl and add the vinegar. Let the mixture stand for 1 hour to infuse.
Strain the vinegar through either a fine sieve or cheese cloth into a clean bowl and discard the solids. If stored in the refrigerator, the strawberry vinegar will last a week.