Roasted Tomato and Corn Rotini
Recipe featured at the Cooking for Your Health demonstration, August 25, 2010.
By: Marisa Rendina of The New York Botanical Garden.
Whole Foods Market Family Garden Kitchen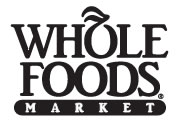 NYBG staff favorite recipes:
Broccoli with Grainy Mustard
Carrot Slaw with Basil
Roasted Tomato and Corn Rotini
Grape Juice Spritzer
Simple Strawberry Vinegar
Home Gardening Online:
Home Gardening Online is your one-stop resource for plant questions, gardening tips, expert advice, and much more.
Ingredient:
5 large tomatoes
5 ears of corn
1 box of rotini noodles
Handful of basil
½ cup vegetable broth
2 cloves of minced garlic
Extra virgin olive oil as needed
Balsamic vinegar as needed
Salt and Pepper to taste
Grated Parmesan cheese if desire
Instruction:
Start by roasting the tomatoes: Preheat the oven to 450 degrees. Wash each tomato and cut into even slices. Brush with olive oil and balsamic vinegar, then sprinkle with salt, pepper, and garlic. Lay flat on a cooking sheet, making sure they don't touch. Put in the oven for 20-25 minutes, or until soft and slightly golden.
While the tomatoes are roasting, bring water to a boil and add the rotini. Cook for 15-20 minutes.
While the rotini is cooking and the tomatoes are roasting, peel the husks off the corn and wash the corn. Cut the kernels off the ears of the corn. Add olive oil to a heated frying pan. Heat should be medium to high. Begin sautéing the corn with salt and pepper until golden brown. Add the vegetable broth and basil as needed. Once the broth is heated, check on the tomatoes in the oven.
Drain the rotini and let cool. Take the tomatoes out of the oven and cut in halves.
Add the corn and tomatoes to the rotini and mix together. Add more basil and Parmesan cheese if desired. Enjoy!