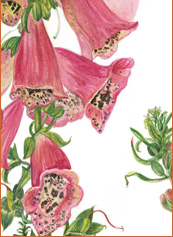 Grow at the garden this spring and summer





Continuing Education offers a variety of orchid classes related to

The Orchid Show

in the Enid A. Haupt Conservatory, February 25–April 2, 2006. Enjoy the exhibition and learn about the cultivation of fascinating orchids through one of our following classes:

New! Orchid Growing for Wimps
Orchids: How to Keep the Bloom Year after Year
New! Hands-On Orchid Repotting
New! Beyond Phalaenopsis
Click here for course descriptions and details.

Register for all four Saturday mornings
and receive a discount:
(GAR 213 Section E):
$137 non-members, $123 members

Registration fee for each class:
$38 non-members, $34 members
4 Saturdays, 10 a.m.–1 p.m.

Courses of Related Interest:

Designing with Orchids: FLO 319
Expand Your Flower Repertoire: FLO 332
Hands-On Orchid Care: FLO 370
Click here for more info.