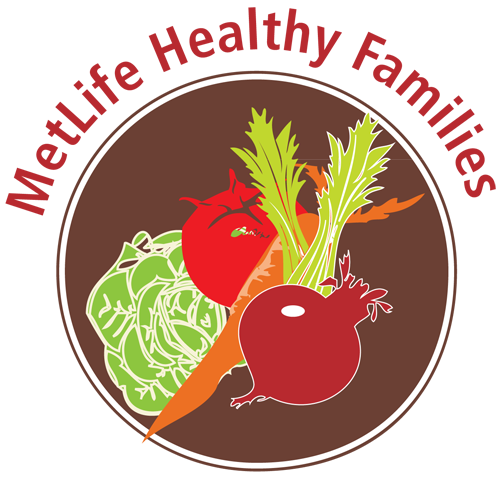 The Children's Gardening Program is a part of the MetLife Healthy Families Program at the Garden, made possible through the generous support of

The Edible Academy and programs in the Ruth Rea Howell Family Garden are supported by Bank of America, Mr. and Mrs. Coleman P. Burke, the Cleveland H. Dodge Foundation, Inc., Amy Goldman Fowler, Ph.D., The Goergen Foundation, Lillian Goldman Charitable Trust, Robert F. Gossett, Jr., Susan E. Lynch, the Institute of Museum and Library Services, Jill Joyce, Macy's, the Marion Moore Foundation, Inc., Morgan Stanley, The Mayor of New York City and the New York City Department of Cultural Affairs, the Speaker of the New York City Council and members of the Bronx Delegation of the New York City Council, New York State Assembly Speaker Carl E. Heastie and members of the Bronx Delegation of the State Assembly, New York State Senator Jeffrey D. Klein, Newman's Own Foundation, Stavros Niarchos Foundation, Norinchukin Foundation, Inc., Jill and Alan Rappaport Family, Phyllis and Howard Schwartz Philanthropic Fund, Kate Solomon and David Wasserman, Wallace Genetic Foundation, Mr. and Mrs. Charles M. Royce, Caroline A. Wamsler, Ph.D., and DeWayne N. Phillips, and Whole Foods Market®.
Additional leadership support for Children's Education Programs is provided by the Altman Foundation, an anonymous family friend of NYBG, Con Edison, Entergy Nuclear Northeast, The Everett Foundation, Eugene and Emily Grant Family Foundation, William Randolph Hearst Foundation, Mrs. Andrew Heiskell, Motorola Solutions Foundation, Newman's Own Foundation, The Palm Foundation, and The Walt Disney Company.
Edible Academy Kickstarter Donors $500+: Toby Adams, Amy Duff, Marie Gordon, Joanna Groarke, Sara Lowenthal, Linda O'Neill, Andy and Andrea Potash, Julie Sakellariadis, Ishween Sethi, Gordana Stjepanovic, and John and Maggie Zembruski.