Past Events & Symposia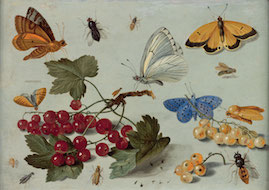 Colloquium:
Great Collections and the Art of Nature
Friday, January 27, 2017
Humanities Institute LuEsther T. Mertz Library; 2–3:30 p.m.


Presented by the Humanities Institute—LuEsther T. Mertz Library
In conjunction with the exhibition Redouté to Warhol: Bunny Mellon's Botanical Art, curated by Lucia Tomasi, Susan Fraser, and Tony Willis
Hosted by the Humanities Institute—LuEsther T. Mertz Library, this Colloquium is organized in conjunction with the exhibition Redouté to Warhol: Bunny Mellon's Botanical Art, and focusses on the theme of great collectors and exceptional botanical art collections. Open to the public, this round-table will feature presentations by various experts who will each discuss, in different ways, the remarkable art of botanical collecting and some of its most famous protagonists, throughout the 20th-century and up to the present.
Speakers
Sir Peter Crane, President, Oak Spring Garden Foundation: Oak Spring as a New Research Center 
Therese O'Malley, Associate Dean, Center for Advanced Study in the Visual Arts, National Gallery of Art: Great Collectors of Botanical Art and Their Legacy
Lugene Bruno, Curator of Art & Senior Research Scholar, Hunt Institute for Botanical Documentation, Carnegie Mellon University: Rachel Hunt's Botanical Art Collection as a Modern Research Center
Elizabeth Eustis, Independent Scholar, contributing author Flora Illustrata: The David L. Andrews and Elizabeth Kals Reilley Collections in the LuEsther T. Mertz Library of The New York Botanical Garden   
RESERVATION CLOSED
Symposium:
Alexander Von Humboldt:
The History, Science, and Poetry of Ecology
May 20, 2016
Ross Hall; 10 a.m.–12:30 p.m.

Andrea Wulf, author of one of the New York Times' Ten Best Books for 2015, The Invention of Nature: Alexander von Humboldt's New World, kicks off our symposium celebrating the visionary naturalist Alexander von Humboldt (1769–1859). Among other accomplishments, Humboldt was the first to predict human-induced climate change, and wrote narratives that influenced great minds from Goethe to Darwin. Celebrated poet Susan Stewart and distinguished ecologist Stephen Kellert join Wulf to explore the rich and wide impacts of Humboldt's life and work.
Summer Colloquium:
From the Garden of Eden to the Megalopolis:
Mexico City Before and After Kahlo
Friday, June 26; 2–4:30 p.m.
In the LuEsther T. Mertz Library Reading Room
Join us at The New York Botanical Garden for an afternoon of lively discourse on landscape architecture and ecology in Mexico City, inspired by the Garden-wide exhibition, FRIDA KAHLO: Art, Garden, Life. Featuring experts in environmental studies and urban planning, the roundtable is meant to create a forum for new thinking about nature and rapidly changing modern environments.
Featuring:
Dr. Vera Candiani, Princeton University
Dr. Kathryn O'Rourke, Trinity University
Colloquium:
The Healing Properties of Plants: Art, Culture, Science
Friday, February 20, 2015; 2–4 p.m.
In the Mertz Library Reading Room
The Humanities Institute is hosting a Winter Colloquium in collaboration with The New York Academy of Medicine. The colloquia will bring together students and teachers from a wide variety of interdisciplinary backgrounds to discuss medicinal plants and their intersection with art, culture, and science. Several NYBG botanists, researchers, and current Visiting Scholars at the Humanities Institute, will join the conversation as well as students and professors from surrounding academic institutions, including Fordham University, Columbia University, Bard Graduate Center, Montefiore Medical Center, among others.
The colloquia will be followed by light refreshments in the Mertz Library's Rotunda, a viewing of the exhibition Flora Illustrata: A Celebration of Botanical Masterworks, and an in-depth tour of the exhibition Wild Medicine in the Tropics in the Enid A. Haupt Conservatory.
The Humanities Institute hosts quarterly colloquia to engage young scholars and scientists from different interdisciplinary backgrounds to promote the discussion of environmental humanities and its influence on today's urban living experience. Learn more about past colloquia on NYBG's Blog, Plant Talk.
To attend the colloquia, please RSVP to vsellers@nybg.org by February 15, 2015.
Jens Jensen The Living Green
Award-winning Documentary Film Screening and
Panel Discussion
6:30–8:30 p.m. (Doors open at 6 p.m. Light refreshments available for purchase.)
Join us for the New York premiere of this award-winning documentary on Jens Jensen (1860–1951)—the Danish immigrant who rose from street sweeper to "dean of American landscape architects" and passionate environmental activist. Half a century after his death, Jensen is now hailed as an early champion of community gardens, neighborhood parks, native species, and sustainable design. After the screening, a panel explores Jensen's work and relevance to today's urban environmental issues.
Non-Member $19 / Member $15 / Full-time students with valid ID $10 at the door
Register here
Support provided by The Andrew W. Mellon Foundation
Cosponsor: Library of American Landscape History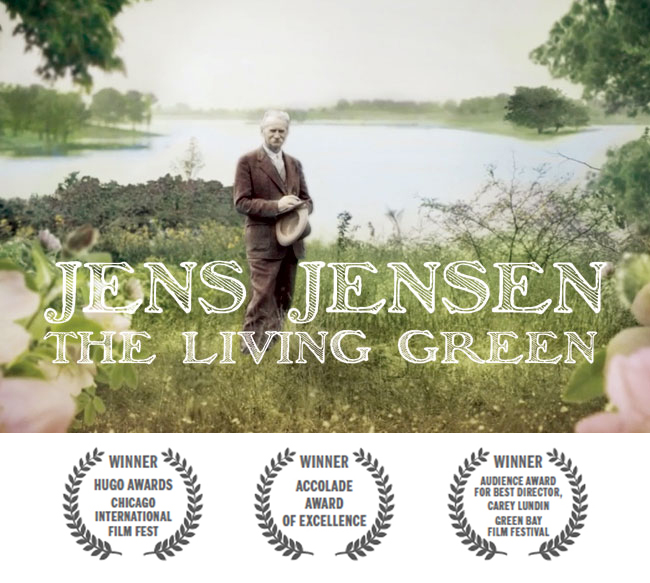 "A beautifully-made film about a man whose ideas for public space perfectly fit the time we live in." —Piet Oudolf
"A thoughtful, compelling and inspiring documentary." —Chicago Tribune