Special Events
Colloquium:
Shifts in the 19th-Century American Cultural Landscape
Friday, September 9, 2016
Humanities Institute Luesther T. Mertz Library; 2–4 p.m.


In conjunction with the exhibition Impressionism: American Gardens on Canvas, this afternoon's discussion will highlight the cultural-philosophic forces and changing perceptions of nature that impacted American landscapes, garden design, and horticulture during the 19th and early 20th centuries. Three experts in American history, art, and horticulture will guide the audience through these rapidly shifting realities and thoughts, as expressed in actual and painted American landscapes, from grandiose wildernesses to suburban scenes and more intimate garden settings. Following the program, participants will have the opportunity to visit the exhibition in the Mertz Library Art Gallery and the Conservatory.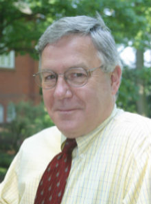 David Schuyler, Arthur and Katherine Shadek Professor of Humanities and American Studies, Franklin & Marshall College. Author of Sanctified Landscapes: Writers, Artists, and the Hudson River Valley (2012) and co-editor of The Frederick Law Olmsted Papers.
As the first iconic American landscape, the Hudson River Valley has been portrayed by many artists throughout the 19th century. With the development of the Hudson River School, it appeared America had recognized a national identity and style of art. As the area became increasingly industrialized, artists began portraying less majestic American landscapes.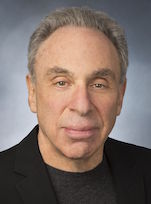 Alan Wallach, Ralph H. Wark Professor of Art and Art History and Professor of American Studies Emeritus, College of William & Mary. Co-editor of Transatlantic Romanticism (2015). Author of Exhibiting Contradiction: Essays on the Art Museum in the United States (1998); Beginning with Thomas Cole in the 1820s, painters of the Hudson River School celebrated the beauty of American nature as well as belief in American expansion (Manifest Destiny).  By the late 1850s, a new tendency began to make itself felt in some of their canvases: nature becomes an occasion for purely aesthetic enjoyment. These works anticipated the taste for Impressionist painting that went hand-in-hand with new ideas for landscape design.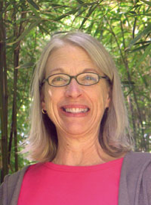 Denise Wiles Adams, Ph.D., The Ohio State University, Historian of American Garden Design & the Introduction and Cultivation of Ornamental Plants.
Author of American Home Landscapes (2013) & Restoring American Gardens (2004)
Throughout the 19th century, horticulture and garden design were impacted by the changing vision of nature and the development of increasingly urban lifestyles. The restoration of period gardens with heirloom ornamental plants and trees offers a connection with American cultural history.
To attend the colloquium, please RSVP vsellers@nybg.org by September 5, 2016.
Support for the Humanities Institute provided by The Andrew W. Mellon Foundation.
Past Events