Wild Medicine: Healing Plants Around the World, Featuring the Italian Renaissance Garden
May 18 - September 8, 2013





Discover how cultures around the world rely on plants for everything from medicine to cosmetics. Embark on a journey of the senses through a stunning re-creation of an Italian Renaissance garden and interactive stations highlighting the rejuvenating and healing powers of tea, cacao, and tropical juices. Explore a fascinating presentation of rare books and manuscripts known as herbals and enjoy a poetry walk, weekend Renaissance music & dance performances, hands-on science adventures for kids, and more!
About the Show
---
Since ancient times, all cultures have used plants as a source of medicine, from a European willow tree that produces the active ingredient in aspirin to the Pacific yew, the source of the cancer fighting drug Taxol. Today an estimated 4.5 billion people worldwide use plants for some part of their health care. Drawing on the expertise of the Botanical Garden's Institute of Economic Botany, an acclaimed Renaissance scholar, and an award winning landscape designer, Wild Medicine delves into the far-reaching influence medicinal plants have had on history, the world's cultures, and modern life.
Healing Plants Around the World features the research of some of the Garden's leading experts in science, medicine, and ethnobotany. Explore plants such as the cinchona tree, the source of quinine, which treats malaria, and white willow, whose bark leads to the production of aspirin. More than 400 species or cultivars of medicinal plants are showcased, most of them grown in the Garden's glasshouses, making this one of the largest exhibitions of medicinal plants ever mounted. See the full list.
The Italian Renaissance Garden is inspired by Europe's first botanical garden, created in 1545 at the University of Padua, in the Venetian Republic. A lush landscape of Mediterranean flowers, including exotic varieties, endangered species, and medicinal plants, are classically composed to evoke the original design that remains at Padua to this day.
About the Curators
---

Dr. Michael J. Balick, Vice President for Botanical Science, Director and Philecology Curator of the Institute of Economic Botany at The New York Botanical Garden, and curator of Wild Medicine, has dedicated three decades to studying the relationship between plants and people and is widely recognized as a leading authority in ethnobotany.

Lucia Tongiorgi Tomasi, curator of The Renaissance Herbal, is Professor Emeritus in the Department of Art History at the Universita di Pisa. A prolific writer, Dr. Tomasi focuses on the relationships among art, science, and nature.
About the Designer
---

Jorge Sanchez, designer of The Italian Renaissance Garden, is President of the Palm Beach-based landscape architecture firm Sanchez & Maddux, Inc. Their design philosophy incorporates a "botanical garden" approach fused with a historic and classical garden framework.
About the Artist
---

Philip Haas is an American artist and filmmaker. His work has been presented at the National Gallery of Art in Washington, D.C., the Piazza del Duomo in Milan, the Gardens of Versailles in France, Dulwich Picture Gallery in London, the Kimbell Art Museum in Ft. Worth, Texas, and Sonnabend Gallery in New York City. Winter debuted at the National Gallery in Washington, D.C., in 2010 to great acclaim. Two years later, Spring, Summer, and Autumn have been added to comprise Four Seasons, which is on a three-year international tour of botanical gardens and museums.
---
Adult All-Garden Pass tickets start at $20. See prices by date.
Four Seasons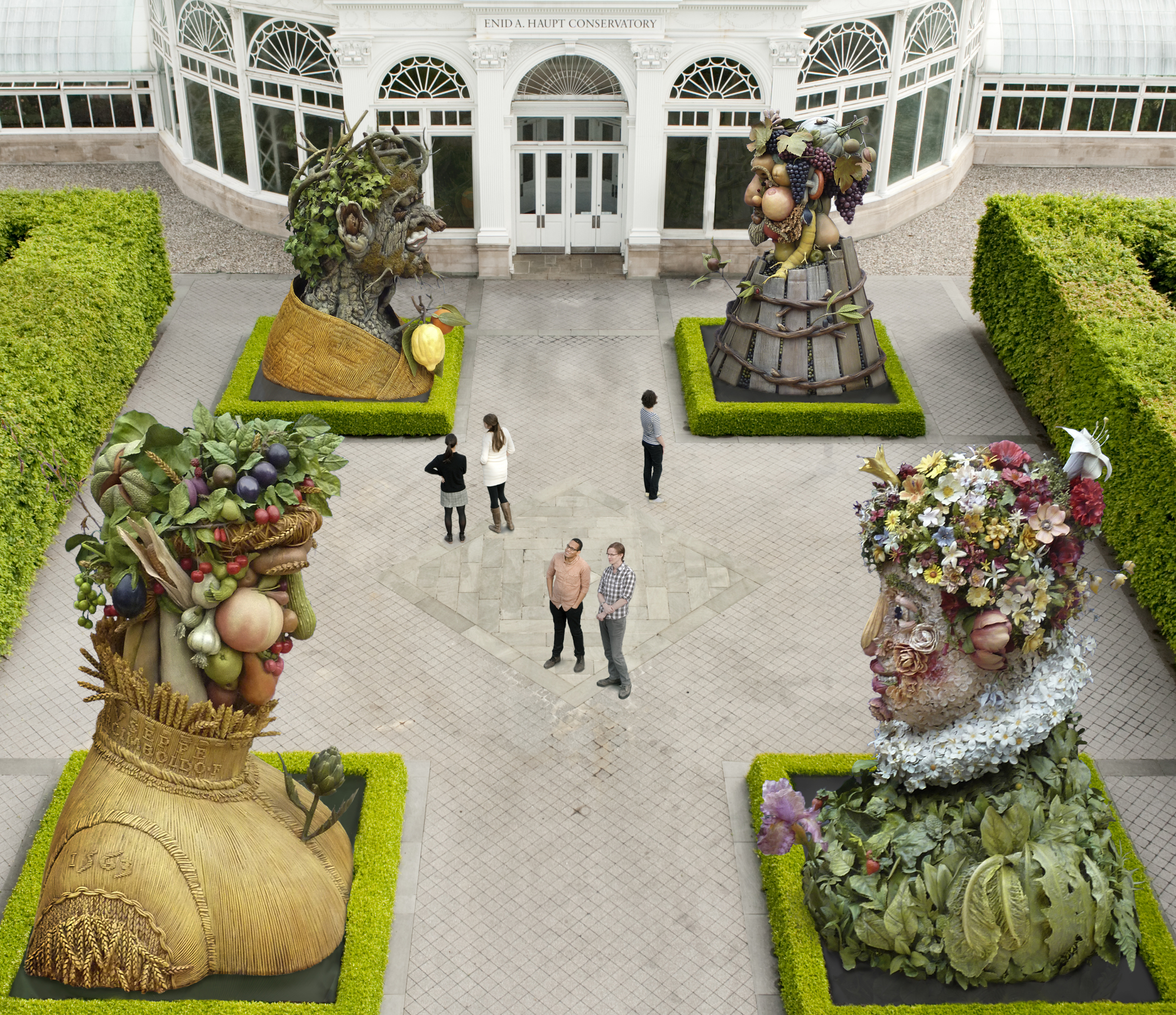 On display from May 18 through October 27, Four Seasons is an installation of four sculptures--each standing more than 15 feet high--by contemporary American artist Philip Haas. Encompassing Spring, Summer, Autumn, and Winter, the works are inspired by the 16th-century creations of Italian Renaissance painter Giuseppe Arcimboldo, accenting the Wild Medicine exhibition with a touch of artful, vivid history.