Antique Garden Furniture Fair: Antiques for the Garden and the Garden Room
April 25–27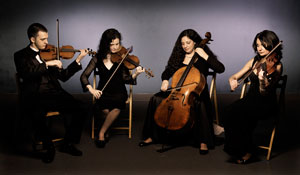 Friday through Sunday, April 25–27, 2014; 10 a.m.–6 p.m. In the Conservatory Tent behind the Enid A. Haupt Conservatory Get your tickets!
For Members
Members Day
Friday, April 25; 10 a.m.–5 p.m.
Members can enjoy special benefits on this day:
• Free parking with a valid Member ID
• 20% discount on all purchases at Shop in the Garden
• 10% discount at both cafes
• Up to four half-price tickets for friends and family
Guest passes will be accepted with valid Member ID.
Members Opening Reception
NYBG Then and Now: The President's 25-Year Retrospective
Garden Terrace Room, 9:45–10:45 a.m.
This year the Garden is celebrating Gregory Long's 25th anniversary as CEO and The William C. Steere Sr. President. Please join Gregory for a coffee and tea reception followed by reflections on the milestones of his distinguished tenure, an era of restoration and revitalization that has transformed NYBG into one of the world's most prominent cultural institutions.
Complimentary for all Members; reservations are required. Please call 718.817.8703 or e-mail membership@nybg.org
---
Sponsored by

Adult All-Garden Pass tickets start at $20. See prices by date.
Includes access to the Antique Garden Furniture Fair, Enid A. Haupt Conservatory, Special Exhibitions, Everett Children's Adventure Garden, Rock Garden and Tram Tour.
---