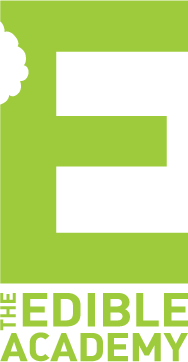 FAMILY
GARDEN
PICNIC
Sunday, September 28, 2014
From 11 a.m. to 4 p.m.,
rain or shine
Join Garden Board Member and Chef
Mario Batali on a culinary adventure with
a delicious picnic lunch and activities, and
watch him in action at a live cooking demo!
The Edible Academy Family Garden Picnic
has been generously underwritten by:

Additional Support provided by: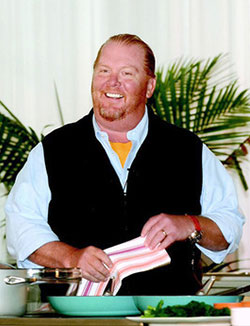 Join Garden Board Member Chef Mario Batali and his co-host from ABC's The Chew, Carla Hall, for an exclusive family picnic and cooking demonstration, with all proceeds benefiting the Garden's Edible Academy, hub of the children's vegetable gardening program. This exciting culinary adventure begins at 11 a.m. with a delicious picnic lunch designed personally by Mario. Enjoy your picnic on the beautiful Garden grounds, and then dig into some hands-on fun in the Ruth Rea Howell Family Garden. Activities abound as kids can compete in a CORN-SHUCKING CONTEST, follow clues to find MARIO'S MENU MYSTERY, climb a GIANT OAK TREE, HARVEST VEGETABLES in the garden, and make their own CHEF'S HATS, HARVEST BAGS, SEED PACKETS, PICKLES, and more!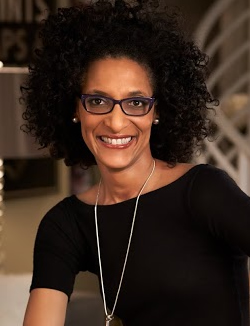 At 12:45 p.m. Carla Hall will arrive to sign books and chat with guests before joining Mario for a live cooking demonstration at 2 p.m. An exclusive reception hosted by Mario and the Edible Academy Family Garden Picnic Chairmen will follow, featuring seasonal hors d'oeuvres designed by Mario and Carla—a perfect end to a beautiful day celebrating the joy of gardening and cooking.
The Edible Academy, and its planned state-of-the-art facility, will significantly expand the edible gardening program opportunities, so that twice as many children, parents, and teachers (from 40,000 to 80,000) can learn how to grow fruits and vegetables, as well as make the important connections among plants, gardening, nutrition, and the benefits of a healthful lifestyle.
Schedule of Events
11–2 p.m.

Edible Academy Family Garden Picnic and Activities

Ruth Rea Howell Family Garden

12:45–1:30 p.m.

Booksigning with Carla Hall, Mario's co-host on ABC's The Chew

Ruth Rea Howell Family Garden

2–2:45 p.m.

Cooking Demonstration Featuring Mario Batali and Special Guest, Carla Hall

Conservatory Tent

3–4 p.m.

Exclusive Reception hosted by Mario Batali and the Edible Academy Family Garden Picnic Chairmen with Carla Hall

Conservatory Courtyard
For more information, please call 718.817.8773 or e-mail Caroline Balkonis at cbalkonis@nybg.org
Family Garden Picnic Ticket
Adults: $125 Children: $75
Individual tickets include:
The Family Garden Picnic Lunch designed by Mario
Children's Activities in the Ruth Rea Howell Family Garden
Access to Booksigning with Carla Hall
Guaranteed seating for Mario's Cooking Demonstration
Access to the Harvest Festival
Family Garden Foodie Ticket $125
Individual tickets include:
Guaranteed seating for Mario's Cooking Demonstration
Exclusive Reception hosted by Mario Batali and the Edible Academy Family Garden Picnic Chairmen with Carla Hall featuring seasonal hors d'oeuvres by Mario and Carla
Access to the Harvest Festival
Family Package $500
Tickets for a family of 4 including:
The Family Garden Picnic Lunch designed by Mario
Children's Activities in the Ruth Rea Howell Family Garden
Access to Booksigning with Carla Hall
Reserved seating for Mario's Cooking Demonstration
Exclusive Reception hosted by Mario Batali and the Edible Academy Family Garden Picnic Chairmen with Carla Hall featuring seasonal hors d'oeuvres by Mario and Carla
Listing on the Program
Listing for your child(ren) on the Young Gardeners Committee
Access to the Harvest Festival
Sponsor Package $1,500
Tickets for 2 adults and 4 children including:
The Family Garden Picnic Lunch designed by Mario
Children's Activities in the Ruth Rea Howell Family Garden
Access to Booksigning with Carla Hall
Reserved seating for Mario's Cooking Demonstration
Exclusive Reception hosted by Mario Batali and the Edible Academy Family Garden Picnic Chairmen with Carla Hall featuring seasonal hors d'oeuvres by Mario and Carla
Listing on the Program as a Family Garden Picnic Sponsor
Listing for your child(ren) on the Young Gardeners Committee
Complimentary NYBG Family Membership
Access to the Harvest Festival
Patron Package $5,000
Tickets for 10 guests including:
The Family Garden Picnic Lunch designed by Mario
Children's Activities in the Ruth Rea Howell Family Garden
Access to Booksigning with Carla Hall
VIP seating for Mario's Cooking Demonstration
Exclusive Reception hosted by Mario Batali and the Edible Academy Family Garden Picnic Chairmen with Carla Hall featuring seasonal hors d'oeuvres by Mario and Carla
Listing on the Program as a Family Garden Picnic Patron
Listing for your child(ren) on the Young Gardeners Committee
Complimentary NYBG Family Membership
Gift Membership for your child's favorite teacher
Access to the Harvest Festival
Benefactor Package $10,000
Tickets for 20 guests including:
The Family Garden Picnic Lunch designed by Mario
Children's Activities in the Ruth Rea Howell Family Garden
Access to Booksigning with Carla Hall
VIP seating for Mario's Cooking Demonstration
Exclusive Reception hosted by Mario Batali and the Edible Academy Family Garden Picnic Chairmen with Carla Hall featuring seasonal hors d'oeuvres by Mario and Carla
Listing on the Program as a Family Garden Picnic Benefactor
Listing for your child(ren) on the Young Gardeners Committee
Complimentary NYBG Family Membership
Gift Membership for your child's favorite teacher
Access to the Harvest Festival
CHAIRMEN
Genevieve and Peter C.H. Brown
Jennifer and John Duffy
Emma and Todd Goergen
Sharon and Bill Jacob
Nathalie and Edward Kaplan
Annie and James Lansing
Jennifer and Malcolm Nolen
Kimberly and Jean Putzer
Beth and Beau Taylor
Julia and Ted Weld
GRANDPARENTS CHAIRMEN
Anne and Tom Hubbard
Edie and Hamilton Kean
Susan Lynch
Eliot and Wilson Nolen
HONORARY CHAIRMAN
FOUNDING CHAIRMEN
Julie and Nick Sakellariadis
HONORARY CHAIRMAN of the EDIBLE ACADEMY COMMITTEE