Music Lineup



Music Presented by

Enjoy a full weekend of Americana (a blend of folk, bluegrass, and country) music from a slate of popular bands. Enjoy all performances with our open lawn seating; be sure to bring a low-back chair or blanket to stretch out on Daffodil Hill.
Saturday, June 14, 12–5 p.m.
Caravan of Thieves
Approximate performance time: 12 p.m.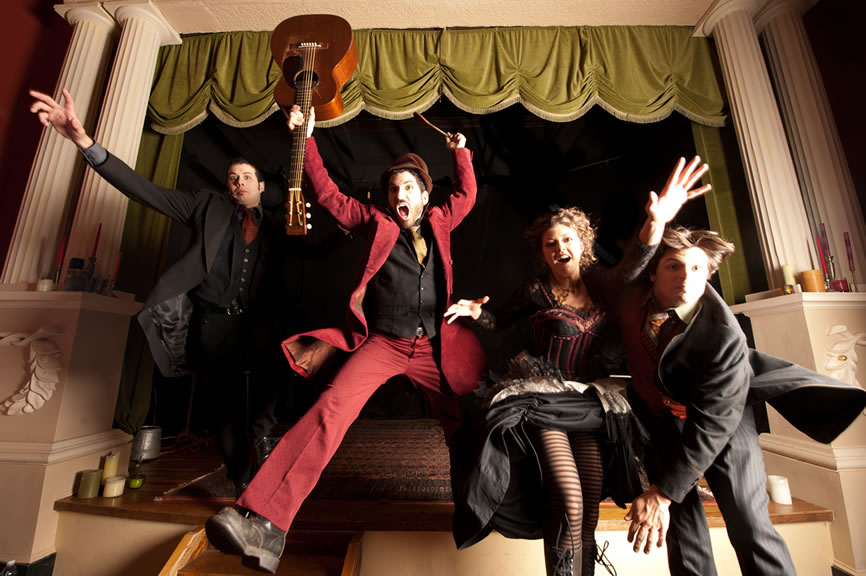 Like many families, Caravan of Thieves was started with a married couple- Fuzz and Carrie Sangiovanni, (guitar, vocals, various percussive "instruments") writing and performing as a duo. By the spring of 2008, Fuzz and Carrie extended their family to include fiery violinist Ben Dean and double bass madman, Brian Anderson completing their colorful vision. New England's Caravan of Thieves are on tour in support of their new single, "Dead Wrong." The song is exemplary of a band on the high road to musical perfection and channels pop bliss through their trademark lock-tight, turn-of-the-century, bang out a beat on anything that can take it approach.
The Defibulators
Approximate performance time: 1:45 p.m.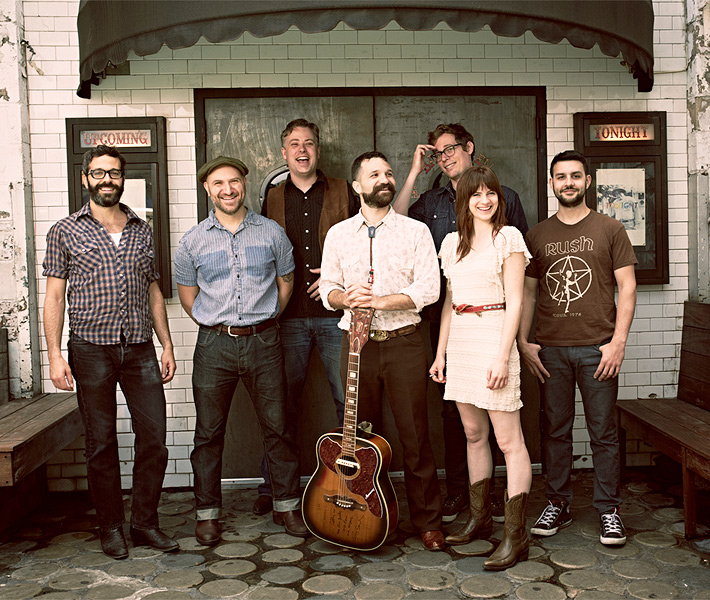 The Defibulators infectious energy and originality earned them a nod as one of New York City's best emerging bands in VICE Magazine, and a devoted following in a city not known for its love of country. A unique familiarity percolates throughout their latest LP release, Debt'll Get'em. Their reverence for traditional country forms combines with an irreverent rock and roll attitude to produce tight, punchy hooks and foot-stomping sing-alongs. With tunes that run the gamut from satirical to sentimental, their unique brand of country has made them pioneers in New York City's country music scene.
The Lone Bellow
Approximate performance time: 3:30 p.m.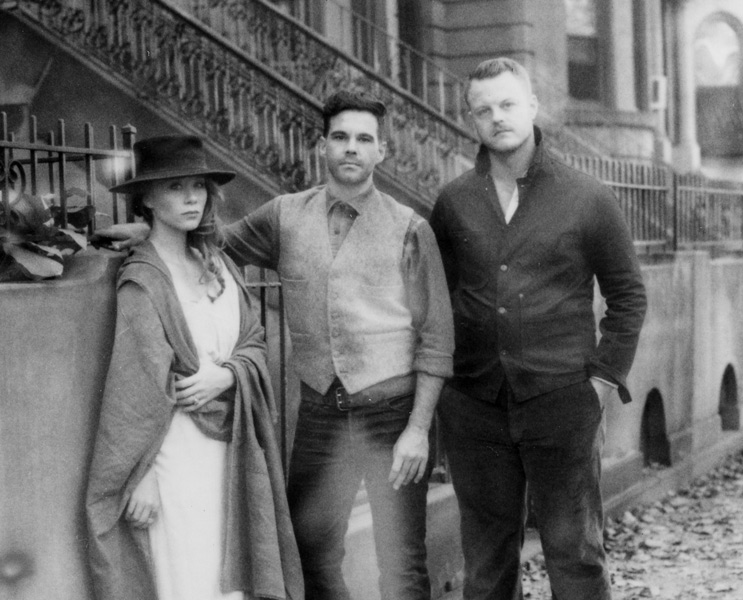 The Lone Bellow, one of People Magazine's "Best New Artists of 2013," deliver a soulful, acoustic-based alternative rock Americana. The trio's self-titled debut disc is exuberant in its playing and welcoming in its attitude. Though the lyrics have a melancholic undercurrent, the tracks are more often rave-ups than ruminations, with swelling three-part harmonies and rousing group-sung choruses. Indeed, there is a strong familial feel to The Lone Bellow, and listeners will surely feel like part of the family too. The Lone Bellow were named "One of the 10 Artists to Watch in 2013" by Billboard Magazine.
Sunday, June 15, 12–5 p.m.
Roosevelt Dime
Approximate performance time: 12 p.m.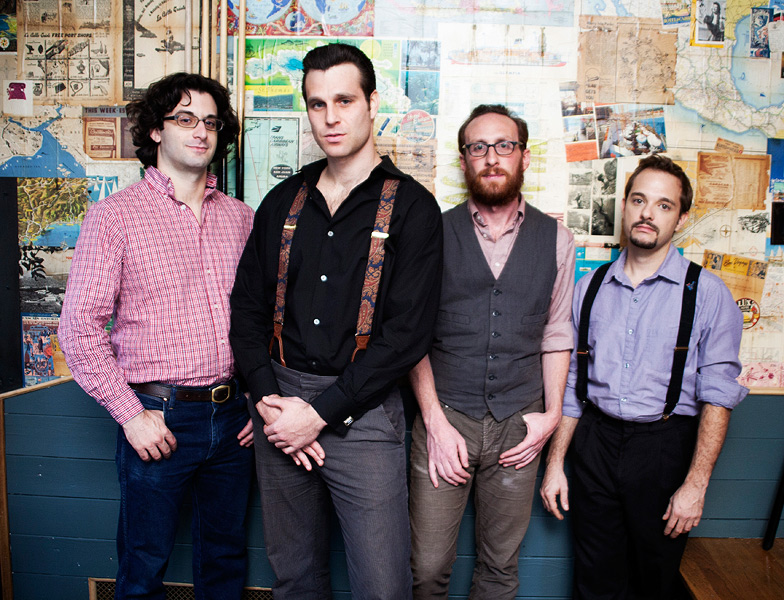 To listen to the music of Roosevelt Dime is to take a journey through American roots music. Inspired by Appalachian string bands, Memphis soul, New Orleans dixieland, and the musical melting pot of Brooklyn which they call home, the band has forged an original sound all their own. After years of thrilling audiences at festivals and venues across the country, the band has fully captured the energy and musicianship of their live performances on their new album Full Head of Steam. The band's seamless mixture of musical genres has been described as "a perpetual crowd-pleaser" by The New York Times.
Cricket Tell the Weather
Approximate performance time: 1:45 p.m.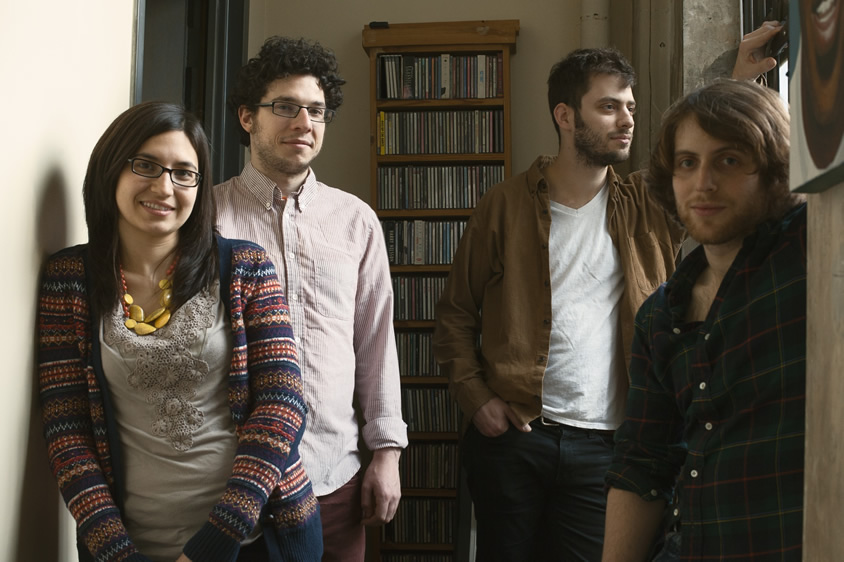 Based in the New York-Connecticut area, Cricket Tell the Weather is an indie string band featuring bluegrass-inspired original music. Winners of the 2013 FreshGrass Award, Cricket is rooted in the bluegrass tradition, and expands to include rock, pop, and chamber ensemble elements. Award-winning songwriters Andrea Asprelli (fiddle) and Jason Borisoff (guitar) received a blue ribbon in 2011 at the Podunk Bluegrass Festival Songwriting Competition for their co-written song "Remington". They are joined by NYC native Doug Goldstein on the banjo and Jeff Picker on bass from Portland, OR. The band has twice been awarded the Neighborhood Arts & Heritage Grant from the City of Bridgeport, and is actively involved in providing bluegrass workshops to to students of all ages under their "American Roots Revival" workshop series.
Miss Tess and the Talk Backs
Approximate performance time: 3:30 p.m.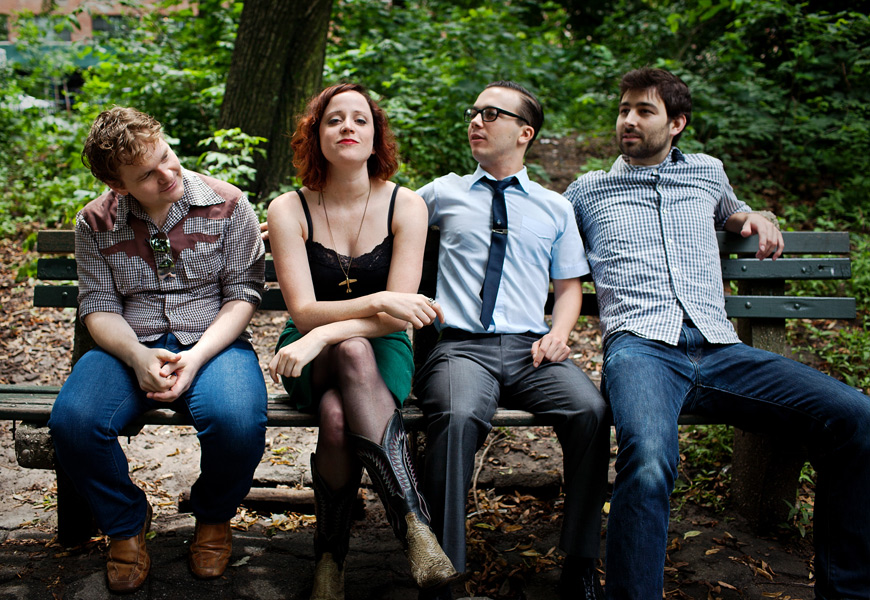 Miss Tess & The Talkbacks make grooving modern music with a vintage feel that nods to the traditions of jazz, swing, rockabilly, and more while maintaining a unique and personal sound. The bands most recent release, The Love I Have For You, is their second on rootsy label Signature Sounds and pays homage to some of Tess's favorite singers and songwriters including Willie Nelson, Bonnie Raitt, Neil Young, Ted Hawkins, Randy Newman, and Hank Williams through a set of rousing covers.