Live Music
Critically acclaimed Americana bands take the stage for a weekend of lively music on Daffodil Hill. Bring your own blankets and low-back chairs to unwind on the hill, or get into the spirit with square-dancing from 11–12 p.m.
Band lineup:
Saturday
M Shanghai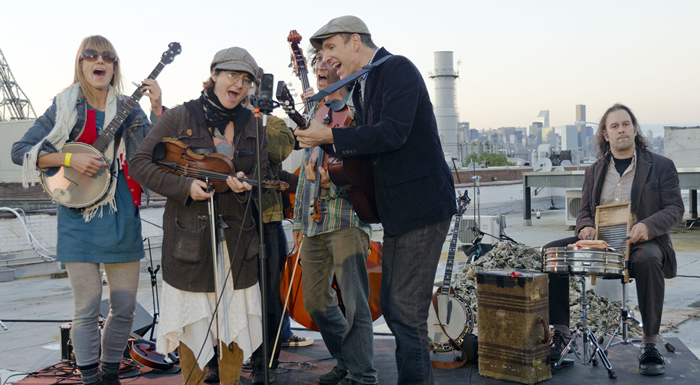 12–1:15 p.m.
M SHANGHAI is a Brooklyn based indie-folk collective, named after the Asian bistro in Williamsburg that hosted the band's monthly shows from 2002 through 2009. M Shanghai's legendary concerts are known for their unbridled joy, raucous energy and intimate subtlety, with all players crowded around one condenser mic "like the faithful taking communion, or sharks smelling blood in the water".
Miles to Dayton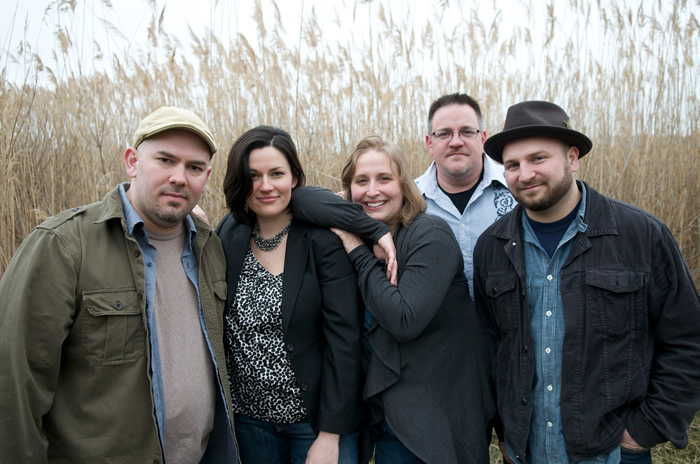 1:45–3 p.m.
Come and meet the family you never knew you had. Miles to Dayton's music happens at a personal level, their message of love blending elements of folk, rock, classical, and funk into an irresistible invitation. The M2D recipe is simple: four-part vocal harmony, clever songwriting, improvisational violin and cello, and an infectious rhythm section that stirs up the creative stew.
Miss Tess and The Talkbacks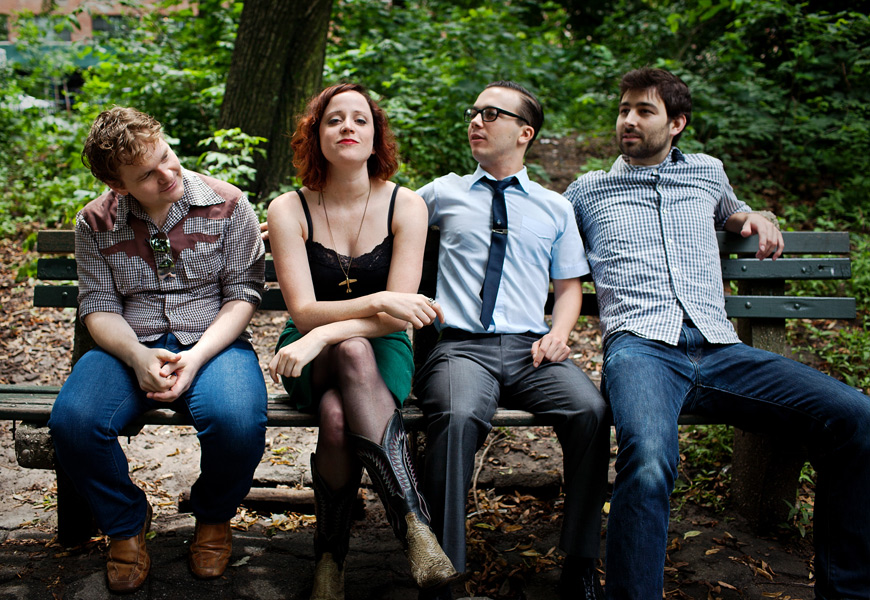 3:30–4:45 p.m.
Miss Tess & The Talkbacks make grooving modern music with a vintage feel that nods to the traditions of jazz, swing, rockabilly, and more while maintaining a unique and personal sound. The bands most recent release, The Love I Have For You, is their second on rootsy label Signature Sounds and pays homage to some of Tess's favorite singers and songwriters including Willie Nelson, Bonnie Raitt, Neil Young, Ted Hawkins, Randy Newman, and Hank Williams through a set of rousing covers.
Sunday
The Minivans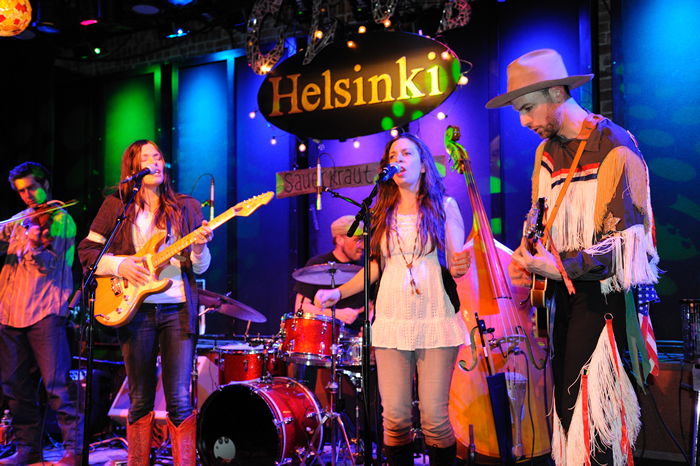 12–1:15 p.m.
The Minivans are a hometown group who combine Old-School Americana with vintage country rock hailing from the Hudson Valley in upstate New York and the Berkshires of Western Mass. They formed in 2008 as a close knit group of friends who simply loved singing and playing together. They are perhaps most proud of their genre defying original tunes but can bend an ear or two with rocking garage country style takes on older classics. Think Rolling Thunder Review gone surfing in Tennessee.
Roosevelt Dime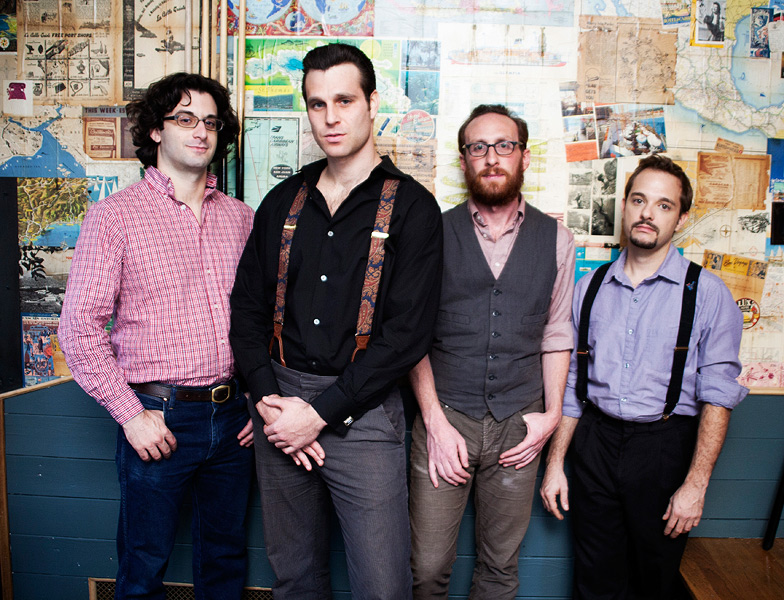 1:45–3 p.m.
To listen to the music of Roosevelt Dime is to take a journey through American roots music. Inspired by Appalachian string bands, Memphis soul, New Orleans dixieland, and the musical melting pot of Brooklyn which they call home, the band has forged an original sound all their own. After years of thrilling audiences at festivals and venues across the country, the band has fully captured the energy and musicianship of their live performances on their new album Full Head of Steam. The band's seamless mixture of musical genres has been described as "a perpetual crowd-pleaser" by The New York Times.
Spuyten Duyvil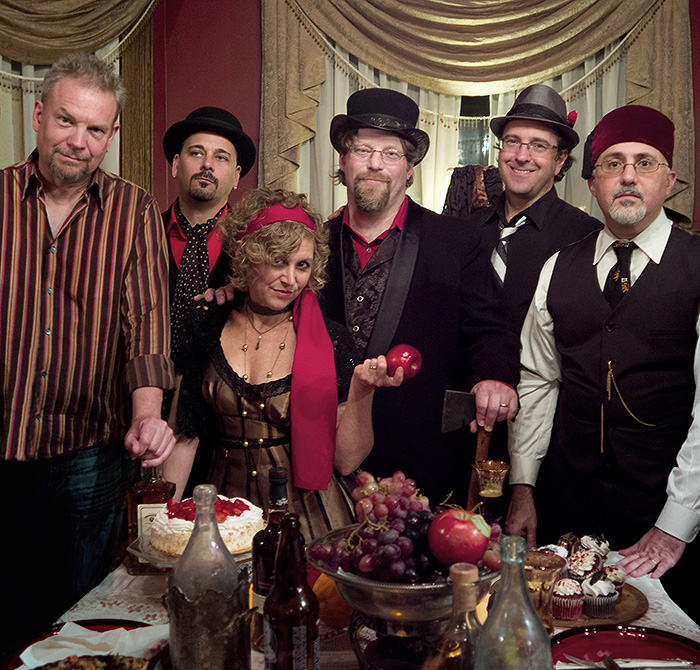 3:30–4:45 p.m.
Seeing a Spuyten Duyvil (pronounced "SPITE+en DIE+vil") show for the first time is like "throwing a cherry bomb into a lake" (Rich Warren, WFMT). It wakes you up. Their brand of original and traditional American Roots music blends Olde Time, Blues, 2nd Line, Bluegrass, and Folk Rock with a pinch of Punk Rock energy to create a uniquely modern mix. Lead by song-writing couple, Mark Miller and Beth Kaufman, this seven piece powerhouse brings barn burning energy to venues throughout the Northeast.
Sponsored by:


Supported by:


Media Partners: