Orchid Evenings
Saturdays, March 8, 15, 22, 29 SOLD OUT, April 5 SOLD OUT, 12 SOLD OUT, 19 SOLD OUT; and Friday, April 18 SOLD OUT 6:30–9 p.m. (7–9 p.m. on March 8 only)
Choose from 6:30, 7, & 7:30 p.m. entry times when you purchase your ticket (7 & 7:30 p.m. on March 8 only)
View The Orchid Show with a cocktail in hand. Music and unforgettable beauty make for one of New York City's most romantic date destinations. Your ticket includes a complimentary cocktail and special dinner offers at our restaurant partners on Little Italy's Arthur Avenue and beyond. A cash bar and snacks will be available for purchase.
Non-Member $30/Member $20 (Adults 21 and over) Advance tickets recommended; includes one specialty cocktail.
Get tickets.
Have a MasterCard? Start the night off with a champagne pre-party at Shop in the Garden on select nights.
Learn more at priceless.com/newyork
About The Orchid Show: Key West Contemporary
During The Orchid Show: Key West Contemporary, step out of the bustling city and into the Florida Keys, where the dramatic beauty of a flourishing tropical garden is amplified by vibrant architecture that recalls this particular island's charm and ambience. The Enid A. Haupt Conservatory's sprawling glasshouse galleries are transformed into a modernist Key West estate garden bloom among still, geometric reflecting pools, soaring angular pergolas, and sleek benches.
Cocktail Partners
March 8


The Ariana is a cocktail named after one of Jack from Brooklyn's favorite spirits buyers. Perfect for a relaxing evening, the Ariana is simple, beautiful, delicious, refreshing, and of course, best enjoyed with friends.
Courtesy of Jack from Brooklyn
March 15

The Desert Flower cocktail evokes the colors of an afternoon sunset and combines the rich berry flavors of Creme Yvette with the smoky character of mescal which are brightened by a splash of tart lime juice.
Courtesy of Cooper Spirits
March 22
The Pomegranate Sparkler invites you to toast your night with a festive, ruby-red twist on the classic mimosa. The tart sweetness of pomegranate perfectly counterpoints rich orange and prosecco notes, yielding a complex and delightful potable. The combination of fruits subtly suggests the romance of an exotic getaway, such as Key West!
March 29


The Four Roses Cooler will cool off even the hottest tropical night with its blend of Four Roses Bourbon, fresh grapefruit juice, fresh lemon juice, honey syrup, and Angostura aromatic bitters.
Courtesy of Four Roses Bourbon
April 5


The Key West Lemonade will titillate your senses with its blend of tart homemade lemonade, super-premium Bootlegger 21 New York Vodka, a splash of seltzer, a dash of simple syrup and a sprig of fresh mint.
Courtesy of Prohibition Distillery
April 12


The Backyard Collins embodies the simple pleasures of a day at the beach. A sparkling blend of Half Moon gin, basil syrup, Basement Bitters, and a splash of seltzer, finished with a refreshing slice of cucumber.
Courtesy of Tuthilltown Spirits
April 18


The Diamond Spring Spritz is a refreshing blend of Russian Diamond Vodka and freshly squeezed lemon and lime juices, sweetened with organic agave nectar and topped off with a splash of sparkling wine, a dash of Blue J Syrup, and a sprig of spring mint.
Courtesy of Russian Diamond Vodka
April 19

The Yvette Cup is a perfect fruity, herbal, and botanical blend of a cocktail. Ginger, cucumber, and mint are muddled and topped off with gin and Crème Yvette and a squeeze of lime.
Courtesy of Cooper Spirits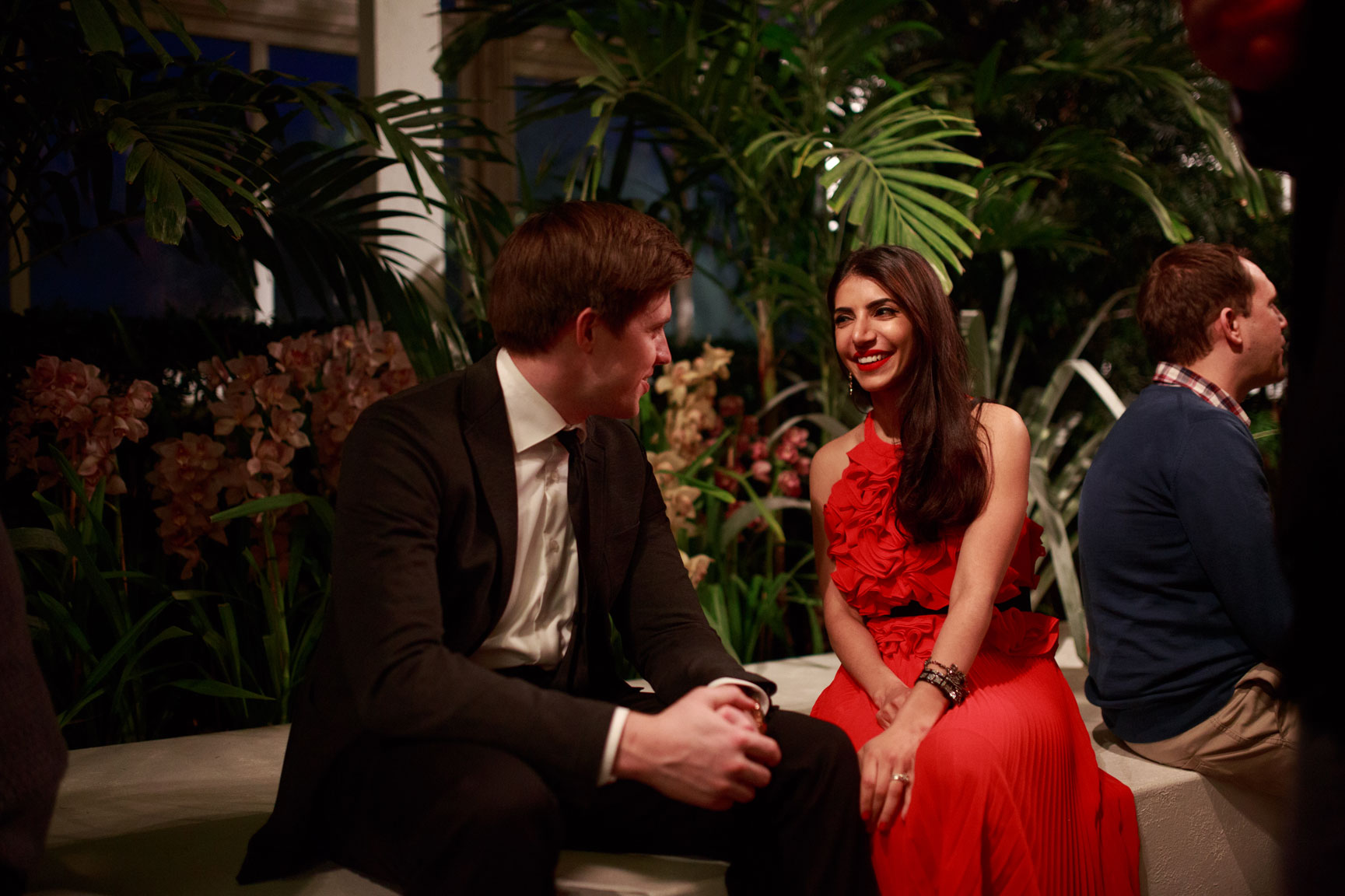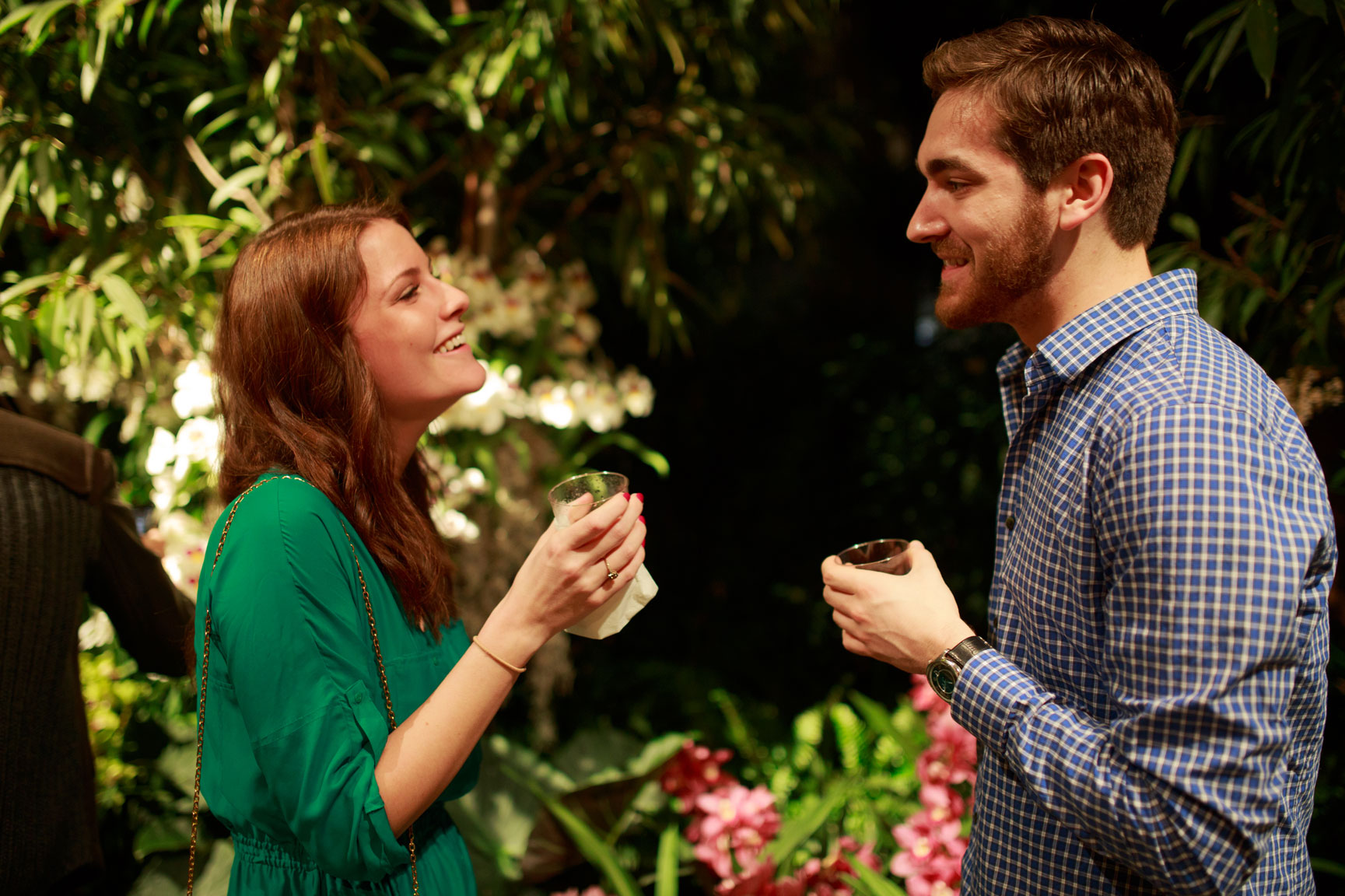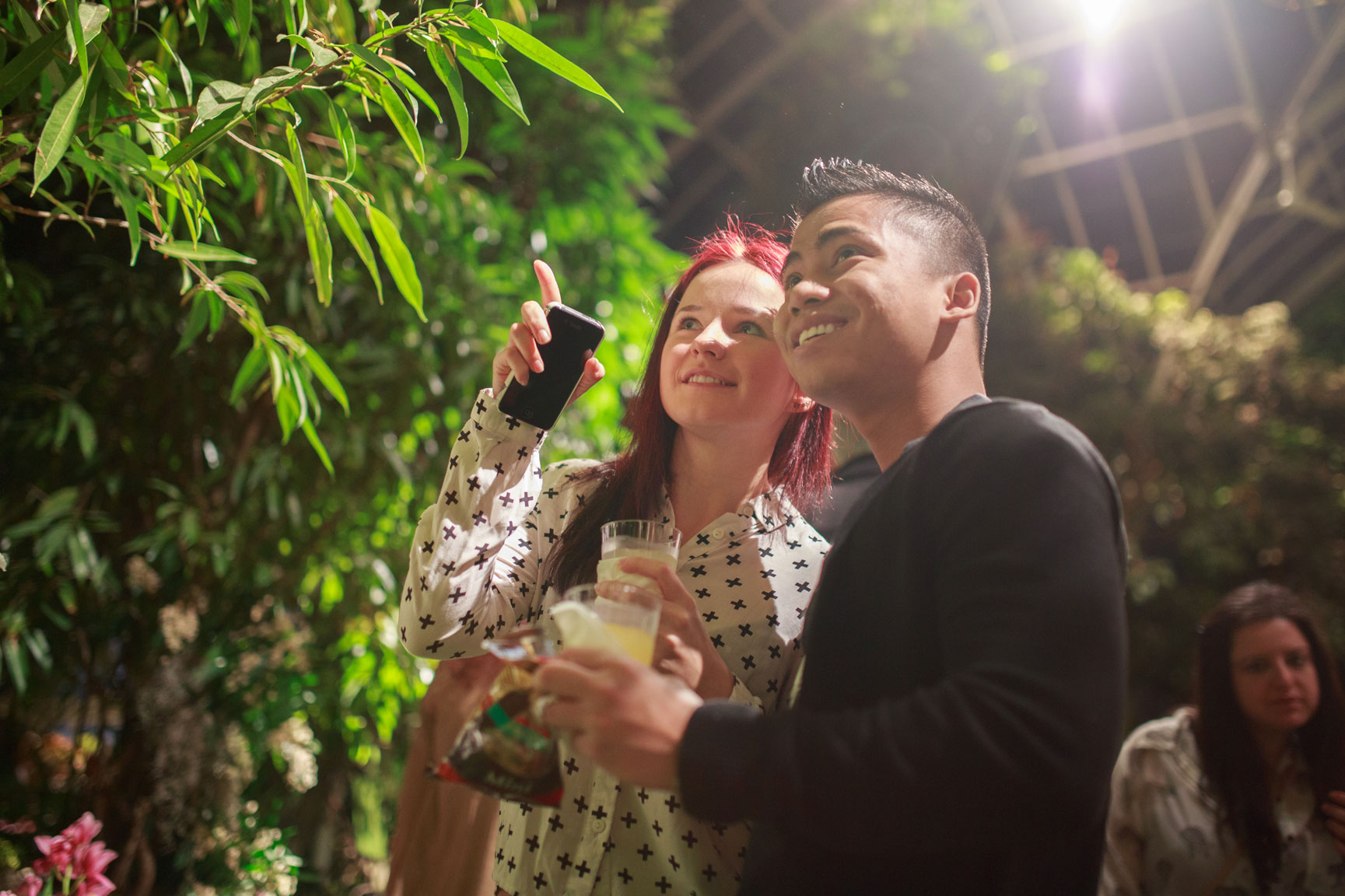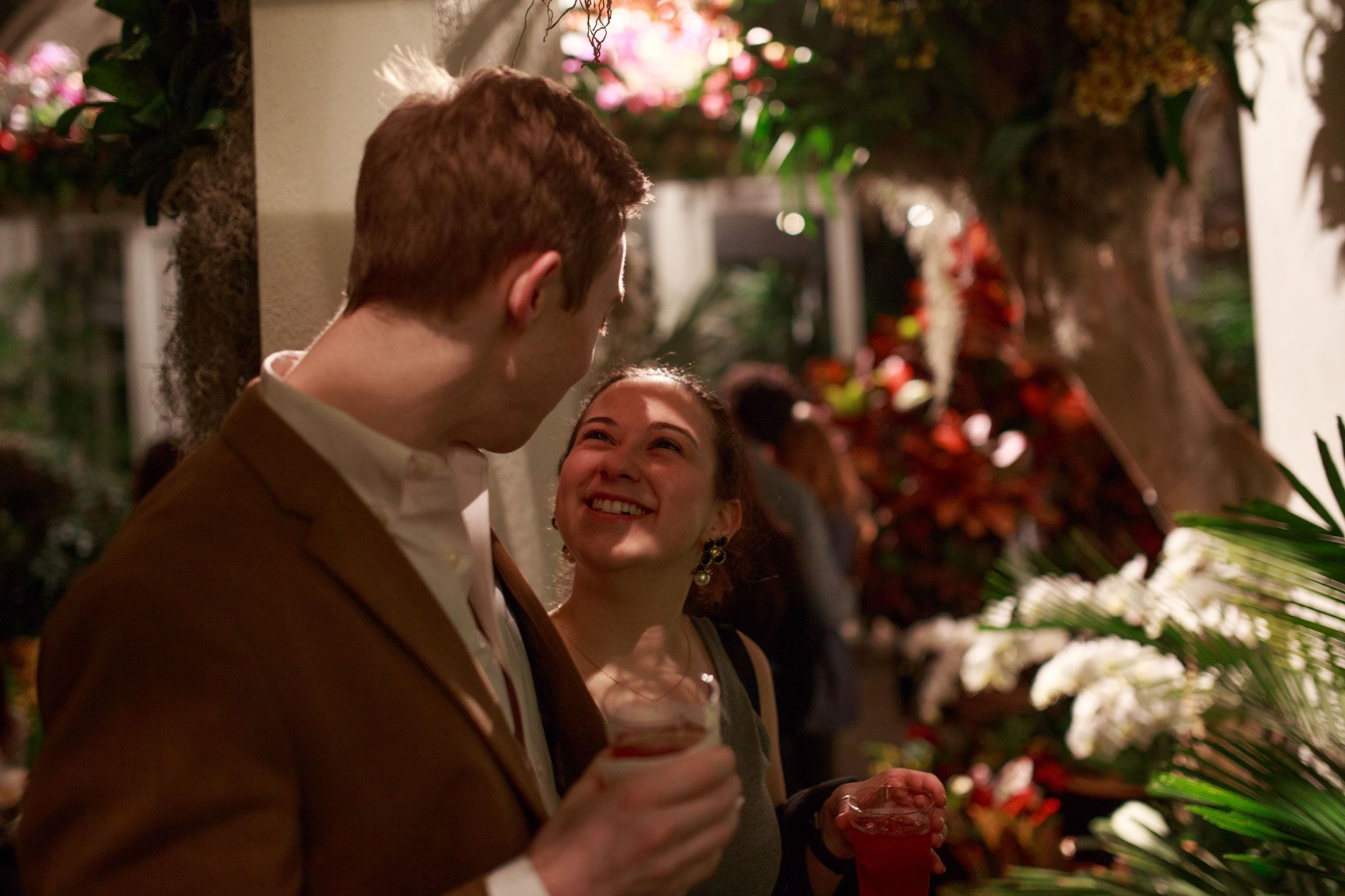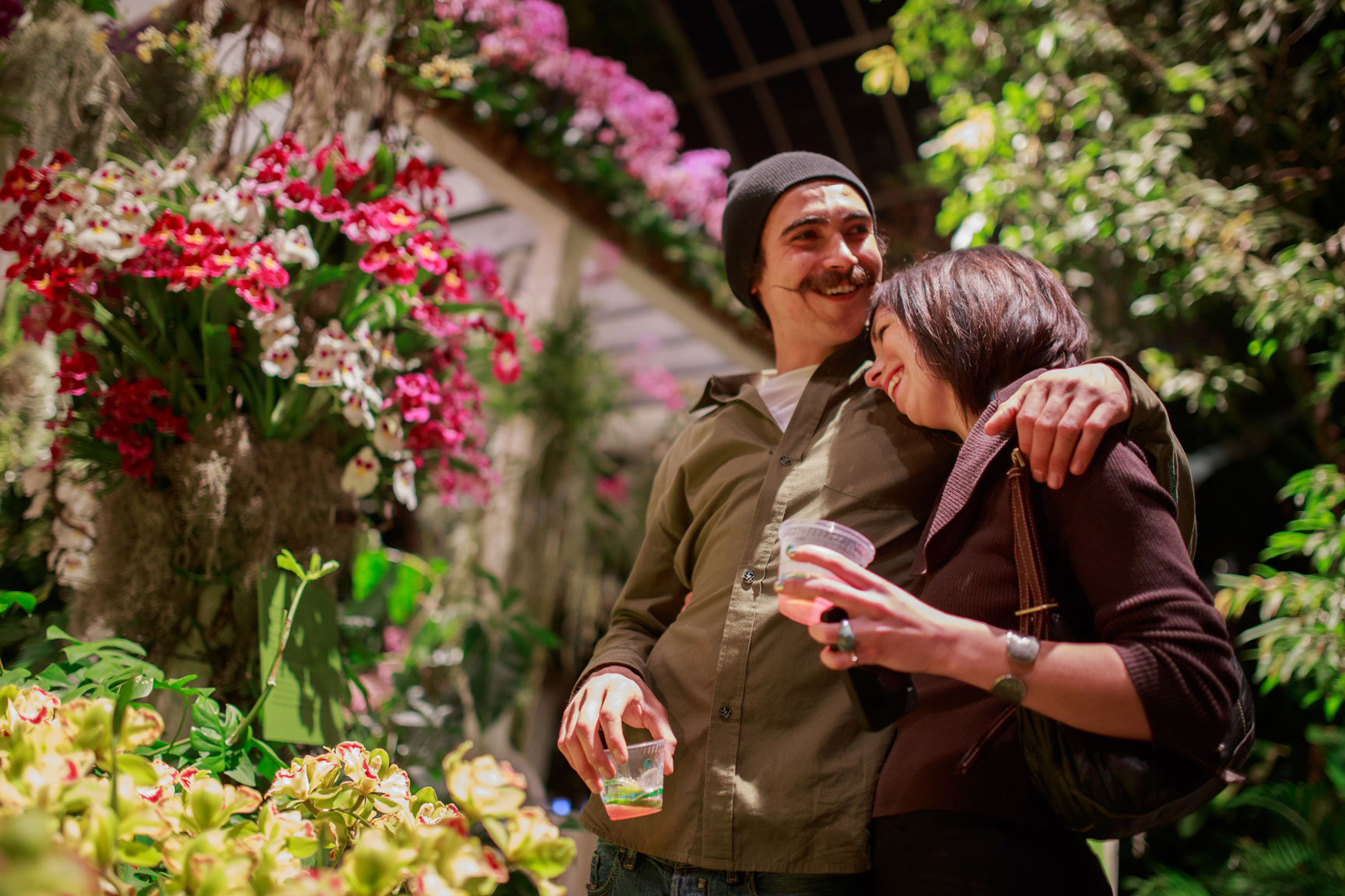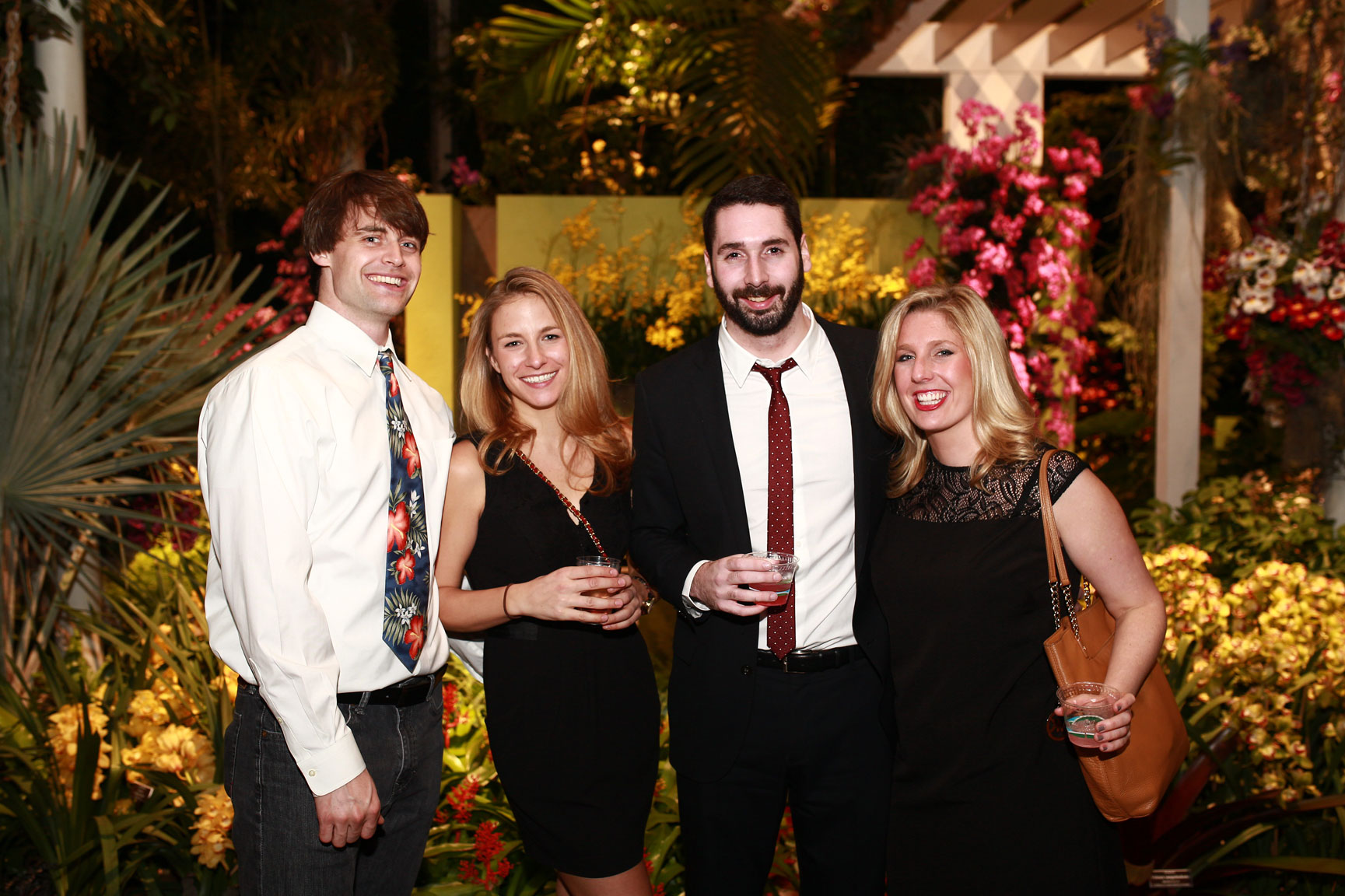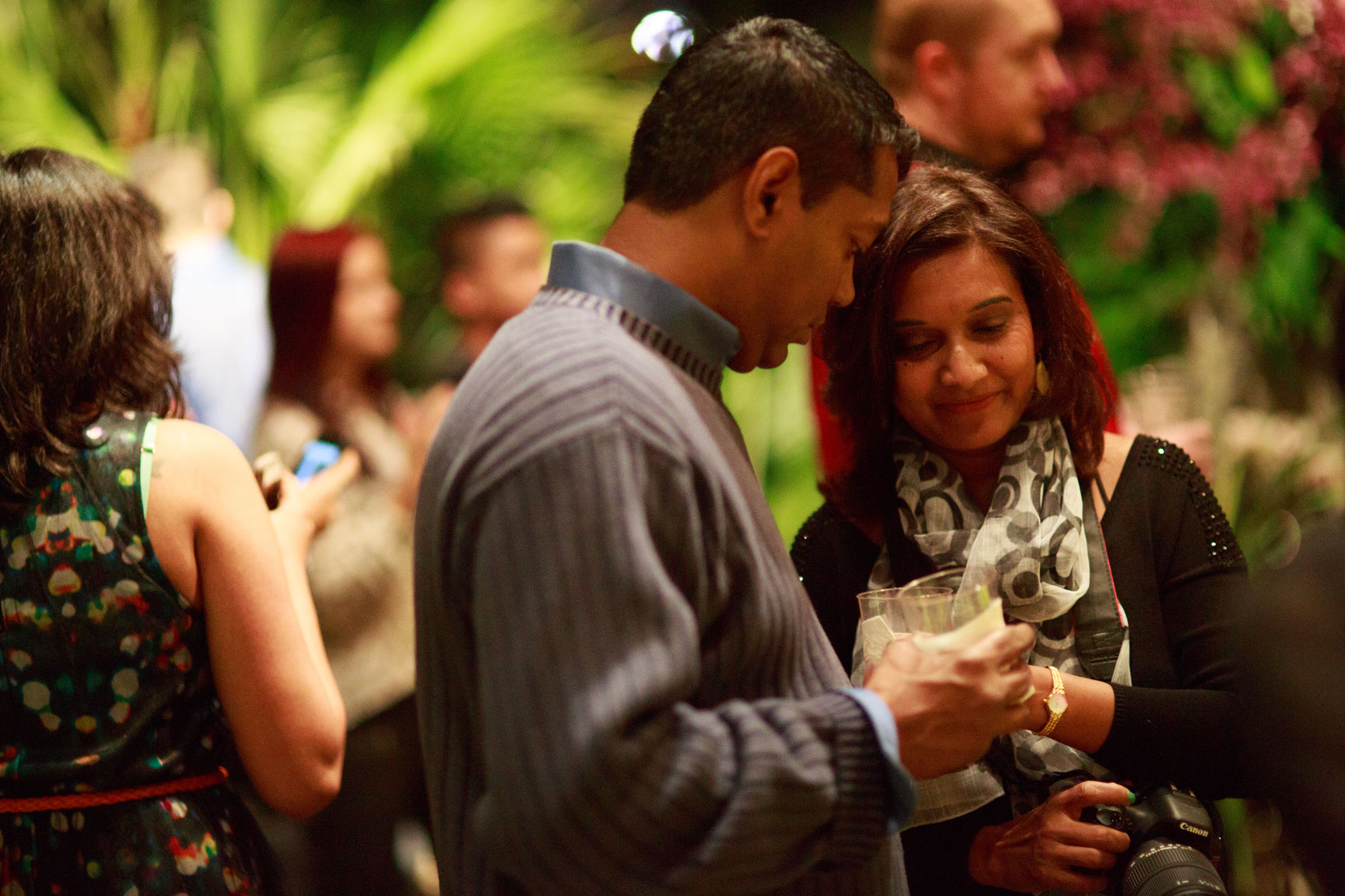 About the DJs
Tim Michaels
March 8, 15, & 22
From the first time he heard the sounds of a radio in his hospital incubator, DJ T MIC (Tim Michaels) knew that music would be an important part of his life journey. An accomplished jazz guitarist and graduate of the Manhattan School of Music, T MIC turned to the wheels of steel in college where his exposure to hip hop and electronic music naturally led to DJing. In 2009, T MIC founded ADG, one of the largest underground DJ collectives dedicated to supporting the NYC community. T MIC has dropped the needle at locations throughout NYC as well as in San Francisco, Miami, and Cape Town.
Ayesha Adamo
March 29 & April 18
Ayesha Adamo has DJed in clubs across the globe. Her first DJ mix CD release was a boxed set for the Muzik Boutique series on Highnote Records Asia. Ayesha primarily spins electronic music of the underground EDM persuasion. Her live mixes can be found on Soundscloud.
Julio Pezua
April 5, 12, & 19
Born in Peru and raised in New York, DJ Julio has become a sought after NYC DJ known for his never-ending diverse playlists and engaging persona at the turntables. Julio is a DJ and photographer, renowned for his diverse range of artists and styles in his sets. He is continuously exploring a dialogue between traditional world and electronic music--his two strongest musical influences.
Partner Offer
Guerlain Spa
New York City's luxurious Guerlain Spa, located on the 19th floor in the Towers of the Waldorf Astoria, celebrates the beauty and power of the Orchid as one of the key ingredients in Guerlain's signature Orchidée Impériale line. For over 12 years, Guerlain has been studying and protecting orchids in their natural environment. Guerlain Spa guests can experience the power of the Orchid with refined services such as the Orchidée Impériale Facial and new Cure Facial, among other skincare and facial treatments designed for a discerning clientele.
guerlainspas.com
Offer: The serene, French-inspired oasis high above Park Avenue welcomes Orchid Show attendees with an exclusive 20% discount when presenting an Orchid Show ticket when booking a spa treatment.
Partner Restaurants
Tino's Delicatessen
2410 Arthur Ave., Bronx, NY
718-733-9879
Tinosdeli.com
Offer: Free tote bag with a purchase of $15 or more
Gerbasi Ristorante
2389 Arthur Ave., Bronx, NY
718-220-5735
Gerbasiristorante.com
Offer: Free dessert with dinner
Antonio's Trattoria
2370 Belmont Ave., Bronx, NY
718-733-6630
Antoniostrattoria.com
Offer: 10% off entire check
Mario's Restaurant
2342 Arthur Ave., Bronx, NY
718-584-1188
Mariosrestarthurave.com
Offer: 10% off regular menu options and free parking when you show any 2014 NYBG exhibition ticket
Le Perigord
405 E 52nd St, New York, NY
212-755-6244
Leperigord.com
Offer: 20% off Pre-Fix dinner or free dessert when you order a la carte
Restrictions: This offer cannot be combined with any other offer
Bistro Rollin
142 Fifth Ave, Pelham, NY
914-663-0780
bistrorollin.com
Offer: 20% off your meal when you present your Orchid Show ticket
Restrictions: Discount applies only to food and does not include alcohol or other beverages. Cannot be applied towards Prix-Fixe Lunch and/or Dinner Menus . Cannot be combined with any other promotion.
John's Pizzeria
2376-2379 Arthur Ave., Bronx, NY
718-220-0000
johnspizzerianyc.com
Offer: 15% off your meal when you present your NYBG ticket
Emilia's Restaurant
2331 Arthur Avenue, Bronx, N.Y.
718-367-5915
emiliasrestaurant.com
Offer: Complimentary appetizer for table. Arancine & Panelle—an authentic taste of Sicily at Emilia's Restaurant
Morton's The Steakhouse, 5th Ave.
551 5th Ave. New York, NY ( Entrance on 45th St.)
212-972-3315
mortons.com/newyork
Offer: Complimentary Dessert with purchase of an entree
Any Restrictions: Offer valid within 24 hours of guest's visit to the garden.
Morton's The Steakhouse, World Trade Center
136 Washington St.—Corner of Washington and Albany St.
Directly across from Entrance to 9/11 memorial.
212-608-0171
mortons.com/newyorkwtc
Offer: Complimentary Dessert with purchase of an entree
Any Restrictions: Offer valid within 24 hours of guest's visit to the garden.
Founding Sponsor:


Major Sponsors:
Mr. and Mrs. Charles M. Royce
Generous support also provided by the
Karen Katen Foundation
Additional support provided by the
Stanley Smith Horticultural Trust