What's Beautiful Now: Late-Winter Buds and Blooms
As the snows of winter retreat the year's first buds and blooms tentatively open with each warm spell. As you stroll through the Garden, keep an eye open for subtle variations and small splashes of color that herald the first stirrings of spring. In the Perennial Garden, Snowdrops, Galanthus elwesii, huddle under the fringed leaves of early-blooming Hellebores. On the Ladies' Border, Adonis amurensis, a rare herbaceous perennial, provides pops of sunny yellow. In the Home Gardening Center there is more yellow, this time the blooms of the Chinese witch-hazel, Hamamellis mollis.
Also watch for pussywillows in the Everett Children's Adventure Garden, the red buds of Parrotia persica in the Benenson Ornamental Conifers, and other early-blooming trees in the Forest and elsewhere across the Garden's 250-acres.
Adonis amurensis Amur adonis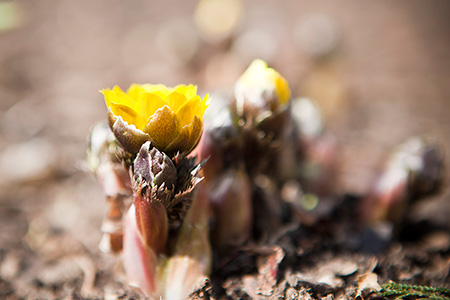 In the Ladies' Border
Galanthus elwesii Giant Snowdrop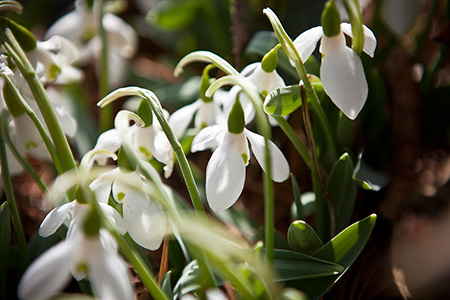 In the Perennial Garden
Helleborus niger 'HGC Josef Lemper' Christmas Rose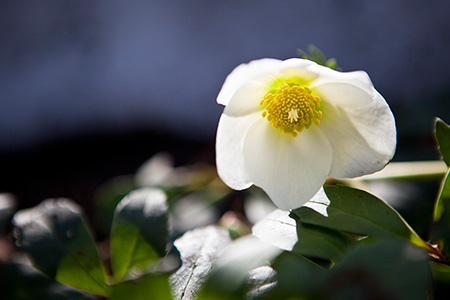 In the Perennial Garden
Hamamelis mollis Chinese Witch-Hazel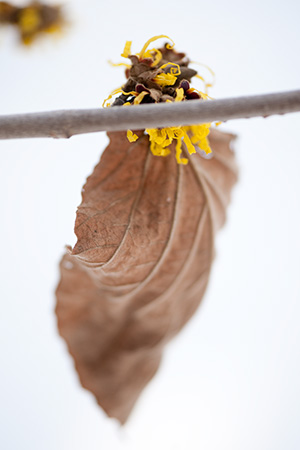 In the Home Gardening Center
Parrotia persica Persian Ironwood Tree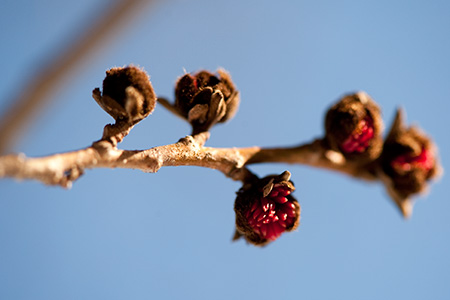 In the Benenson Ornamental Conifers