What's Beautiful Now: Tree Peonies
See what's happening at the Garden today!
Tree peonies, with their incredible colors and poetical names, are one of spring's most ephemeral wonders. The huge flowers are stunning for just a short time, and then poof! They're gone until next year. Visit them now at their enviable perch above the
Peggy Rockefeller Rose Garden
.
Paeonia suffruticosa 'Lotus That Shines in the Sun'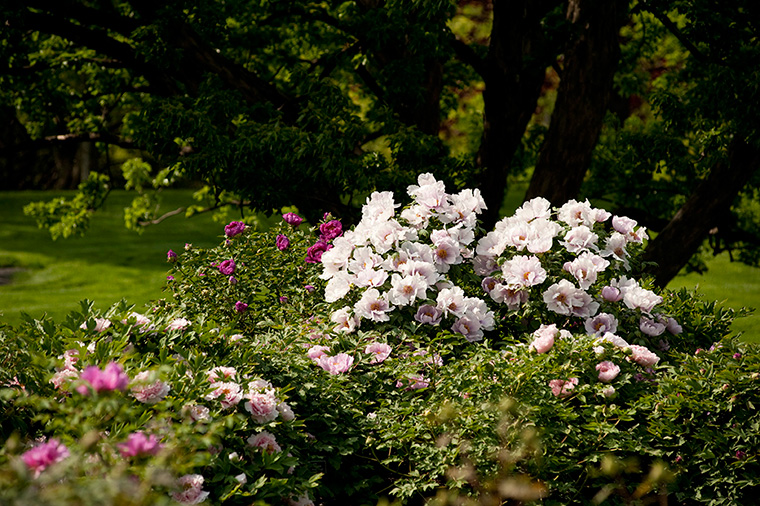 Paeonia suffruticosa 'Plum Blossom Facing the Snow Storm'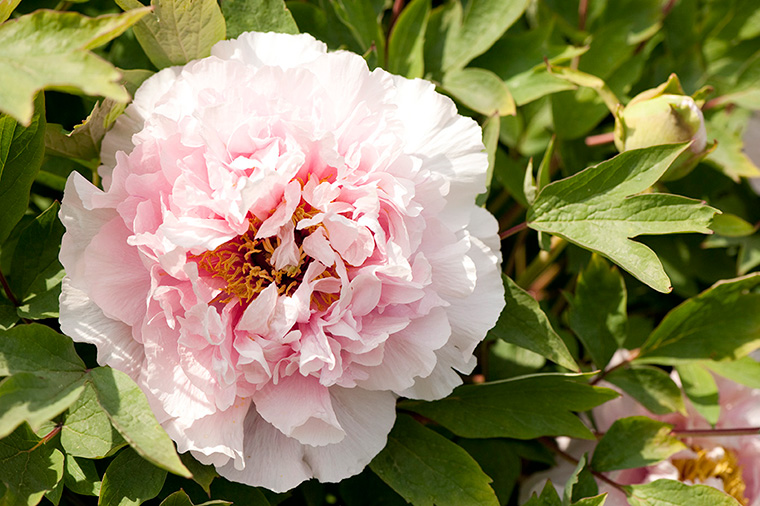 Paeonia suffructicosa 'Smiling in the Thicket'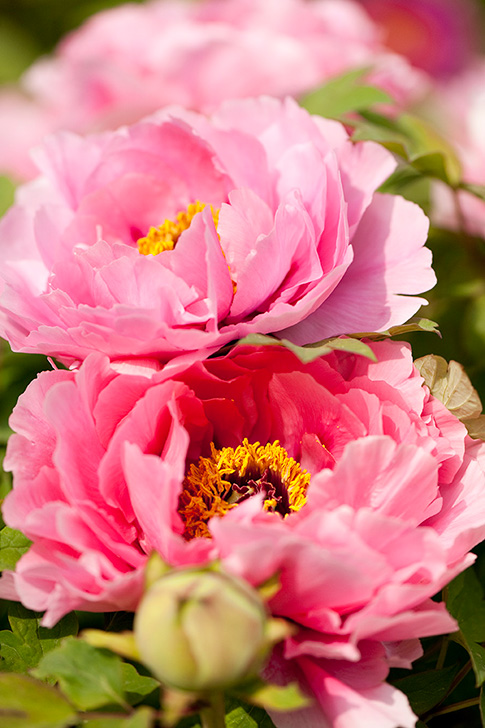 Paeonia suffructicosa 'Elegant Fragrance in White'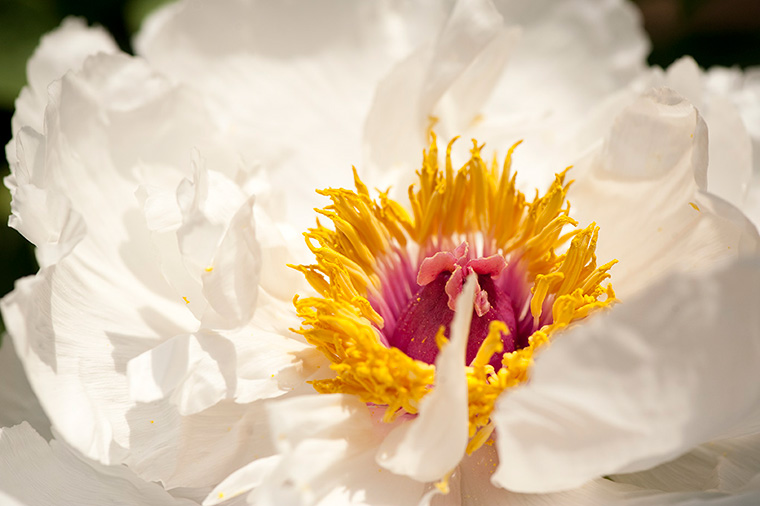 Paeonia suffructicosa 'Coral Terrace'