The Mitsubishi Wild Wetland Trail offers a chance to get a closer look at natural wetland habitats from swamp to marsh to pond. Here you can learn about the important role of wetlands—natural water filters that remove debris from the water supply. Enjoy views of common reed cattails and keep an eye out for ducks, turtles, and other animals as you make your way along the boardwalk. Many birds, including red-winged blackbirds, can be spotted here.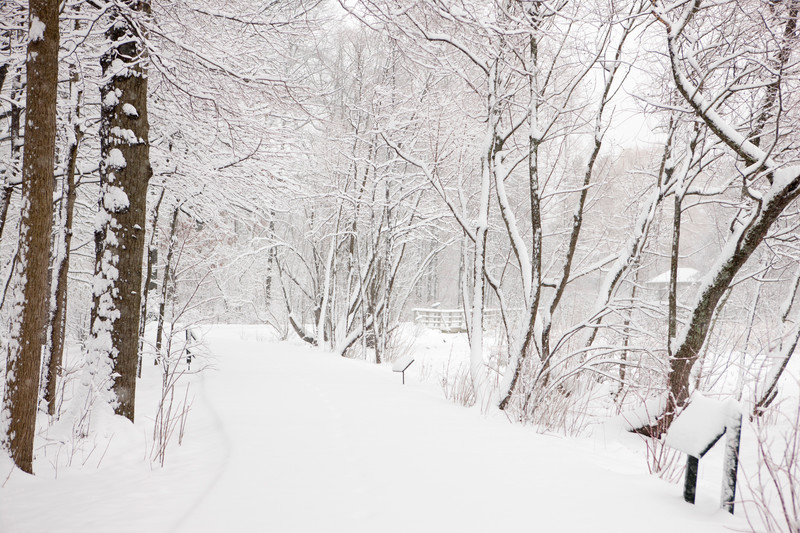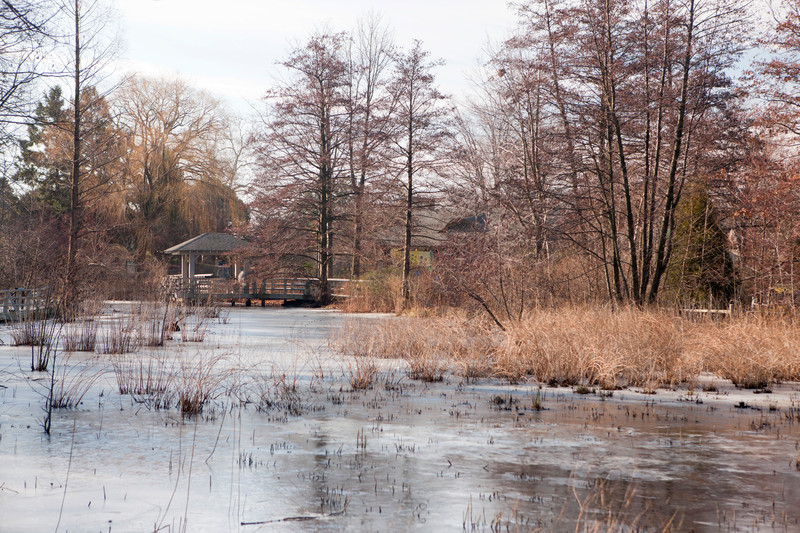 The architecture of the trees and other plants surrounding the wetland is more visible in winter when the leaves have fallen and a thin layer of ice glazes the pond.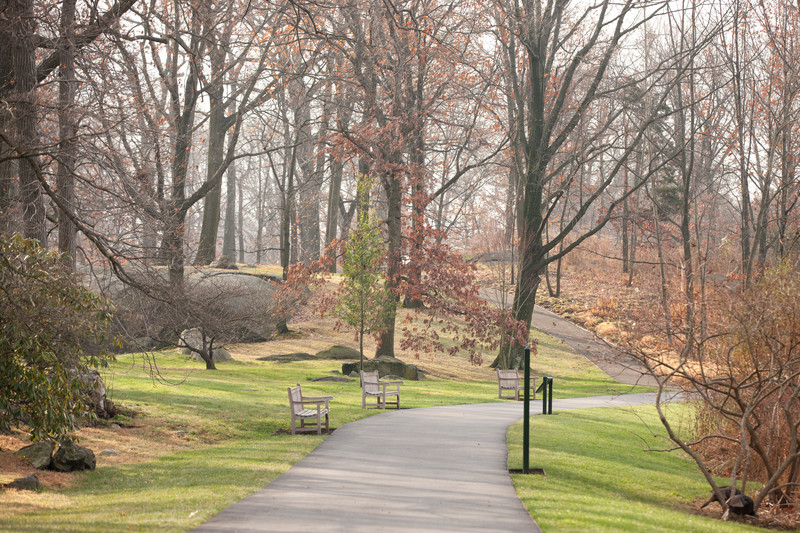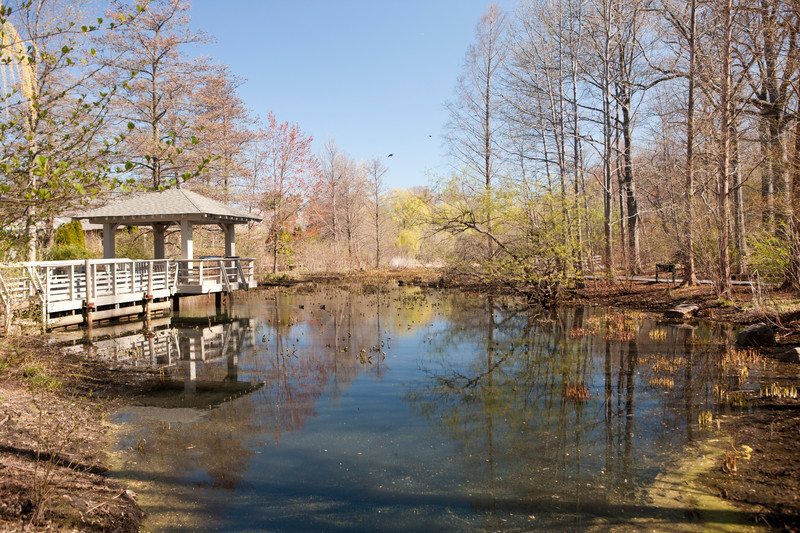 The Wetland Trail and nearby Azalea Garden come alive in spring with the emergence of light-green foliage on the trees surrounding the pond.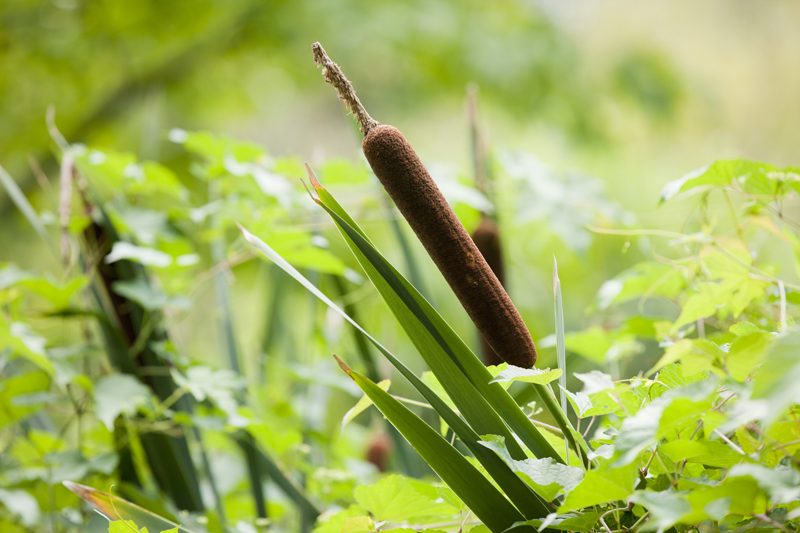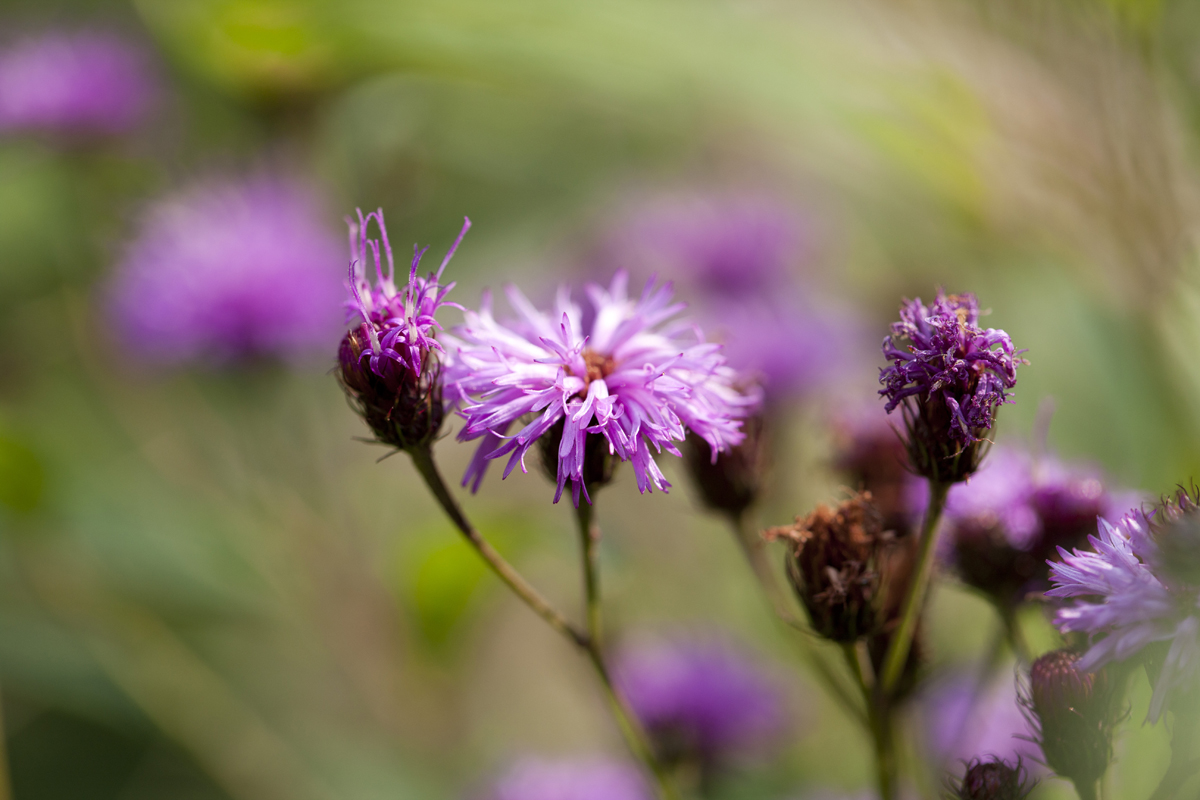 Common cattails can be found throughout the wetland each summer. The purple flowers of New York ironweed, a member of the aster family, bring bright color in late summer.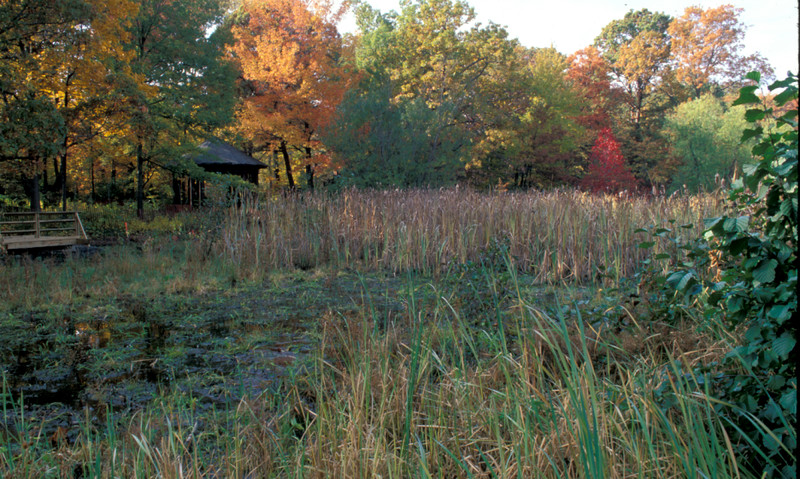 Fall foliage lights up in the background as the cattails finish their season of growth in fall.