What's Beautiful Now: Winter Birds
In what has become an annual holiday tradition, a group of intrepid bird watchers gathered at The New York Botanical Garden early on the day after Christmas to survey the Garden's avian residents. The group fanned out over the Garden's 250-acres and counted 36 species before the census was called early on account of the snow.
Keep your eyes open everywhere you go in the Garden, and you're likely to see some of our fine avian friends. But pay special attention in the Forest, where owls sometimes make a rare daytime appearance; near the Stone Mill on the Bronx River where wood ducks and hooded mergansers are occassional visitors; and on top of the Enid A. Haupt Conservatory, a favorite preening perch for the Garden's red-tailed hawks.
Cardinalis cardinalis Northern Cardinal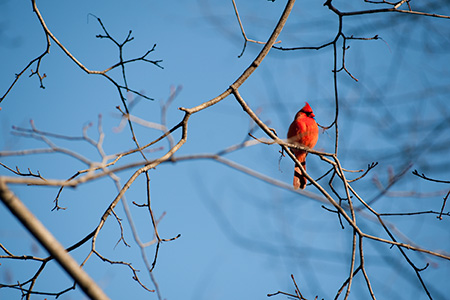 In the Forest
Buteo jamaicensis Red-Tailed Hawk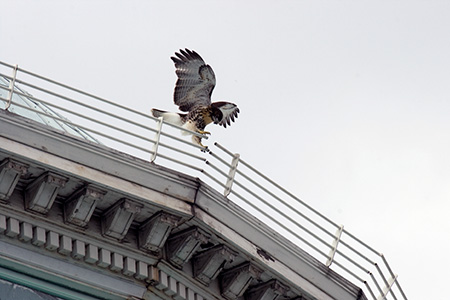 On the roof of the Conservatory
Anas platyrhynchos Mallard Duck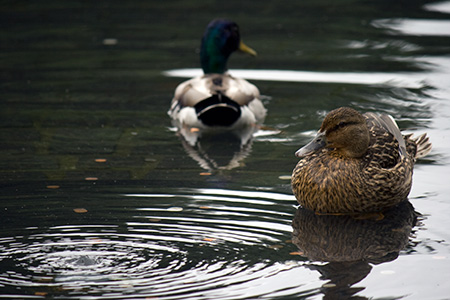 On the Bronx River
Aegolius acadicus Northern Saw-Whet Owl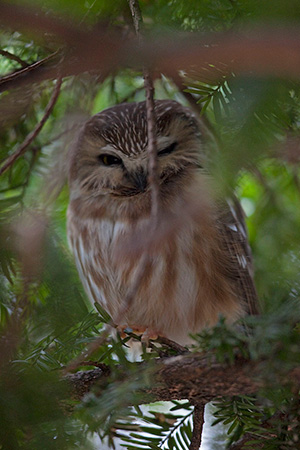 In the Rock Garden