What's Beautiful Now: Conifers
The Benenson Ornamental Conifers and the Ross Conifer Arboretum are wonderful in all seasons, but truly shine in winter when the Garden's deciduous trees have shed their leaves. And after weeks of looking at perfect, cone-shaped Christmas trees, these two exceptional collections serve as a reminder of the amazing variety of colors, shapes, and sizes that conifers come in.
But conifers in the Garden aren't limited to these two locations. Many gorgeous examples dot the grounds, including on Wamsler Rock, around the Library Building, and in the Perennial Garden in front of the Conservatory.
Pinus wallichiana Himalayan pine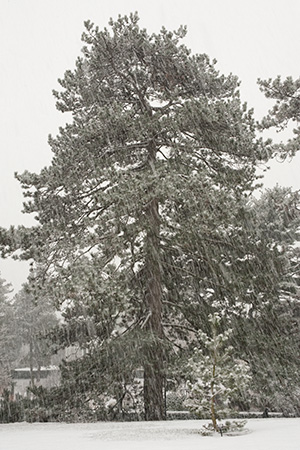 In the Ross Conifer Arboretum
Pinus densiflora 'Umbraculifera' Tanyosho pine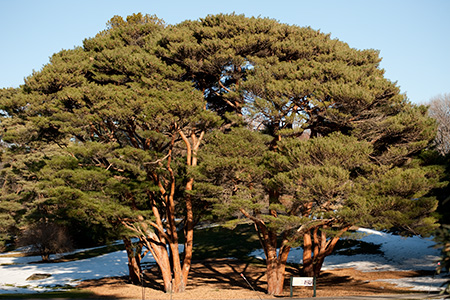 In the Ross Conifer Arboretum
Pinus virginiana 'Wate's Golden' variegated Virginia pine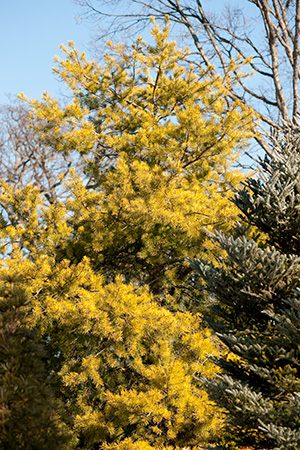 In the Benenson Ornamental Conifers
Picea jezoensis Yezo spruce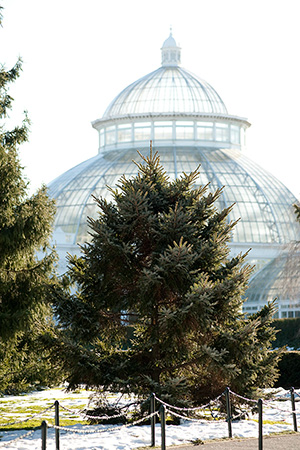 Near the Garden Cafe