Home Gardening Center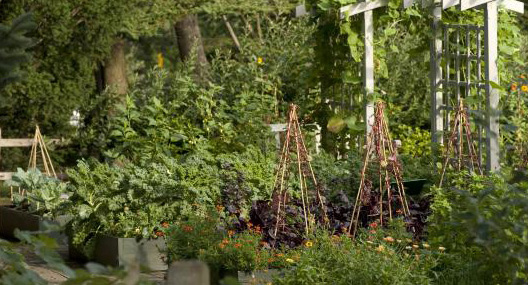 After a long, hot, dry summer, the splendor of fall returns to New York City with a nip in the air, the first turning of leaves, and an inevitable ebb in the garden. Plants that had been prolific for months slowly fade; the madness of zucchini and beans ends; gaudy tomatoes make way for gauzy, stippled pears and apples; showy dahlias and sunflowers fade as swaying ornamental grasses and the frilly finery of mums and asters return to center stage.
But this is no time for the gardener to rest. Leaves need raking, cold frames need building, bulbs need ordering. It's time to plant trees, feed the birds, and divide perennials. Fall offers a chance to plan and reflect; it's time to take notes and pictures so nothing is forgotten when winter thaws and spring peeks around the corner, promising another year of flowers, fruit, and vegetables.
With so much work to do, it's easy to get overwhelmed. But The New York Botanical Garden's Home Gardening Center is here to help with expert tips, guides, and screeners, all compiled with the help of our team of experts.

Not sure where to start? Here's our list of October gardening tips.
The genesis of many beautiful gardens begins with an ample supply of compost. Turning and aerating the compost heap is a vital fall activity.
Just because the glory of summer's flowers has faded, it doesn't mean you have to go without color in the garden. Learn all about the beauty of mums.
It's time to divide spring- and summer-blooming perennials. Why? So that your favorite plants have the whole winter to devote to root and leaf growth.
Now is the best time to think about next fall. Locate problem spots in your garden, make notes, and then use our Plant Screener to determine the very best plant for optimal beauty next year. No one ever said gardening was about instant gratification!
Still stumped about where to begin? Check out our fall FAQ, and if you've still got a burning gardening question, ask the experts! We're here to help you be a better, happier, more successful gardener.