A New Era: Cuban/U.S. Collaboration in Biodiversity Science
Fabián Michelangeli and collaborators
With more than 6000 vascular plant species, about half of which are island endemics, and with some 80% of its natural vegetation degraded, Cuba is a biodiversity hotspot within the Caribbean Islands Biodiversity Hotspot. NYBG, in partnership with Cuban institutions, has been performing island-wide conservation assessments of species to determine which are most at-risk. However, before species can be so analyzed, their phylogenetic or evolutionary relationships, biology, and geographic distributions need more intensive field and laboratory study.
One of the plant groups that require further study is the ecologically important Princess Flower and Meadow Beauty family (Melastomataceae). Cuba harbors some 200 species of Melastomataceae, of which almost 80% are endemic, representing one of the greatest degrees of endemism for any plant family. Several endemics occupy specific soils, while others are restricted to areas of heavy mining activity. While most of the island is well collected, some mountains in the northeast of the island have not been collected in almost 100 years. There is no recent material that can be used for molecular and evolutionary studies and many species are only known from limited collections.
NYBG, in partnership with Cuba's Jardín Botánico Nacional, Jardín Botánico de Holguín, and the Universidad de la Habana, is engaged with the following activities for this project:
Provide training at NYBG laboratories and herbarium for Cuban scientists
Increase our knowledge about the distribution and evolution of the Cuban flora, especially Melastomataceae, with an expedition to the rarely collected mountains of northeastern Cuba
Produce the taxonomic treatment of Melastomataceae for Flora de Cuba (in print and online)
Geo-reference all Cuban Melastomataceae specimens housed at NYBG and selected other important herbaria, and then produce accurate distribution maps for all 200 species
Sequence the DNA and conduct molecular systematics analyses of Cuban Melastomataceae
Produce a conservation threat assessment for each species based on its distribution and our knowledge of the environmental threats on the island
More information:
Related Project:
Identifying Cuba's Most Vulnerable Plant Species in the Face of Climate Change and Habitat Loss
Science Talk Blog: Cuba Conference: Aiming For a New Model of Sustainable and Equitable Development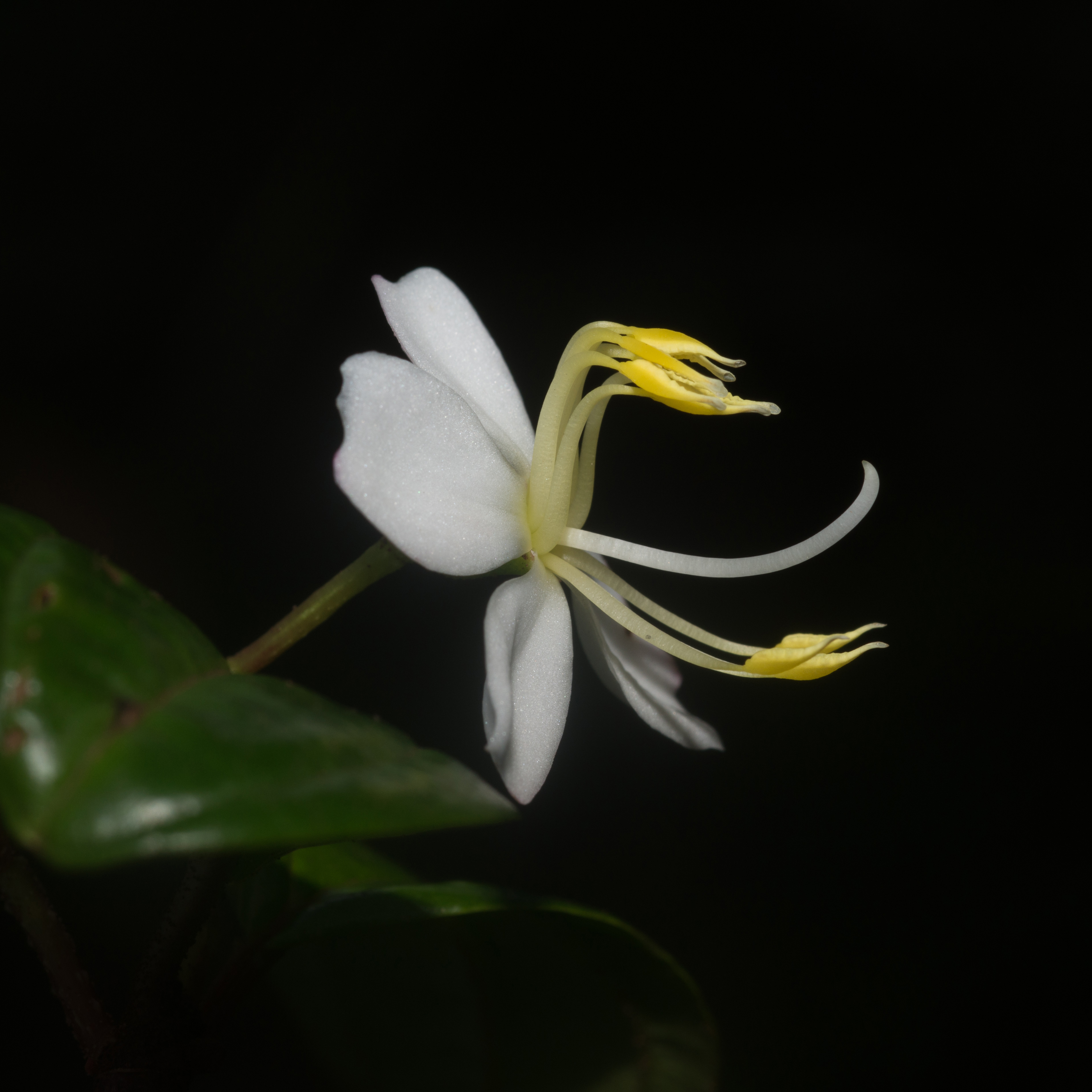 Miconia victorini (Melastomataceae), a species endemic to eastern Cuba.