Invasive Species Summit:
Challenges, Strategies, and Perspectives
Co-Presented with the Lower Hudson PRISM
Invasive species are a major threat to biodiversity worldwide and are severely impacting our regional ecosystems. This Summit addresses the impacts of invasive species from a global to regional level: what is being done to manage them, how restoring ecosystems can help, and implications for the future. The morning plenary session features prominent speakers in the fields of invasion biology, restoration ecology, and not-for-profit land management. Afternoon concurrent sessions (registered separately) consist of short talks followed by moderated discussions.
Friday, November 6, 2015; 10 a.m.–4 p.m.
(Check-in begins at 9 a.m. with coffee and books for sale)

Registration Fees
Morning only: $20 Non-Member / $10 Member
Morning and afternoon: $55 Non-Member / $39 Member
Lower Hudson PRISM partners register at NYBG Member rate.

Ross Hall
The New York Botanical Garden
Daniel Simberloff
University of Tennessee, Department of Ecology and Evolutionary Biology
Professor
Chris Zimmerman
The Nature Conservancy, New York
Ecologist
Steven Handel
Rutgers University, Department of Ecology and Evolution
Professor
Afternoon Concurrent Sessions
Ross Hall, Watson Building Rooms 307, 302, and 102
2–4 p.m.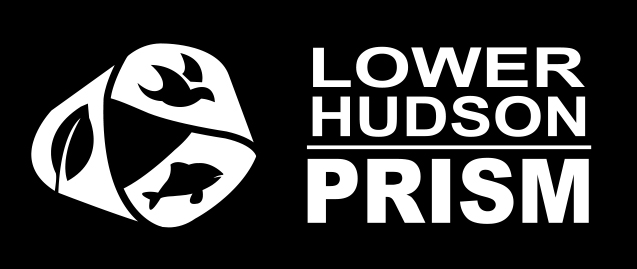 This Summit was contracted by the Lower Hudson Partnership for Regional Invasive Species Management using funds from the Environmental Protection Fund as administered by the New York State Department of Environmental Conservation.
Afternoon Concurrent Sessions
Ross Hall, 302, 102, and the Cullman Conference Room
2–4 p.m.
Session 1: Conserving Biodiversity
Moderated by:
Erik Kiviat, Ph.D.
The Lower Hudson PRISM protects the rich, native biodiversity of the Lower Hudson Valley by focusing on priority targets for conservation. This session will consist of short talks on topics related to conserving biodiversity in the Lower Hudson Region followed by a panel discussion.
"Nonnative Species Threats to Rare Native Plants in Hudson River Tidal Wetlands"
Erik Kiviat, Hudsonia Ltd.
"How Do Predator-promoting Invasive Plants Affect Native Communities?"
Lauren M. Smith, Yale School of Forestry and Environmental Studies
"Ash Seed Collection as an Emerald Ash Borer Management Tool"
Molly Marquand, Mid-Atlantic Regional Seedbank
"Assessing and Preparing for Plant Invasion Facilitation by Pest Insect Invasions: Results and Management Implications of Studies of Viburnum Leaf Beetle, Hemlock Woolly Adelgid, and Emerald Ash Borer"
Radka Wildova, Ecological Research Institute
Session 2: Current and Emerging Threats
Moderated by:
Linda Rohleder, Director of Land Stewardship and Coordinator of the Lower Hudson PRISM
Daniel Atha, Conservation Program Manager at The New York Botanical Garden
Preventing invasions is the most efficient method to managing invasive species and protecting the rich, native biodiversity of the Lower Hudson region. Through hands-on research and surveys, early detection and rapid response is possible. This session will consist of short talks on topics related to current and emerging threats to the Lower Hudson Region followed by a panel discussion.
"Emerging Invasive Species in the Lower Hudson Region"
Linda Rohleder, New York New Jersey Trail Conference and LH PRISM
"Incised Fumewort (Corydalis incisa) Invasive in North America"
Daniel Atha, The New York Botanical Garden
"Distribution of Nitellopsis obtusa in New York, U.S.A."
Robin Sleith, The New York Botanical Garden
"Evidence for Evolution in Glyphosate Tolerance, But Not Resistance, Based on History of Exposure to the Herbicide in Japanese Knotweed (Reynoutria japonica) in New York"
Acer VanWallendael, Fordham University
Session 3: Strategic Invasive Species Management and Restoration Practice
Moderated by:
Helen Forgione, Natural Area Conservancy's Senior Project Manager for Ecological Assessment
Jessica A. Schuler, Director of the Thain Family Forest at The New York Botanical Garden
The Lower Hudson PRISM supports and optimizes regional conservation through strategic invasive species management and promoting restoration practice. Data driven management and restoring ecosystems that have been degraded, damaged, or destroyed are a part of the toolkit for successful invasive species management. This session will consist of short talks on topics related to strategic invasive species management and restoration practice in the Lower Hudson Region followed by a panel discussion.
"Urban Forest Assessment: Providing a Framework for Regional Prioritization"
Helen Forgione, Natural Areas Conservancy
"Restoring a 50-acre, Urban Old growth Forest"
Jessica A. Schuler, The New York Botanical Garden
"Restoring Maritime Forest for Songbirds in Jamaica Bay Wildlife Refuge"
Lauren Alleman, The Nature Conservancy
"Strategic Management of Plant Invasions for Ecosystem Impacts: Insights from a Microstegium vimineum Invasion Along a Logged Chronosequence"
Noah Sokol, Yale School of Forestry and Environmental Studies
"Collaborative Mile-a-Minute Management: Stories from the Northern Frontier"
Nate Nardi-Cyrus, Scenic Hudson
Session 4: Education and Outreach
Moderated by:
Carol Capobianco, Director of The Native Plant Center
Engaging new audiences and delivering education that communicates the positive impacts of invasive species management on ecosystems and clear steps for action on personal and community levels is key for successful regional conservation and invasive species management. This session will consist of short talks on topics related to education and outreach on invasive species and conservation in the Lower Hudson Region followed by a panel discussion.
"Invasive Species & Grass-roots Activism"
Carolynn Sears, The Invasives Project-Pound Ridge
"The Invaders Board Game"
George Profous, New York State Department of Environmental Conservation
"A New Guide to Restoring Forests"
Jennifer Greenfeld, NYC Parks and Recreation
Biological Invasions: What Do They Do, What Can We Do About Them, and Why are They Controversial?
Daniel Simberloff
University of Tennessee, Department of Ecology and Evolutionary Biology
Professor
Modern invasion biology began only in the 1980s. Nevertheless, we now know of drastic ecological effects of hundreds of non-native invaders. They eat native species, overgrow them, outcompete them, infect them, and have myriad other impacts. Impacts affecting entire ecosystems have been increasingly documented as ecological research on aboveground-belowground interactions has proliferated. Evolutionary research has become a prominent part of invasion biology, with many examples of invasive species hybridizing with native ones and changing their gene pools; some such hybrids are particularly invasive. The past few years have seen criticisms of invasion biology and management, including calls to end the entire enterprise. Critics charge that the field is infected with xenophobia, claim that damage caused by invasions is overblown, and argue that we can't do much about the phenomenon anyway in the face of globalization. I will discuss the various arguments and their impacts on both science and policy regarding invasions.
About the Speaker:
Daniel Simberloff is a Professor in the Department of Ecology and Evolutionary Biology at the University of Tennessee. His A.B. and Ph.D. degrees are from Harvard, and his research is mainly on invasion biology and community ecology. He is editor-in-chief of Biological Invasions, senior editor of the Encyclopedia of Biological Invasions (2011), and author of Invasive Species: What Everyone Needs to Know (2013). He is a member of the U.S. National Academy of Sciences and the American Academy of Arts and Sciences and served on the U.S. National Science Board. His research projects are on insects, plants, fungi, birds, and mammals. He studies the large variety of effects invasive species can have on native populations, communities, and ecosystems, as well as management and policy options for dealing with invasions and with conservation of threatened populations and ecosystems. He has published several hundred papers on these and related subjects.
Developing Effective Strategies to Mitigate Invasive Species Impacts in Eastern New York Forests
Chris Zimmerman
The Nature Conservancy, New York
Ecologist
Forest pests and pathogens, coupled with an ever increasing abundance of invasive plants and high deer herbivory, threaten the benefits our forests provide to nature and people. The U.S. Forest Service's 2012 National Insect and Disease Risk Assessment predicts that at least 25% of tree basal area will die over ~437,000 acres in the next 15 years (2013 to 2027) in eastern New York due to insects and diseases. The resilience and long-term health of these forests is dependent upon adequate tree regeneration, yet ever expanding invasive plants will impact forest regeneration across this landscape. To address these compounding challenges, invasive plant management must be applied at multiple spatial scales using a range of strategies, including eradication, containment and suppression. Success will likely be dependent on a range of factors, which include key partner and landowner participation, effective control methods, spread prevention, and sustaining resources over the course of the project. The Nature Conservancy in New York has developed the online Invasive Plant Management Decision Analysis Tool to support land managers in a comprehensive and explicit decision making process and to focus resources on invasive species management projects with the greatest feasibility and return on investment. This presentation will help land managers, decision makers, and landowners be more effective and strategic with their invasive management actions.
About the Speaker:
Chris Zimmerman has worked as a Conservation Ecologist with The Nature Conservancy for over 12 years. He earned a Bachelor's Degree from Evergreen State College with a focus in forest ecology, and a Master of Science Degree from Wright State University. With TNC, he works on forest health issues, the recovery of endangered species in Eastern NY and the development and implementation of invasive species control strategies in forest and wetland ecosystems. In the Catskill Mountains, he designed and implemented a survey that assessed the distribution of invasive plants over 250,000 acres. He is also the lead author of the Invasive Plant Management Decision Analysis Tool to determine when and when not to implement invasive plant management actions and is the co-author of a recent report evaluating the status of forest regeneration across New York State. He is currently the project lead on a research project aimed at determining the feasibility of common reed (Phragmites australis) control and restoration in Hudson River tidal wetlands. He is interested in the intersection of conservation planning, strategy implementation, and measuring success.
Restoration Targets in a Changing Biotic Landscape
Steven Handel
Rutgers University, Department of Ecology and Evolution
Professor
Native habitats in urban and other degraded areas supply "ecological services" to the public, and restoration ecology practice aims for landscapes that enhance these services. Invasive species and climate change are changing the biotic framework for this work. Species composition of New York's vegetation has changed dramatically over the past century. Consequently, what are appropriate targets for our restoration efforts? We have tested a series of plantings in large urban areas (parks, landfills) that attempt to restore ecological functions in urban settings. Projects on old urban landfills used woodland patches of various scales to test whether population growth and mutualisms, including seed dispersal and pollination, can occur under current conditions. Habitat work includes collaboration with design professionals, as has been done at the new Brooklyn Bridge Park and Jamaica Bay in New York and the Orange County Great Park in California. Ecological solutions must reflect current and projected conditions, not simply models from an idealized past.
About the Speaker:
Steven Handel, Professor of Ecology and Evolution at Rutgers University, studies the restoration ecology of urban and degraded habitats and how this can mesh with landscape architecture design. His research is on plant population dynamics and sustainable urban landscapes. He serves as Editor of the journal Ecological Restoration and is an Aldo Leopold Leadership Fellow of the Ecological Society of America. He received the Theodore Sperry Award in 2011 from the Society for Ecological Restoration, their highest research honor, for his work on urban habitat creation, and is an Honorary Member of the American Society of Landscape Architects. He received his B.A. from Columbia College and Ph.D. in ecology from Cornell University, and has also taught at Yale, Harvard, and Stockholm Universities.
Lowland Boreal Plants: Distribution, Ecology, and Vulnerability
Jerry Jenkins
Wildlife Conservation Society, Adirondack Program
Project Coordinator for Forest Management
Plant species of northern distribution are an important component of ecosystems of the Northeast. In this presentation, Jenkins will discuss the diversity and ecology of lowland boreal plants, especially in the Adirondack lowlands. Specific topics that he will cover include how habitats are structured, where northern plant species are located, what environmental factors sustain them, and how climate change is affecting northern plants.
About the Speaker:
Jerry Jenkins is a botanist and ecologist from White Creek, New York. He was trained in physics and philosophy, and has 46 years of field experience with northern floras. He works as a scientist for the Wildlife Conservation Society, is the founder and director of the White Creek Field school, and the director of the Northern Forest Atlas Project. His books, among others, include The Adirondack Atlas, Acid Rain in the Adirondacks, and Climate Change in the Adirondacks: The Path to Sustainability. He is the recipient of the Harold K. Kochschild award from the Adirondack Museum, the Arthur E. Newkirk award from the Appalachian Mountain Club, and the W.S. Cooper award in geobotany from the Ecological Society of America. His current work, the Northern Forest Atlas Project, is preparing graphical guides to the natural history and ecology of the northern forest of the eastern United States and adjacent Canada.
Mobilizing Citizens for Studying, Conserving, and Appreciating Native Plants in New York
David Werier
New York Flora Association
Recent Past-President
Werier will explore various ways that New Yorkers are engaging with and becoming interested in native plants, including an overview of the organizations and institutions that teach about and inspire interest in native plants. These educational and inspirational roles have been shifting from higher-education institutions to botanical and native plant societies, but also to more "under-the-radar" groups, such as native plant nurseries, nature centers, botanical gardens, primitive skills organizations, and wild and medicinal plant schools. This presentation will also include an examination of both "traditional" and up-and-coming trends related to inspiring citizens about native plants.
About the Speaker:
David Werier is a botanist who has his own consulting business based out of the Ithaca, New York area. His botanical interests focus on understanding the vascular plants of eastern North America (primarily New York State) through field work in conjunction with herbarium and literature research. His work often centers on conservation of the flora of this region. He has an undergraduate degree in Biology from the University of Buffalo and decades of self-inspired studying and learning about the regional flora. He is involved in many of the botanical and native plant societies in New York, having been a founding member of the Finger Lakes Native Plant Society and recent past-President of the New York Flora Association. He has consulted on botanical conservation-oriented projects for many governmental and private conservation organizations in New York. Currently, David is revising the New York State vascular plant checklist and is co-author of the New York Flora Association's New York Flora Atlas.
The Promise of Native Plants and their Communities for Restoring Degraded Landscapes and Creating Sustainable Green Systems
Donald Leopold
State University of New York College of Environmental Science and Forestry (SUNY-ESF),
Department of Environmental and Forest Biology
Chair and Distinguished Teaching Professor
All plant species have ecological functions. But native plant species have unique relationships with other native species of organisms (e.g., birds, insects, fungi, bryophytes) and are a part of our natural heritage. Collectively, these native plant species in natural communities can be sustained with minimal management while not creating a less functional monoculture that typically results from non-native plant species, especially those deemed "invasive." Leopold will present a summary of the ecology of native species in natural plant communities and their function. The information presented will be applicable to home gardens as well as urban projects and larger-scale restoration of degraded industrial landscapes.
About the Speaker:
Donald J. Leopold earned his Ph.D. in forest ecology from Purdue University in 1984, his M.S.F. in forest ecology from the University of Kentucky in 1981, and B.S. in ornamental horticulture/nursery management from the University of Kentucky in 1978. He is a Distinguished Teaching Professor and Chair in the Department of Environmental and Forest Biology at SUNY-ESF. Don has published over 60 journal papers, six books, and many additional publications, all generally about topics in forest and wetland ecology, and native plants. Don's fifth book, Native Plants of the Northeast: A Guide for Gardening and Conservation (2005, Timber Press), is a guide to over 700 native trees, shrubs, vines, graminoids, wildflowers, and ferns that are valuable for garden and restoration plantings. In August 2006, this book received the Garden Writers Association Silver Media Award for excellence in horticultural writings. In August 2009, Don received the NYS Nursery and Landscape Association George L. Good Gold Medal of Horticulture Award for outstanding contributions to horticulture in New York State. His research focuses on examining drivers of diversity at micro to macro scales, and applying ecological principles from natural communities to the development of sustainable green systems and restoring badly degraded landscapes.
The Best Way Forward for Plant Conservation
Mary Klein
NatureServe
President & CEO
Plant conservation efforts are at a crossroads. There is renewed interest in addressing the imbalance in funding for plant conservation compared to other wildlife. The botanic community can help catalyze this change by taking three key steps illustrated at this summit: 1) coming together in support of a broadly accepted taxonomy to focus conservation efforts; 2) highlighting the links between native plants, ecosystem function, and human health; and 3) engaging citizen scientists in monitoring plants to guide planning and restoration actions. Taken together, these three steps create a powerful basis for growing a new, native plant conservation movement.
About the Speaker:
Mary Klein, President and CEO of NatureServe, has been an active proponent for the conservation of species and ecosystems for nearly 30 years. She leads an international network of more than 1,000 conservation professionals who provide the scientific basis for effective conservation action—responding to more than six million information inquiries each year. In this role, Klein guides the identification, mapping, and analysis of species and ecosystems. This knowledge is used by governments, companies, and conservation organizations to direct limited resources towards the conservation of the Earth's most unique and imperiled places. In addition to her work at NatureServe, Klein serves on the Global Biodiversity Information Facility Governing Board, the IUCN Red List Partnership, the Wildlife Habitat Council Board of Directors, the External Advisory Board for the National Science Foundation's iDigBio specimen digitization initiative, University of Florida's Advisory Council for the Department of Wildlife Ecology and Conservation, the U.S. National Advisory Committee for the North American Commission for Environmental Cooperation (CEC), and the Teaming With Wildlife Committee of the Association of Fish and Wildlife Agencies, among others. She earned her M.S. in Wildlife Biology from the University of Florida, and holds a B.S. in Environmental Science from Lehigh University.