North America Program
Over a century ago, the Botanical Garden's founding director Nathaniel Lord Britton established as a Garden priority the discovery and documentation of North America's own plants and fungi. The Garden has never veered from that mission. Today the North America Program integrates and builds on a century of knowledge about the ecosystems, habitats, and species in our backyard.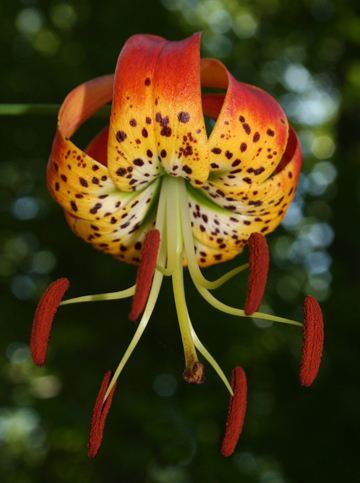 Lilium superbum (Liliaceae), Turk's-cap lily, a relatively common species that ranges throughout much of eastern U.S.
Flora of the Northeastern United States and Adjacent Canada
The Northeastern United States and adjacent Canada is a vast geographic area, including all or portions of 22 American states and five Canadian provinces. The Garden's first Flora of this area, published in 1896, enabled anyone with a basic knowledge of botany to identify any plant encountered growing wild in this region. This goal continued with later volumes, which also incorporated ongoing discovery and understanding of the plants and fungi of this area. The 21st-century Flora currently underway will utilize and develop tools for the latest technologies, for example Internet publication and hand-held devices, which will enable users to take the electronic flora with them into the field. As it has for the last century, the modern Flora will be a primary reference for conservation of the area's natural resources. This initiative is being led by Garden scientist Dr. Robert Naczi.
Sub-projects and Resources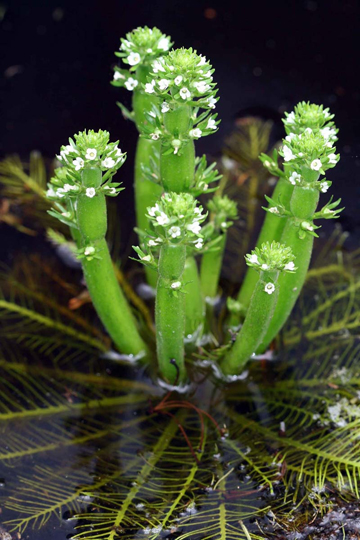 Hottonia inflata (Primulaceae), Featherfoil, a rare aquatic that occurs in much of eastern U.S.
Intermountain Flora
The Intermountain Flora covers some 267,000 square miles of dryland in the western United States, bounded by the Sierra Nevada to the west, the Rocky Mountains to the east, the moister country of the Pacific Northwest to the north, and the warmer dryland to the south. The Flora documents the plant diversity of this large area and is the leading reference for preservation of the region's natural resources and wilderness areas. Seven volumes already completed represent decades of work under the leadership of Garden scientists Drs. Patricia and Noel Holmgren.
Resources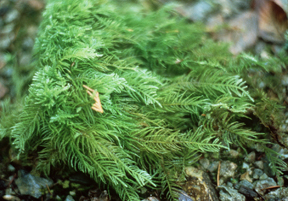 Kindbergia oregana, a common moss of forests of the Pacific Northwest.
Bryophytes and Lichens of the United States
Bryophytes (mosses, liverworts, and hornworts) and lichens are small organisms that occupy common habitats such as banks, rock outcroppings, forest floors, and tree trunks. They often serve a primary role in soil formation through the accumulation of organic material. This primary role can prepare the habitat for secondary succession of herbs, trees, and shrubs. Many bryophytes and lichens are also useful as environmental indicators, being sensitive to changes in air quality and ambient temperature. Much work remains to discover, understand, and conserve bryophyte and lichen species throughout the United States. Bryophyte and lichen initiatives are being led by Garden scientist Dr. William Buck.
Sub-projects and Resources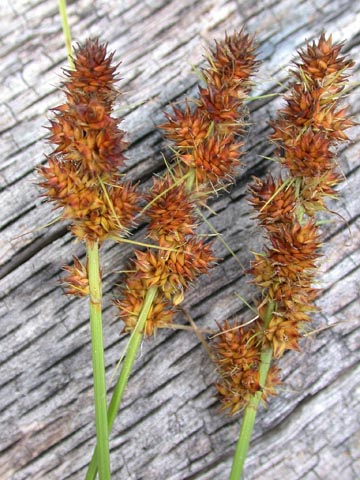 Carex annectens (Cyperaceae), a common eastern North American sedge. This is just one species of the largest genus of vascular plants on the continent.
Other North American Projects and Resources