Southeast Asia Program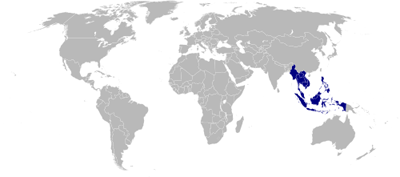 The warm, humid tropical region of Southeast Asia lies south of China, east of India, and north of Australia. It includes both mainland (e.g., Thailand, Vietnam) and island (e.g., Indonesia, Philippines) nations. Only a small percentage of Southeast Asian forests remain intact, but those that do are largely unexplored. By and large, rain forest and other ecosystems in Southeast Asia are severely threatened by population growth, intensification of agriculture, rapid industrialization, and urbanization. More than 40 percent of Southeast Asian plant species are in danger of extinction in this century.
Garden scientists are working with local colleagues and institutions in several parts of Southeast Asia to explore, understand, conserve, and manage the region's dramatic and imperiled plant diversity.
---
Exploring and Understanding Southeast Asian Plant Diversity
Garden scientists and their local collaborators tackle some of the most diverse, ecologically important, and complex groups of plants in the Southeast Asian region. Systematics—the identification and scientific classification of organisms—begins with field exploration and is the basis for all plant diversity studies. All of those studies—whether they relate to management or conservation—depend heavily on rapid, accurate, and consistent identification of plant species and their relationships. Systematic studies of Southeast Asian plant groups also allow Garden scientists to develop models for revealing evolutionary mechanisms, biogeographic patterns, and the ancient history of the region's floras.
Selected Projects
Exploring and Understanding Plant Diversity in Vietnam. Garden scientists have visited Vietnam regularly for about ten years, and in December 2010 at an international meeting sponsored by the U.S. Department of State and the Government of Vietnam, the Garden and the Vietnam Academy of Science and Technology (VAST) signed a Memorandum of Understanding (MOU) to formalize the collaboration. The MOU paves the way for a broad range of cooperative projects between Garden scientists and Vietnamese botanists to explore, understand, conserve, and manage plant diversity in Vietnam and conduct research to support sustainable management of useful plant species. Find out more information

A Field Guide to the Palms of Vietnam. Field guides are guidebooks describing natural objects of some type that might be encountered in nature. They are important references, in plain language, for scientists, local professionals such as foresters, and interested others. The first phase of this project, led by Garden scientist Dr. Andrew Henderson, will explore and understand all of the approximately 110 species of palms occurring in Vietnam, including 34 recently discovered new species. The published field guide synthesizing this work will include photographs, brief descriptions, distribution maps, economic uses, and conservation status for each species. Keys in plain language will aid identification of palms in the field in Vietnam.




Related publications by Andrew Henderson:

More Projects

Top
---
Southeast Asian Collections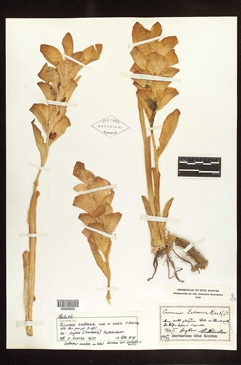 Scientific collections—resources from and about the natural world—are primary objects for discovering and understanding the species diversity of a region and for informing efforts to conserve and manage that diversity. The Garden's William and Lynda Steere Herbarium houses significant historical collections from Southeast Asia, including many single specimens or sets of specimens selected to serve as reference points when naming new Southeast Asian species (type specimens). The Garden's C.V. Starr Virtual Herbarium provides rapid Internet access to data, images, and distribution maps for Southeast Asian collections and is an important resource for Garden scientists, Southeast Asian colleagues, and the international community of scientists, students, and scholars. Current collaborative projects are filling in critical gaps in the Southeast Asian collections of the Steere Herbarium and host country herbaria, while increasing understanding of Southeast Asian plant diversity.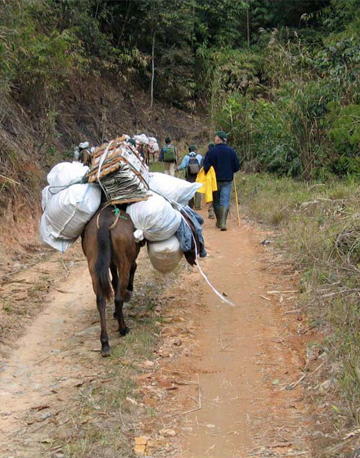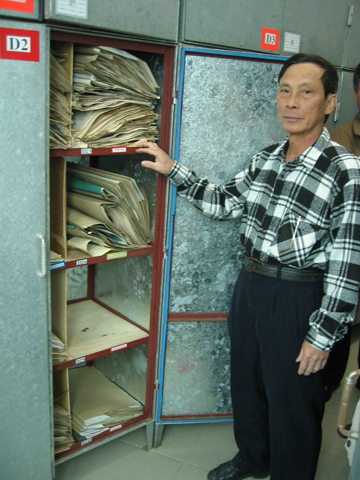 Video. Pressing a specimen of what may be a new species of the palm genus Plectocomiopsis in Vietnam:
Top
---
Training Southeast Asian Scientists
At the same time that increasing environmental pressures are putting plant species at risk, the Southeast Asian region is facing an acute shortage of personnel and expertise to discover, understand, conserve, and manage plant diversity. Garden scientists are working directly with Southeast Asian scientists on urgent plant diversity issues. They are also actively training scientists, field personnel, and students within Southeast Asian countries. Through its Commodore Matthew Perry Graduate Studies Program, the Garden continues its century-long tradition of training doctoral candidates from tropical regions, including Southeast Asia. Additional students and scientists from Southeast Asia receive training in plant science through internships or short-term visits to the Garden.
Selected Projects
Training Scientists and Field Personnel in Vietnam. Cooperative plant diversity projects include training for Vietnamese scientists and field personnel in plant identification, methods for collecting baseline data, in sustainable management of rattan, and meeting criteria for the formal certification of sustainably harvested rattan. A small number of student fellowships provide graduate-level training for select students affiliated with the Vietnam Academy of Science and Technology (VAST) in palm identification and classification or rattan conservation and management.

Graduate Training. Responding to the accelerating rate of habitat destruction, the Garden has placed a priority on tropical research and the training of more botanists through its Graduate Studies Program—from not only the United States, but also other countries such as those in Southeast Asia. After graduating, most foreign students return to their home countries to hold positions of responsibility in government agencies, research centers, universities, and botanical gardens, where they have a direct impact on conservation, education, and biodiversity research.
Find out more information

Top
---
Conserving and Managing Southeast Asian Plant Diversity
Due in part to its complex geological history and tropical climate, Southeast Asia is one of the most biodiverse areas of the world, with many plant species that are found nowhere else. The forest regions of Southeast Asia are home to millions of people, but forest destruction and degradation are threatening both plant diversity and local peoples' distinct ways of life. The Botanical Garden uses its human and physical resources to partner with colleagues and institutions within the Southeast Asian region to provide the data, analyses, and training to inform the sustainable management of plant diversity and to conserve the region's diverse species and ecosystems.
Selected Projects
Discovering, Conserving, and Managing Rattan in Vietnam. Commercial rattan is the flexible stem (cane) of the climbing palm genus Calamus and several related genera, and much of it comes from Vietnam. Led by Garden scientists Drs. Andrew Henderson and Charles Peters and Vietnamese colleagues, the project is documenting the little-known species diversity of rattans throughout Vietnam and preparing an illustrated field guide to their identification. Several studies, including a major one in protected areas in the Central Truong Son Mountains, are collecting data on local rattan species diversity and abundance to develop management plans for their conservation and sustainable use.

Community-Based Natural Resource Management in the Hukaung Valley Wildlife Sanctuary, Myanmar. Led by Garden scientist Dr. Charles Peters, in collaboration with the Wildlife Conservation Society and the Myanmar Forestry Department, the project is documenting the supply and demand for forest resources—timber, thatch, rattan, medicinal plants, and others—among Kachin communities living along the Ledo Road in the Hukaung Valley Wildlife Sanctuary. Project data has led to the establishment of an intensive management area outside the village of Shinlonga, to provide a reliable flow of these resources and train villagers in the mechanics of sustainable forestry. Find out more information

Video. Hukaung Valley Rattan Survey

Video. Makeshift bridges on the Ledo Road in northern Myanmar are built with boards and long wooden poles lashed together with rattan:

Agrodiversity for In Situ Conservation of Rice Germplasm in and near its Center of Diversity. Rice is the world's most important food crop, and maintenance of genetic diversity in rice is crucial to global food security. Led by Garden scientist Dr. Christine Padoch in collaboration with Southeast Asian scientists, this long-term project has worked to understand the processes that create, maintain, and destroy diversity in rice. A book based on the results of this project will be used to promote the practices and policies that enhance both food security and diversity.
Top
---
Exploring and Understanding Southeast Asian Plant Diversity – More Projects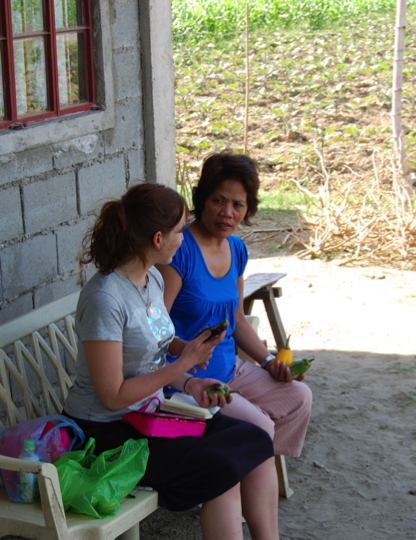 Characterization of Genetic Pathways That Control the Tastes and Medicinal Properties of Different Landraces of Eggplant. Written records of the use of eggplant (Solanum melongena) as food and medicine in India and Southeast Asia date back approximately 2000 years. A large number of heirloom varieties of eggplant are still in use in these regions. Using over 100 Southeast Asian heirloom varieties and wild related species, Garden scientist Dr. Amy Litt and Ph.D. candidate Rachel Meyer are combining techniques from genetics, plant chemistry, and ethnobotany to discover and understand the genes associated with medicinal and desirable food traits in eggplant.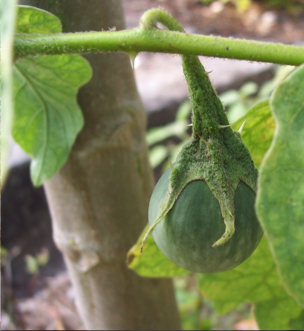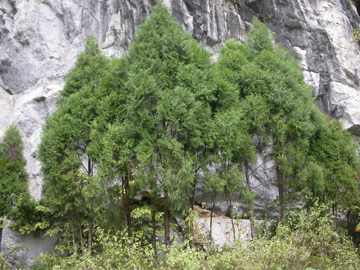 The Genus Cupressus (Cupressaceae) in Southeast Asia. Led by Garden scientist Dr. Damon Little in collaboration with international and local colleagues, the project is studying the distributions and differences among Asian species of cypresses (Cupressus) and assessing their conservation status. Differences among species are detected using both contemporary techniques (DNA sequence analysis, gene expression analysis) and traditional approaches (anatomy, morphology). Find out more information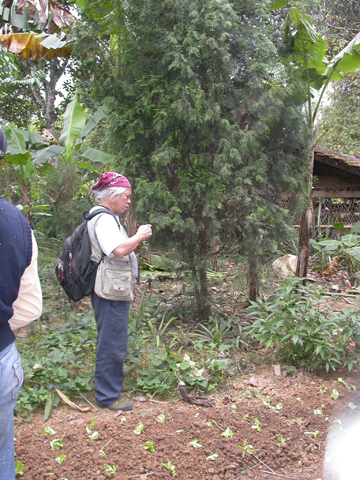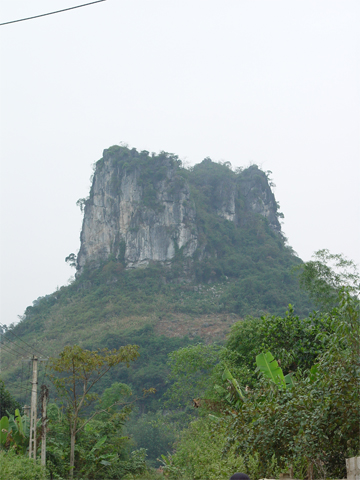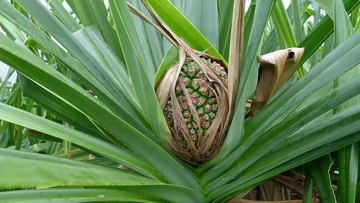 From Acorus to Zingiber - Assembling the Phylogeny of the Monocots. This large, multi-institutional project co-led by Garden scientist Dr. Dennis Stevenson, is using DNA sequence data to elucidate the evolutionary relationships of the monocots, a major sub-group of flowering plants that includes more than 65,000 species worldwide. Though monocots occur in many environments, they are abundant in tropical regions such as Southeast Asia. Many groups of monocots—such as bamboos and gingers—have their origins and greatest species diversity in that region. Find out more information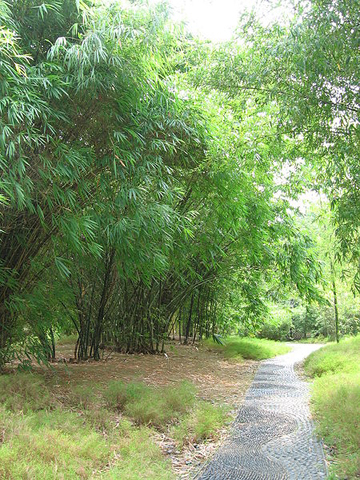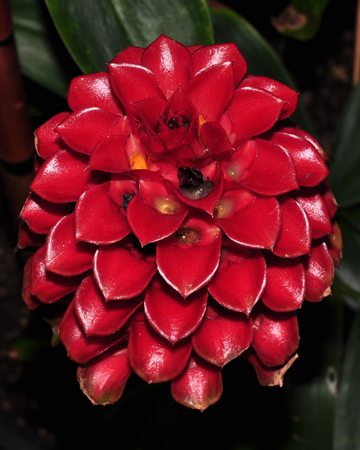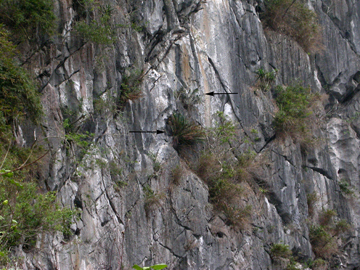 Gymnosperms on the Tree of Life: Resolving the Phylogeny of Seed Plants. This large, multi-institutional project co-led by Garden scientist Dr. Dennis Stevenson is using DNA sequence data to elucidate the evolutionary relationships of the gymnosperms (conifers, cycads, Ginkgo, and Gnetales) found in Southeast Asia and other parts of the world. Data from the project will provide insight into the origins of many important plant traits, including those that are the basis of breeding programs in horticulture and forestry. Find out more information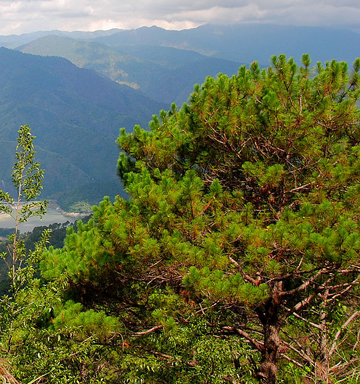 The gymnosperm genus Cycas in Vietnam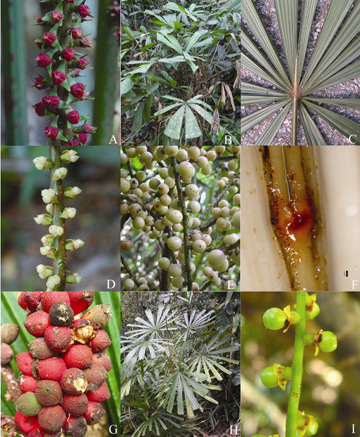 Lanonia, a New Genus of Palms. Scientific discovery can happen when familiar things are looked at in new ways. Traditional Vietnamese conical hats are made from the leaves of a palm known as "la non" (hat palm), long assumed to be a species of the widespread genus Licuala. Combining DNA analysis with morphological (i.e., form and structure) studies of the palms, Garden scientist Dr. Andrew Henderson and colleague Dr. Christine Bacon from the University of Colorado, Denver have determined that la non is a new genus—so different that it deserves its own branch on the evolutionary tree of life (family tree). The project is now working to explore and understand all species comprising this new genus Lanonia and the evolutionary relationships of Lanonia to other palms.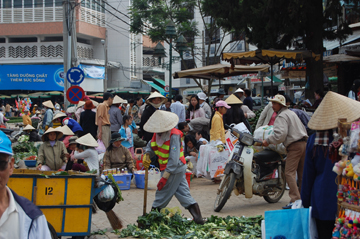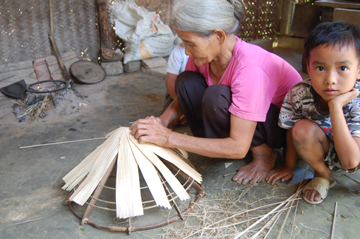 Morphological and Molecular Revision of Rhapis. When putting together his groundbreaking volume Palms of Southern Asia, Garden scientist Dr. Andrew Henderson was surprised at how little was known about the genus Rhapis. This group of small Southeast Asian palms includes the beautiful and commonly cultivated Lady palm (Rhapis excelsa). Led by Dr. Henderson, the project is filling in gaps of knowledge about Rhapis through extensive fieldwork with Southeast Asian colleagues to explore and understand the various species, their distributions, and economic uses. A combination of morphological (i.e., form and structure) and molecular analysis is determining evolutionary relationships of species within the genus Rhapis, and Rhapis' relationships to other palm genera.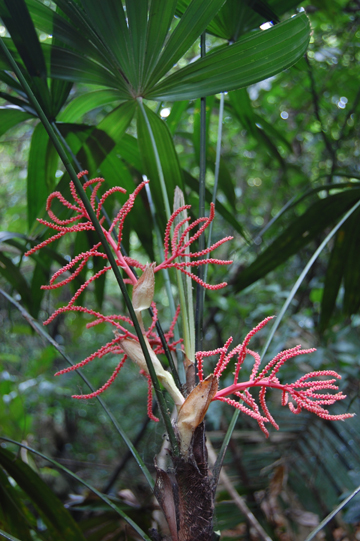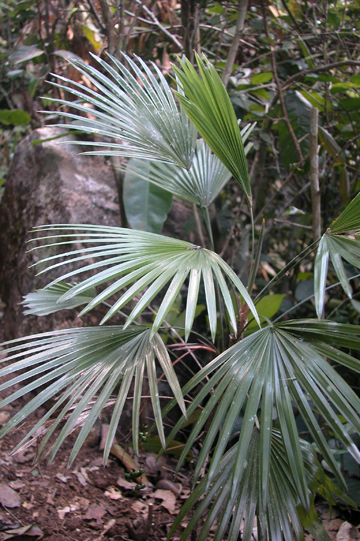 Related publications by Andrew Henderson:
Morphological and Taxonomical Diversity in Elaphoglossum Fern Species. Led by Garden scientists Drs. Robbin Moran, Alejandra Vasco, and Barbara Ambrose, the project is investigating diversity in the fern genus Elaphoglossum found throughout the tropics and in Southeast Asia, which harbors 9 percent of the total number of species in the genus and is one of its centers of diversity. Combining methodologies from systematics (plant identification and classification), phylogenetics (evolutionary relationships), and genomics (the study of an organism's genes), the project will explore and understand evolutionary relationships and causes of the diverse leaf morphologies within this group of ferns. Find out more information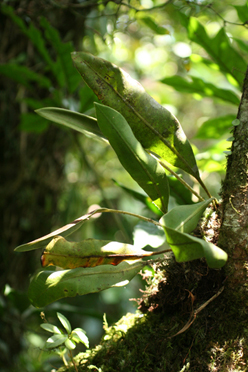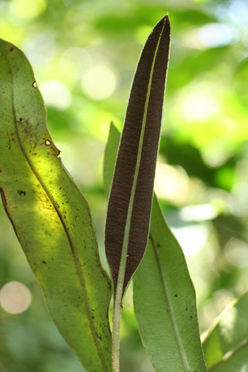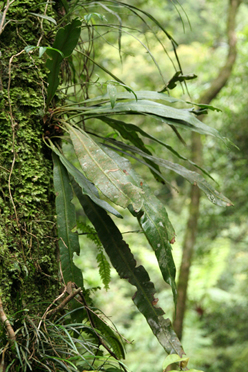 Top