Training and Science Education
The New York Botanical Garden is one of the world's preeminent free-standing plant research organizations, with a renowned staff of scientists and unmatched facilities for exploring, understanding, and conserving Earth's vast botanical diversity. Continuing a priority established in 1896, the Garden also trains the finest young botanists possible in order to expand knowledge about plant diversity and accelerate the translation and sharing of that knowledge for the benefit of humankind.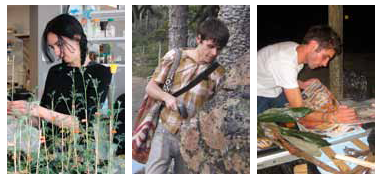 Commodore Matthew Perry Graduate Studies Program.
The Graduate Studies Program provides advanced preparation and mastery of the field of plant diversity science for approximately 40 students annually who are working toward the Ph.D. degree. In partnership with six area universities—Columbia University, Cornell University, Fordham University, Lehman College of the City University of New York, New York University, and Yale University—the Program provides an atmosphere of intellectual and creative rigor that encourages inquiry, research, and study of evolving knowledge about plants. Classroom study, traditional fieldwork and museum study, and cutting-edge laboratory research train Ph.D. candidates to assume leadership positions at academic, research, and conservation organizations throughout the world.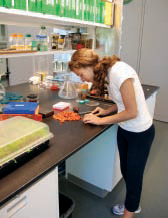 Internship Program
The Internship Program in Plant Science places over 30 postgraduate, undergraduate, and high school interns each year during spring and fall semesters and in the summer. Working directly with Garden scientists and their technical teams, interns participate in cutting-edge research in plant diversity science and conservation. The 10-week internship program in the summer includes weekly enrichment activities and skills workshops that aid in professional development and provide exposure to the full range of research activities at the Garden. Internships offer a taste of the culture of plant research, allows students to explore their interests in science, and provide excellent educational experiences to include in resumes.
Children's Programs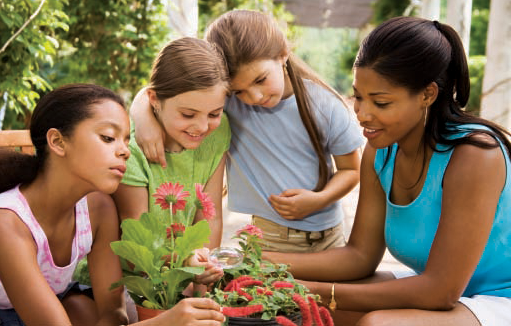 The Garden's science training also includes offerings for teachers and students from pre-kindergarten through high school. Teacher training (http://www.nybg.org/edu/school-teacher-program-guide.php ) provides innovative, hands-on professional development opportunities for educators. A major goal is to provide teachers with the techniques and tools so that their students can perform authentic science. Explainer internships for high school and middle school students (http://www.nybg.org/edu/child_edu/explainer.php) provide training in teaching plant science and nature to young children.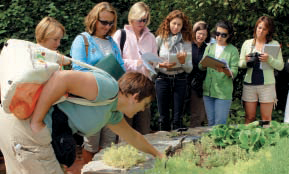 Adult Education
The Garden's Adult Education Program offers more than 30 courses in plant science (http://www.nybg.org/adulted/ ). In addition, the Botany Certificate Program allows students to select one of three areas of concentration: Field Botany, Plant Systematics, or Ethnobotany.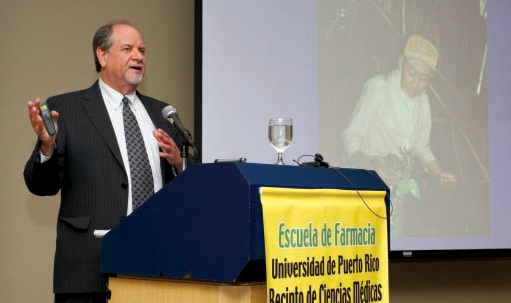 Ongoing Science offerings and events provide opportunities for Garden Members and the general public to learn about the incredible diversity of plants on Earth and the Garden's efforts to discover, understand, and conserve them.