Cultivate Yourself This Summer
The New York Botanical Garden is New York's greatest garden. Don't you deserve to learn from the best? Take a class with the Garden's world-class experts and learn new skills, plan for a greener future, and make the world a more beautiful place. Explore your greener side with The New York Botanical Garden.
FOR ADULTS
Expand your horizons and open new doors.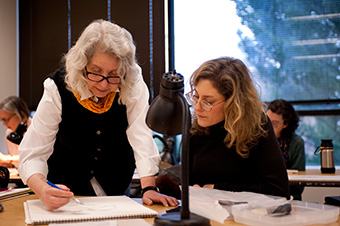 Certificate Programs
Learn from the Garden's exceptional instructors who bring real life experience to Certificate courses in Botanical Art, Landscape Design, Horticulture, and Floral Design. Get started and cultivate yourself today.
Take time out to explore your greener side.
New Classes in Manhattan
Fun, hands-on classes are conveniently offered at our Midtown Education Center. Learn about terrace gardening, beekeeping, herbal remedies, and more. These are just a few of the classes you'll find a short walk away from Grand Central Terminal at 20 West 44th Street in Manhattan. Check them all out, indulge, and enjoy!

Take your career to the next level.
School of Professional Horticulture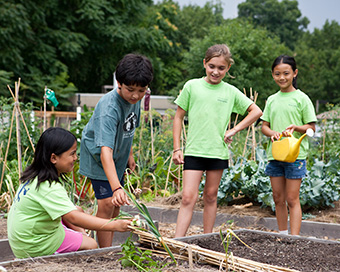 A strong academic curriculum combined with real-world experience puts the School of Professional Horticulture in a class of its own. Apply by August 15 for the chance to be a part of the nation's leading hands-on horticulture career training program.


FOR CHILDREN
Plant. Dig. Harvest. Have fun!
Children's Gardening Program
Enroll your child in an unforgettable season of outdoor fun through the Children's Gardening Program. Register now for summer and fall programs as the Garden's most coveted family program is quickly filling up! Download the brochure for more information and to register:
FOR SCHOOLS AND TEACHERS
Bring nature to the classroom.
Register now for Teacher Summer Institutes
Teacher Education Courses will help you discover new ways to use the outdoors as an extension of the classroom and enrich your curriculum with lesson plans, activities, and reproducible resources. Immerse yourself in plants and nature through a six-day Summer Institute led by the Botanical Garden's educators. Saplings Summer Institute for teachers of grades 3-5 is (July 25–30, or August 1–6). To register, call Judith Hutton at 718.817.8140.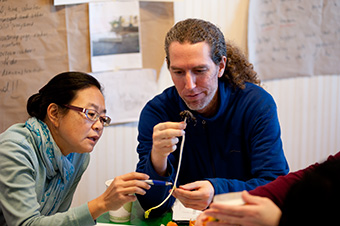 Bring the classroom to nature.
School and Group Visits
The New York Botanical Garden is New York City's best place for kids to explore nature. This spring and summer, register your class, Girl and Boy Scout troop, day care or camp group (30 persons or more) to enjoy:
- Outdoor nature walks and hikes
- Exploration of the Bronx River and Native Forest
- Hands-on gardening workshops
- Interactive plant science activities
- Tours through the rainforest and desert plants inside the Enid A. Haupt Conservatory
- And much more!
To register your class or camp group, call 718.817.8181.
For more information, download the School and Teacher Programs Catalog.