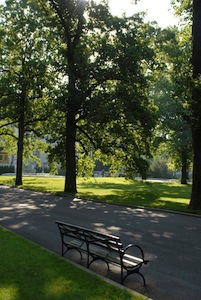 Dedicate a Bench
Dedicating a bench at the Garden is a great way to:
Celebrate a birthday, anniversary, wedding, or retirement
Commemorate the birth of a child or grandchild
Pay tribute to the memory of a friend or loved one
A plaque with an inscription of your choice will be placed on a bench you select to honor your special person or occasion. Benches range from $15,000 to $25,000, depending on location.
For more information, contact us at 718.817.8545 or via e-mail, or make a gift now.