From Fossilized Plants to Modern Conservation, Bronx Students Discover the Herbarium
Posted in Learning Experiences on March 16 2017, by Tai Montanarella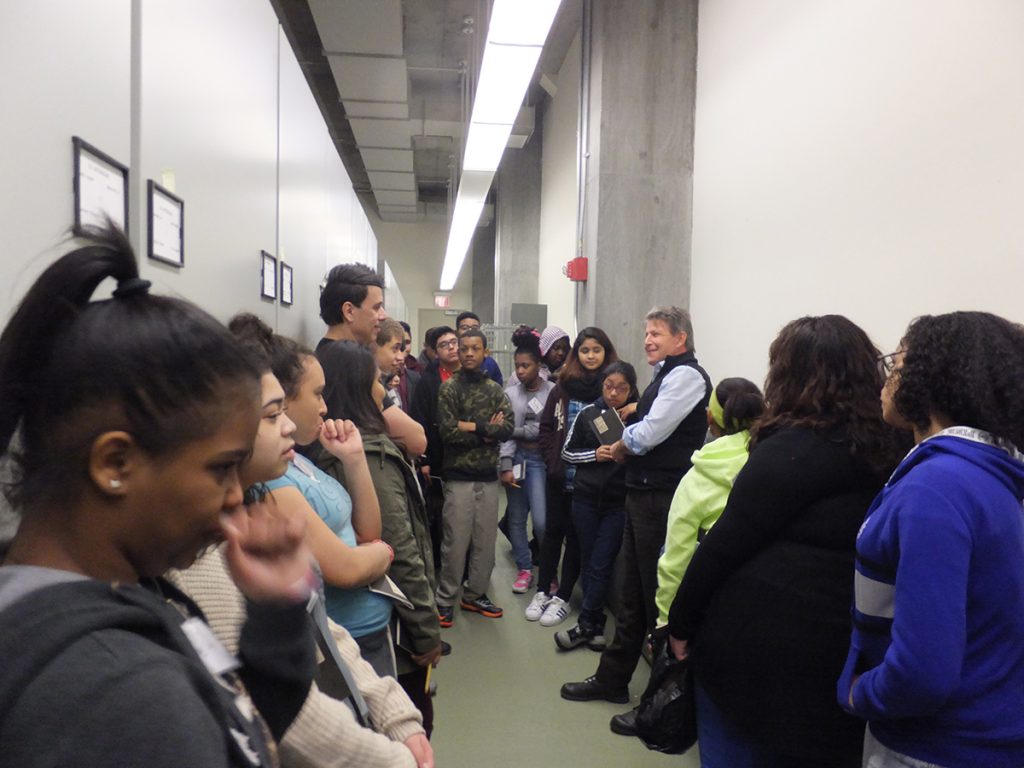 What in the World is a Herbarium? is not just the name of the exhibition recently opened in the Ross Gallery that explores the role herbaria play in plant research, but was also the question on the minds of M.S. 45 Bronx middle school students. Recently, they had the unique opportunity to take an inside look at it with the Garden's Director of Conservation Outreach, Daniel Atha.

While these young students may not have been familiar with stories of plant explorers traversing the world to find, describe, and bring plants to the Garden's Herbarium, they were acquainted with the idea of being transported far from home. Most students were English Language Learners and their experiences seeing first-hand some of the 7.6 million plant specimens that traveled over the course of 400 years to arrive in the Bronx seemed to resonate with them.
Once students began to build understandings about the context behind a herbarium, they naturally came up with some of their own questions for Mr. Atha. "Does the Garden have extinct plant specimens?", they asked. "Do you have fossilized plants?," and "Can you clone plant specimens?"
Mr. Atha commended them on their thinking and encouraged them to consider careers in science and conservation, because as illustrated by the What in the World is a Herbarium? exhibition, "All of our lives depend on it."
What in the World is a Herbarium? is made possible in part by the Institute of Museum and Library Services [MA-10-15-0133-15].