Posted in Travelogue on April 28, 2014 by Bill Buck
William R. Buck, Ph.D., is the Mary Flagler Cary Curator of Botany at The New York Botanical Garden. Every January for the last three years, Dr. Buck, a moss specialist, and a team of colleagues have journeyed to the Cape Horn region at the southern tip of South America to document the area's rich diversity of mosses and search for new species.
---
January 22, 2014; Fondeadero Hyde, Isla Wollaston, Chile (55°44'S, 67°27.5'W)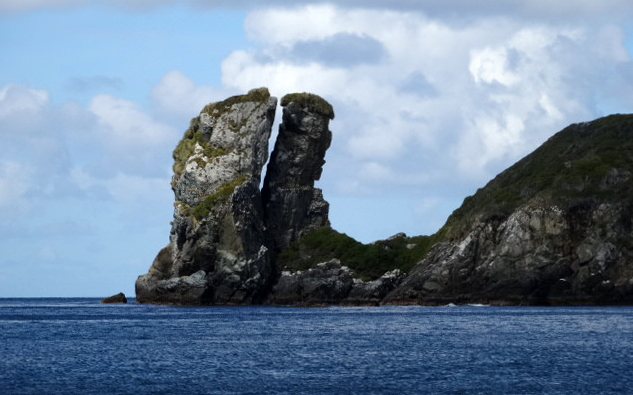 Yesterday, the weather was surprisingly good—no rain the entire day. The problem was that it allowed us to hit three sites, meaning we fell behind on our work in the drying room. The ship started up at 4 a.m. for a bright and early arrival at our island du jour: Isla Deceit. I had never collected there, meaning I needed to collect every species of moss that I came across to document distribution.