Posted in Events on September 25, 2015 by Stevenson Swanson
Stevenson Swanson is the Science Media Manager at The New York Botanical Garden.
---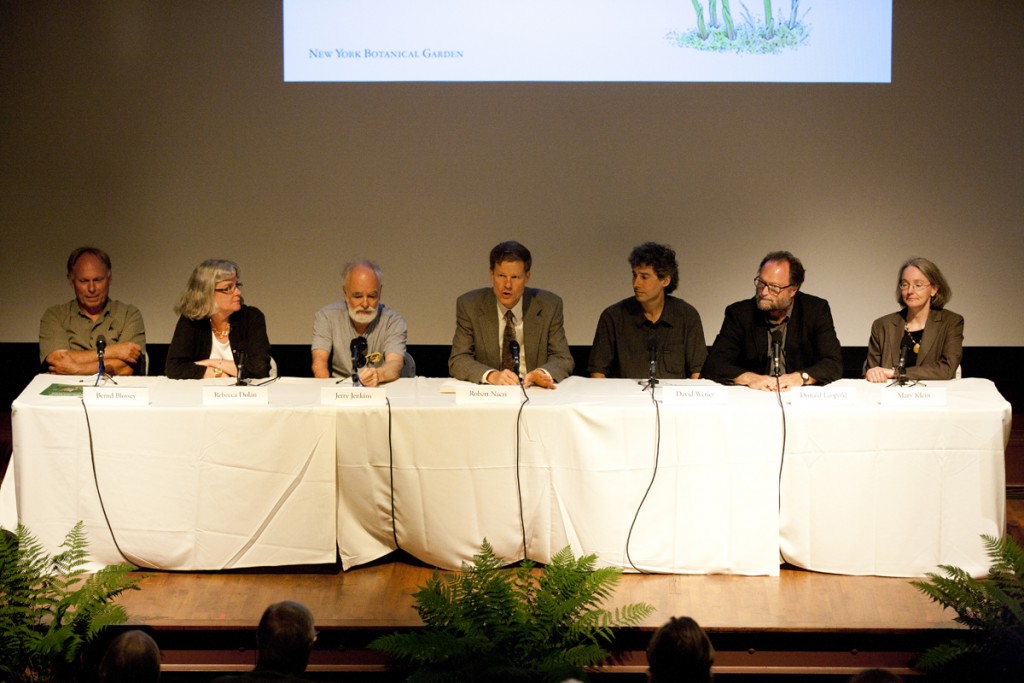 A capacity audience filled the Ross Lecture Hall last week for The New York Botanical Garden's Native Plants Summit, at which leading experts from academia, conservation groups, and private consulting practices discussed the current status, conservation, and outlook for the native plants of the Northeast.
In his welcoming remarks, Gregory Long, Chief Executive Officer and the William C. Steere Sr. President of the Botanical Garden, said that the Garden had been involved in studying and collecting the native plants of North America since its founding in 1891. He noted that the Garden's founder, Nathaniel Lord Britton, had co-authored the first edition of a landmark flora of the plants of northeastern North America, the latest edition of which is now being prepared by the Garden scientist who organized the summit, Robert Naczi, Ph.D.