An Edison Odyssey: NYBG's Herbarium Collection Joins a New Exhibit in Florida
Posted in Interesting Plant Stories on March 21, 2016 by Lisa Vargues
Lisa Vargues is a Curatorial Assistant at The New York Botanical Garden's William and Lynda Steere Herbarium. Her work includes digitizing plant specimens, historical and new, from around the world for the C. V. Starr Virtual Herbarium.
---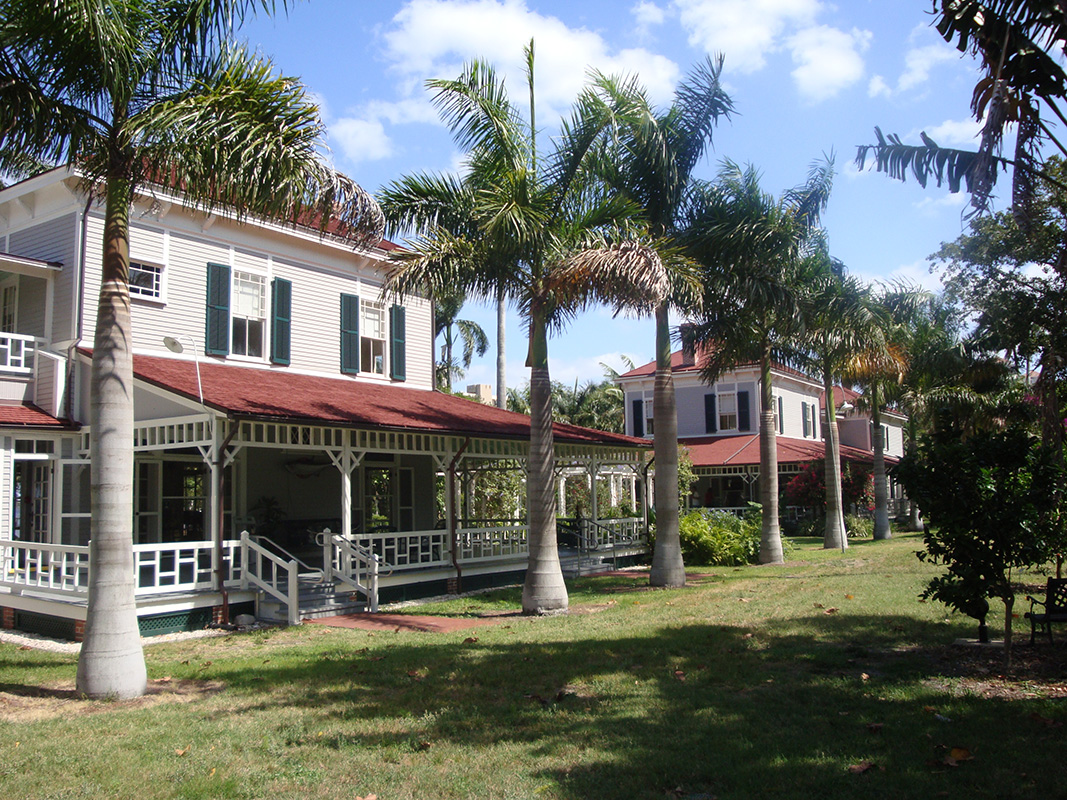 Edison and Rubber: A Scientific Quest, a new permanent exhibit at the Edison and Ford Winter Estates in Fort Myers, Florida, is a multi-faceted exploration of inventor Thomas Edison's major final research project on domestic rubber. Both the exhibit and the 20-plus-acre site present a fascinating blend of history, science, botany, and innovation. The New York Botanical Garden, which is historically connected to the Estates through Edison's rubber research, has gladly joined this interactive exhibit with a display of recently discovered herbarium materials.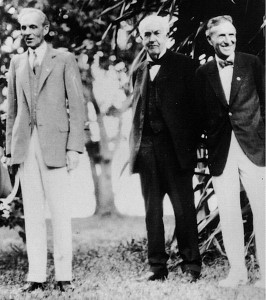 In 1927, Edison and his friends Henry Ford and Harvey Firestone established the Edison Botanic Research Corporation, headquartered in Fort Myers. They were concerned that an international emergency, such as a war, could sever America's supply of imported rubber (used for many necessities, including such economically and strategically important products as tires and shoes), so they endeavored to find plants that could be grown locally, quickly, and economically to produce rubber.
Goldenrod (Solidago spp.) proved most promising. The rubber tree (Hevea brasiliensis), the world's primary source of natural rubber and a native of South America's upper Amazon basin, was not suitable because it prefers the tropical climates around the equator.
Edison, who died in 1931, conducted some of his research at the Botanical Garden and collaborated with the Garden's Head Curator and Florida plant specialist, John Kunkel Small, who provided assistance with plant identification and collection. The development of synthetic rubber during World War II ended the domestic natural rubber project, but Edison's foresight in looking for alternative sources of rubber remains relevant today because of threats to the rubber tree such as disease and climate change.
In 2013, Barbara Thiers, Ph.D., the Patricia K. Holmgren Director of the William and Lynda Steere Herbarium and Vice President for Science Administration, proposed a search for possible Edison materials in the Steere Herbarium, where 7.8 million preserved plant specimens are filed and where digitization is ongoing. What Edison materials we had, if any, was an enticing mystery—and thus began my search. Through a combination of research and good fortune, approximately 80 specimen sheets consisting of pressed plants and related materials from the Edison Botanic Research Corporation have gradually been uncovered.
This slideshow requires JavaScript.
Plant specimens collected for the Edison Botanic Research Corporation, filed in NYBG's Steere Herbarium. Images courtesy of the C.V. Starr Virtual Herbarium, New York Botanical Garden.
The Edison and Ford Winter Estates selected digital images from the Steere Herbarium's Edison collection to incorporate into their new exhibit. Thanks to Kim Watson, Herbarium Digital Asset Manager at NYBG, for processing and transferring the high-resolution images, and to Mike Cosden, Curator at the Estates, for this opportunity.
The Edison and Ford Winter Estates is a must-see historic site and museum complex, including Edison and Ford's neighboring winter retreats, botanical gardens, the Edison Ford Museum, the Edison Botanic Research Laboratory, additional historic buildings, river views, and more.
View a quick video walk-through of the exhibit, Edison & Rubber: A Scientific Quest, courtesy of the Edison and Ford Winter Estates: