Extinct in New York: Exhibition Based on NYC EcoFlora Project
Posted in Garden News on December 26, 2019 by Science Talk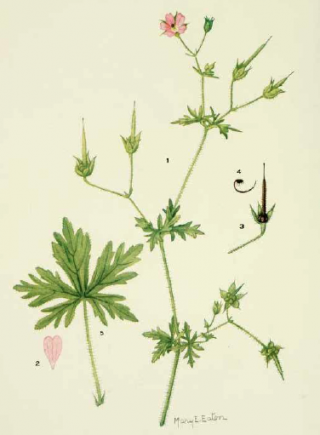 At a recent talk presented by NYBG's Humanities Institute of the LuEsther T. Mertz Library, artist Michael Wang discussed Extinct in New York. His compelling installation of four greenhouses contained a selection of plant, lichen, and algae species historically documented in the natural environments of New York City, but which no longer grow wild in any of the city's five boroughs. The exhibition at Lower Manhattan Cultural Council's Art Center on Governors Island earlier this fall was based on surveys and historical research from the New York City EcoFlora project at The New York Botanical Garden, with assistance from Brian M. Boom, Ph.D., Vice President for Conservation Strategy, Daniel Atha, Director of Conservation Outreach, and James Lendemer, Ph.D., Assistant Curator in the Institute of Systematic Botany.
The NYC EcoFlora project engages citizen scientists in documenting and preserving the city's native and naturalized flora, and flagging invasive species. In the months leading up to the exhibition, Wang researched, sourced, planted, and tended to seeds and seedlings of these former New York City natives in his garden and studio in Upper Grandview, New York. During the exhibition, these organisms were sustained within a laboratory-like installation, under the care of a team of Arts Center staff, local students, and volunteers. Wang intends the plants to remain in the city after the exhibition, in the managed spaces of urban gardens—re-introduced to the lands where they once grew wild, but persisting now only under human care. For more information about Wang's practice and the species featured as well as writings, photographs, and botanical drawings that sketch stories of ecological disappearance, read the artist's statement here.
This article originally appeared as part of the Fall 2019-Winter 2020 issue of Garden News, NYBG's seasonal newsletter. For further reading, view the issue online and discover a sampling of stories about current programs and undertaking at the Garden.