Posted in Events on January 28, 2014 by Stevenson Swanson
Stevenson Swanson is The New York Botanical Garden's Science Media Manager.
---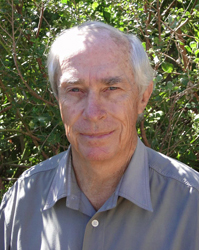 The 14th Annual Winter Lecture Series kicks off this Thursday, January 30, with Kirstenbosch—The Most Beautiful Garden in Africa, a much-anticipated talk by Brian J. Huntley. As one of the world's leading conservation scientists, he will be speaking about that stunningly beautiful Cape Town botanical garden and the long history of botanical exploration in southern Africa, home of one of the world's most diverse—and endangered—floras.
A couple of weeks ago, I called Professor Huntley—among his many other titles and endeavors, he's an emeritus professor of botany at the University of Cape Town—at his home in South Africa to ask him about his upcoming visit to The New York Botanical Garden, the first stop on an American speaking tour.
"The core component of my lecture will deal with the unusually rich flora of South Africa and how it has been developed and displayed at Kirstenbosch," said Professor Huntley, who promises his talk will be "profusely illustrated" with images of Kirstenbosch's gorgeous gardens, as well as individual species and families of plants. "One purpose of the trip is to give people a sense of what they'd see if they came to South Africa."