Wildflowers and Birds of Southern France
A Natural History Tour Offered by
The New York Botanical Garden
June 19-30, 2002
Leaders: Scott Mori & Carol Gracie (NYBG)
Local Guides: Mike Read (Ornithologist) & Teresa Farino (Botanist)
< Look at the photo gallery >

---
This tour starts in a superb mountain area on the edge of the French Alps, the Vercors; continues on to the fabulous Camargue, on the Mediterranean coast; and ends in the French Pyrenees at a time when the mountain meadows are at their peak of bloom.

Between Grenoble and Valence, the Vercors is an area of mountainous limestone cut by deep gorges and topped by a plateau rising to over 2,300 m. The cliff scenery is dramatic, culminating in the spectacular "Devil's Tower" of Mont Aiguille to the south. Our tour will begin in this unique area of France with its great diversity of wildflowers, including 45 species of orchids! Animal life is also diverse affording the possibility of sighting such alpine birds as the alpine chough and alpine accentor as well as the hazel grouse and other birds of lower elevations. The mammals are fascinating as well, with chamois and mouflon quite widespread, while alpine ibex and beaver are the subjects of reintroduction programs.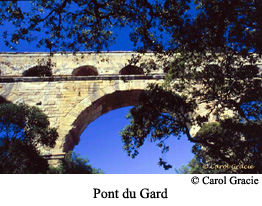 The second portion of our tour takes place in the fabulous Camargue region south of Arles. The marshes and meadows of this area are one of Europe's most exciting birdwatching areas, rich in herons, bitterns, stilts, warblers, and bee-eaters. However, it is perhaps the sight of tens of thousands of intense pink flamingos that feed among the reeds that will remain the most indelible memory of these wonderful wetlands.
The finale of the tour takes place in the French Pyrenees. This is a land of lush pastures and pinewoods, streams and waterfalls, and neat French mountain villages, all set against a backdrop of the snow-covered peaks and awesome rock-faces of the High Pyrenees. The meadows present a breathtaking variety of wildflowers at this time of year – gentians, milkworts, primulas, and orchids among them. Meanwhile, choice mountain birds – lammergeier, griffon vulture, snow finch, and wallcreeper, should delight the birdwatchers among us.
Add to this the pleasure of traveling in a small group through some of France's most scenic regions, enjoying French food and wine, and sharing the expertise of our local guides, Mike Read, a superb wildlife photographer and author of The Barn Owl, and Teresa Farino, an all around naturalist who is presently working on a botanical guide to the Pyrenees.

For additional information, call (718) 817-8647 or email to Carol Gracie at cgracie@nybg.org.
Photo Gallery
---
Go back to Ecotours