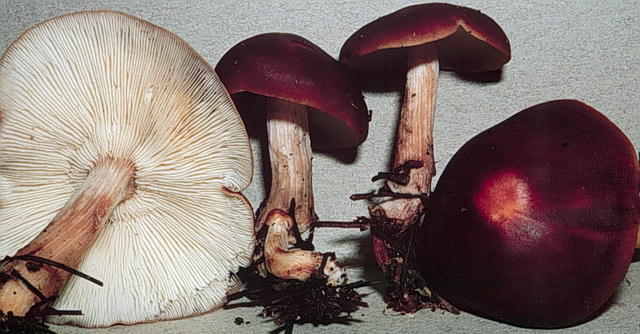 Rhodocollybia badiialba (Murrill) Halling

Photograph by R. E. Halling, © 1997
Known only from the Western U.S.A., R. badiialba is distinguished by the dark red brown pileus and globose spores. With the application FeSO4 crystals, the lamellae turn pink. The latter two features may align this taxon with R. prolixa var. distorta.