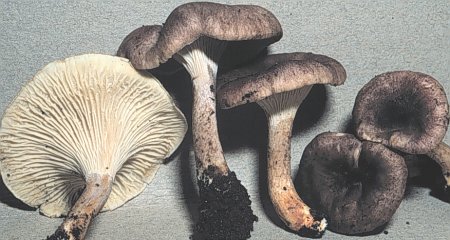 Cantharellus atrolilacinus Eyssartier, Buyck & Halling

Photograph by R. E. Halling, © 1998
This chanterelle has been rarely encountered under oaks in the southern Talamancas near Parque La Amistad, the Las Tablas Protected Zone, and the OTS station at Las Cruces. The dark lilacgray pileus serves as a diagnostic character. Described in Cryptogamie, Mycol. 24: 21-25. 2003.