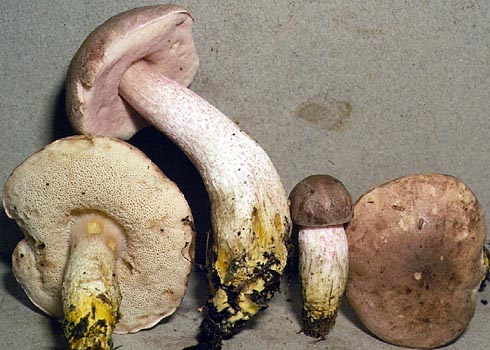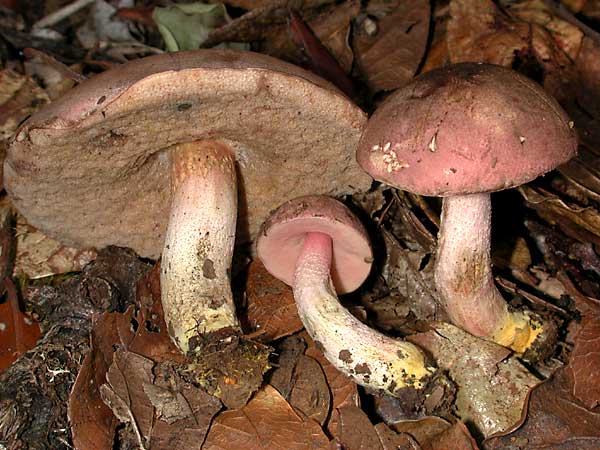 Harrya chromapes (Frost) Halling, Nuhn, Osmundson, & Manfr. Binder

Photographs by R. E. Halling © 1996-2002
Originally described from one collection on the western slope of Volcan Irazu as T. cartagoensis Wolfe & Bougher, the Costa Rican populations of H. chromapes have been found routinely in the Cordillera Talamanca and at Volcan Poas. The fine pink scabers on the stipe surface and the intense chrome yellow stipe base are diagnostic. We would add that it is sometimes smaller and with less vibrant colors than H. chromapes from NE USA. There is a rare entity of this group in Costa Rica that has a black pileus and seems to lack the pink scabers on the stipe. It was described in Dec 2012 as Harrya atriceps.