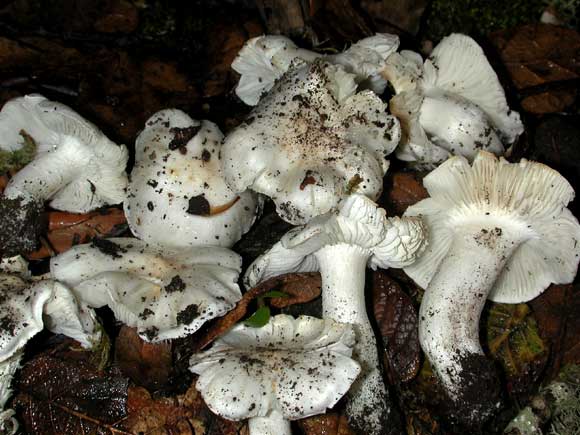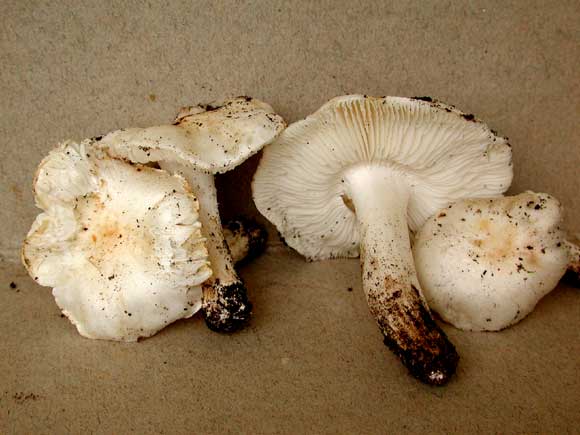 Tricholoma columbetta (Fr.) Kummer

Photographs by R. E. Halling © 2003 & INBio © 2004
This Tricholoma is uncommon in Costa Rica. We have only seen it at one high elevation (±3000 m) site where it appears to be associated with either Comarostaphylis arbutoides and/or Quercus costaricensis. The pale brownish tints, on an otherwise white mushroom, and farinaceous odor and taste are good field characters. Sometimes, streaks of blue develop on some part of the basidiomata (image courtesy of Eduardo Alvarado via Milagro Mata, INBio).