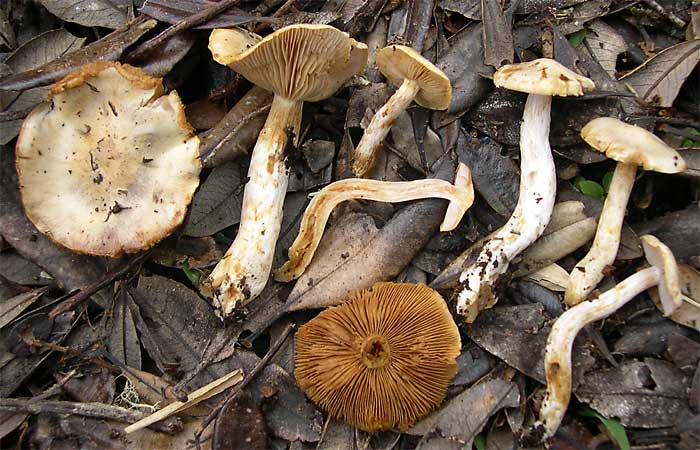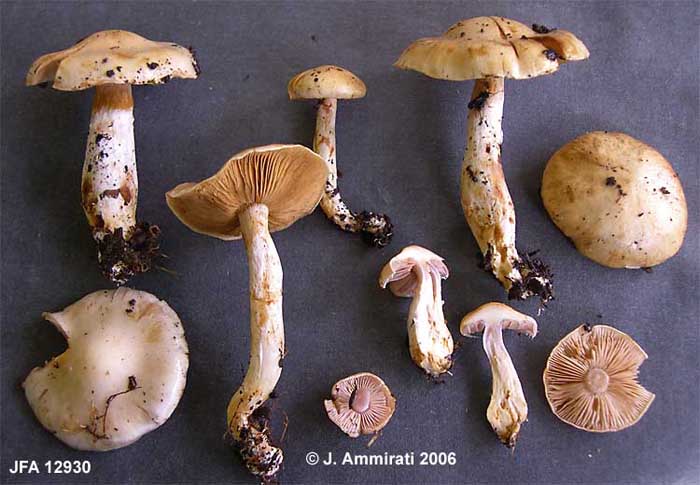 Cortinarius comarostaphylis Ammirati, Halling & Garnica

Photographs by J. F. Ammirati ©, 2006
voucher=JFA12930
This Cortinarius has been found growing with Comarostaphylis arbutoides in the páramo (Cerro de la Muerte) and higher elevations of the Talamancas where this plant is sympatric with oak (km 81 S of San José). Distinctive features include the pale colors, with lilac lamellae, and no odor. It is reminiscent of the European C. leucophanes associated with Pinaceae.