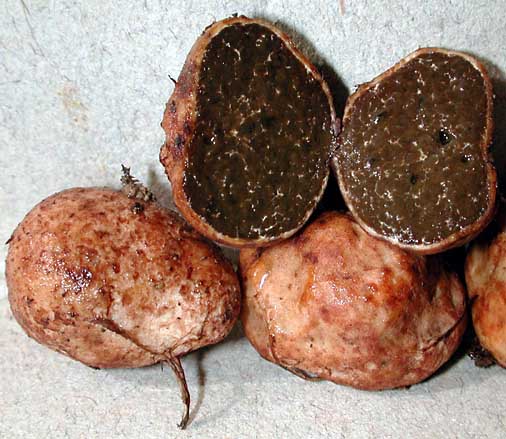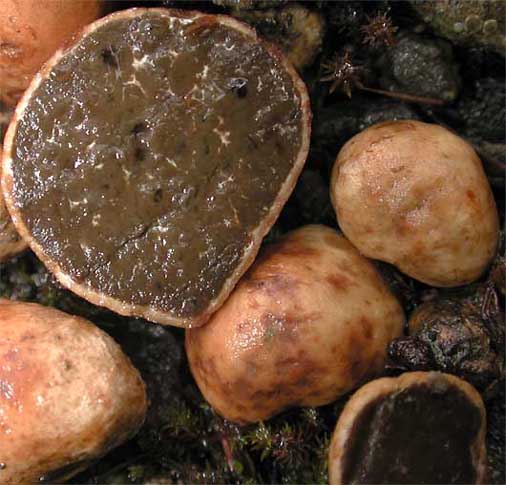 Alpova diplophloeus (Zeller & Dodge) Trappe & A. H. Sm.

Photograph by R. E. Halling, &copy 2001

vouchers: Halling 8197, 8260
This basidiomycetous truffle is actually a derived member of the Boletaceae. There are two dark-spored genera, Alpova and Melanogaster which are essentially distinguished by spore morphology. The glebal chambers lack a well-defined palisade and are filled with hyphae and basidia that gelatinize at maturity. Originally described from North America, this Alpova is now known to occur at two localities in the Cordillera Talamanca associated with alder (Alnus acuminata). Dr. J. Trappe (pers. com.) kindly verified the identity of this truffle.