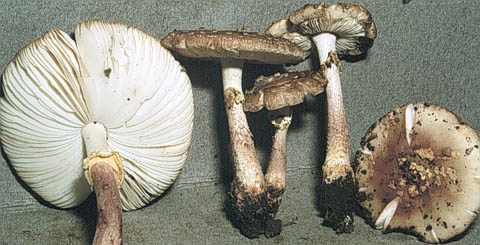 Amanita sp. nov. Tulloss, et al.

Photograph by R. E. Halling, © 1997
This Amanita is allied to taxa around A. flavorubens of sect. Validae and may be the same as one which has been found routinely by Rod Tulloss under oaks near Princeton, New Jersey. The material illustrated here came from sector Pailas on Rincon de la Vieja of the Guanacaste Conservation Area. It was abundant in June 1997 under Quercus oleoides near the guardeparque station.