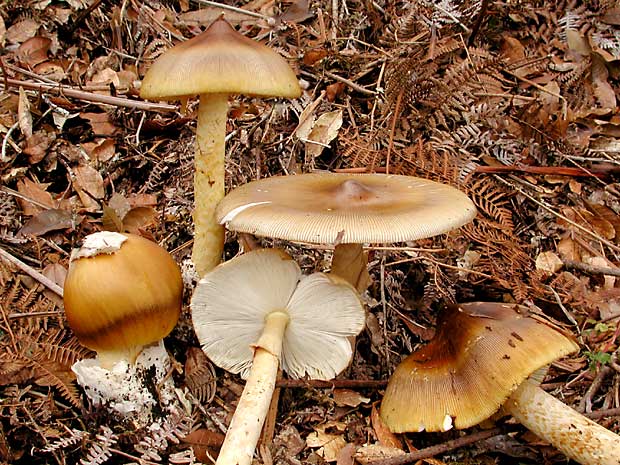 Amanita garabitoana Tulloss, Halling & G.M. Muell.

Photograph by R. E. Halling, © 2001

This Amanita is known in Costa Rica from northern Quercus brenesii forests in Guanacaste (Pedregal on Cerro Cacao) southward to Q. seemanii and Q. copeyensis forests in the central Talamancas (La Chonta and San Gerardo de Dota). Reminiscent of A. caesarea and A. hemibapha, this large taxon belongs in sect. Vaginatae. It may be poisonous.

??