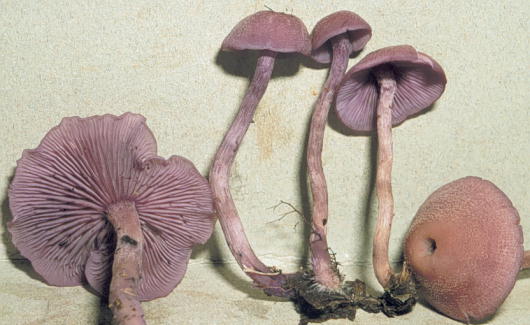 Laccaria gomezii Mueller & Singer

Photograph by R. E. Halling &copy, 1996
According to the describing authors (Mycotaxon 33: 223-227. 1988), this Laccaria is characterized by its purple basidiocarp color that quickly turns vinaceous brown then brown; adnate to decurrent, close to crowded, thin lamellae; and subglobose to ellipsoid, relatively finely echinulate basidiospores. From Laccaria amethystina, with which it is sympatric, it is distinguished by the basidiocarp color, lamellar characteristics, and more elongate, finer ornamented basidiospores. Known distribution of this agaric is Colombia and Costa Rica.