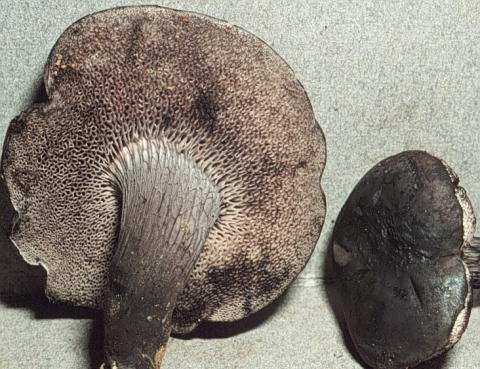 Tylopilus griseocarneus Wolfe & Halling

Photograph by R. E. Halling © 1996

This species was described based on collections from New Jersey, USA and the Gulf Coast, USA. The dark gray colors overall and gray flesh are diagnostic. The obviously reticulate stipe is also distinctive. Even though there has been a previous treatment of Tylopilus for Mesoamerica (21 species in Beih. Nova Hedwigia 102: 1-99. 1991), this is the first report of this species outside of North America. It has been found but once in Cartago Province in the northern Cordillera Talamanca under what might be Quercus oocarpa.