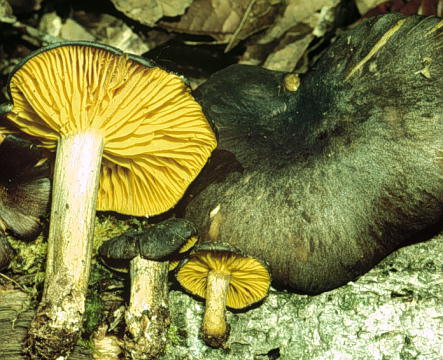 Tricholomopsis humboldtii Singer, Ovrebo, &amp Halling

Photograph by R. E. Halling, &copy 1997
This mushroom was originally described from material collected in Colombia where it grew on dead wood of Quercus humboldtii. The Costa Rican collection was found near San Gerardo de Dota and most probably was growing on Q. copeyensis. There is a striking contrast in coloration with the black pileus and bright yellow lamellae.