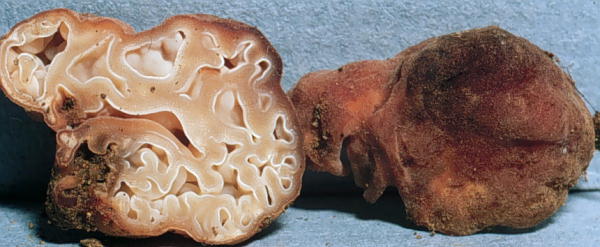 Hydnotrya tulasnei (Berk.) Berk. & Br.
Photograph by A. E. Franco-M, © 1997
This ascomycetous truffle, originally described from Europe, is a hypogeous member of the Helvellaceae. It is currently known from Colombia and Costa Rica in the Neotropical montane oak forests. We know this taxon from forests around San Gerardo de Dota and La Esperanza del Guarco apparently associated with Q. copeyensis and/or Q. seemannii. The ascomata are often lobed with a subpubescent surface and chambered interior where the asci line the chambers.