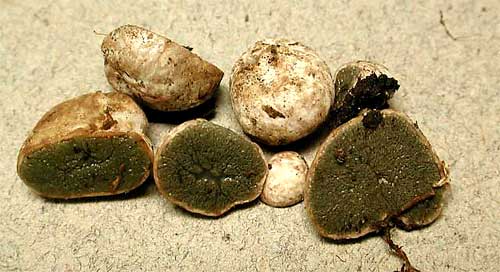 Hysterangium sp. nov.

Photograph by R. E. Halling, © 2003
This basidiomycetous truffle, was first uncovered and determined by Dr. M. Castellano (Corvallis, OR). He found it associated with Comarostaphylis arbutoides above timberline in the Costa Rican páramo. This is a first report for this phalloid truffle from Costa Rica. Obvious field characters include the gelatinous, labyrinthine, olive green gleba.